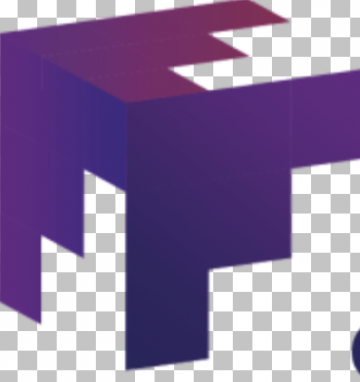 Customer Service Analyst – L1
Remote,
Apply Now
Customer Support Analyst – L1
6 month contract to hire
REMOTE
Synergis' client, a global services organization focused on connecting people, technology and experiences, has engaged us in a search for multiple Level 1 A/V Support Analysts to join their expanding team!  The A/V Support Analyst will assist as needed to provide support to the members of the Global Services Organization and Clients in daily Service Operations.  The selected candidates will strive for complete customer satisfaction, repeat business, and reach for excellence in all aspects of their work!
Customer Support Analyst – L1 | Background and Scope
Create tickets for new service requests.

Complete Tier 1 level troubleshooting with internal and external customers.

Prepare quotes for any labor not covered by a Client Support Agreement.

Maintain communication between the GSC Tier 2's, Service Coordinators, Field Technicians and clients on open service tickets.  Document communications in ticketing system.

Coordinate all service documentation and ensure completion.

Provide support for meetings as required.

Work with manufacturers and vendors to develop relationships related to equipment servicing (technical support, securing return authorizations, etc.)

Maintain tickets by assigned status; updates/follow-up within specified SLA urgency.

Coordinate with Field Service Technicians daily.

Work with Service Agreement Administrators to entitle and facilitate SLA's

Assemble reports/paperwork as required for recording customer interactions.

Provide a high level of customer support.

Develop an on-going customer relationship, resulting in future loyalty.

Provide updates to customers on any changes to their service ticket.

Communicate with prospective clients and refer them to Account Executives as needed.

Work with Account Executives to make them aware of issues not covered by an agreement.

Identify escalations and involve management as needed.

Check AV equipment within the office daily to ensure proper working condition.
Customer Support Analyst – L1 | Requirements
1 year experience with audio-visual, corporate video, and/or IT related systems.

1+ years related customer service industry experience, or equivalent combination of education and experience.

Experience with ticketing systems (ConnectWise, Salesforce, Service Now, Remedy, Zendesk, etc.)

Knowledge of computers and Microsoft Office Suite, ERP and CRM applications.

Ability to read and interpret documents such as safety rules, operating instructions, and procedure manuals.

Ability to write routine reports and correspondence.

Ability to transcribe onsite reports from technicians.

Ability to solve problems and deal with variables in situations where limited standardization exists. 

Ability to interpret a variety of instructions furnished in written or oral form.

Ability to work both independently and as a team.

Ability to provide excellent customer service to clients.

Ability to efficiently meet deadlines.

Ability to  quickly switch between tasks and work under pressure with excellent results.
Customer Support Analyst – L1 | Other:
High School Diploma, Associates degree (AA) or equivalent experience.

Demonstrate a legal ability to work within the United States via I9 verification.  Ability to work for any US based company without sponsorship

Shifts Available:

Early Shift:  6:00am to 3:00pm (1 position available)

Normal Shift:  8:00am to 5:00pm or 9:00am to 6:00pm (3 positions available)

Third Shift:  7:00pm to 3:00am (1 position available)

Any offer of employment will be contingent on the successful completion of a full background check and drug screening 

Candidates can be remote, but will be required to work Eastern Time Zone hours

Bilingual candidates in Spanish, French, Japanese, Mandarin or Arabic highly desired, but not required
About Our Client
Our client is enabling a digital future—connecting people, technology and experiences, where and when it matters most. When done right, digital communication empowers human connection, and our client's  solutions are experienced by millions every day.  With 2,000+ employees in 50+ locations worldwide, they are a global organization serving local needs.
About Synergis
Synergis serves a myriad of clients across nearly all industries, from start-ups to Fortune 100 companies. The outcomes of these relationships are demonstrated in a growing list of more than 300 clients and industry recognition by Inc. magazine and the Atlanta Business Chronicle. From its foundation in 1997, Synergis has been successfully recruiting and placing IT professionals in all areas of information technology. Synergis has been successfully recruiting and placing IT professionals for over 20 years. For more information about Synergis, please visit the company website at www.synergishr.com.