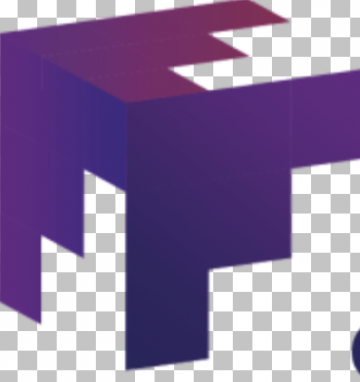 Associate Project Manager
Oklahoma City, OK
Apply Now
Associate Project Manager Oklahoma City, OK
Grit Resources is seeking an experienced Associate Project Manager to work with a great company here in the OKC metro area. This position will have competitive pay, great benefits, and room for growth. If you meet the requirements and take pride in your work, then this could be the job for you. Apply today!
Position Summary:
Assist the Senior Project Manager to plan, organize, and manage all elements of contract execution from planning to closure, which encompasses project engineering, project customer[s] liaison, project purchasing, project accounting, manufacturing, shipping, and startup coordination. The role will require the management of multiple projects; the volume will be determined by the mix of complexity.
Essential Duties and Responsibilities:
• This role will assist the Senior Project Manager in ensuring that work is executed to client satisfaction within the stated timescales, within the stated budgets, in compliance with the contractual specifications and contract terms that are in place, and in line with all current company procedures.
• This role will assist the Senior Project Manager with managing the project stakeholders, project team, communication, adherence to the project schedule, and resolution of project conflicts.
• This role will assist the Senior Project Manager with liaising with the client and sales to ensure that the technical specifications and commercial requirements of the assigned projects are clearly understood by self and all relevant project team members.
• This role will assist the Senior Project Manager with the generation and execution of the project plans, ensuring that everyone on the team knows and executes his or her role, feels empowered and supported in the role, and knows the roles of the other team members.
• The successful candidate will assist the Senior Project Manager with developing, maintaining, and effectively controlling the project and client/supplier relationship by keeping accurate records from meetings, correspondence, and reports to support a healthy commercial standing for the assigned project throughout the project lifecycle.
• This role will assist the Senior Project Manager with measuring project performance and progress, coordinating, communicating and monitoring the structured schedule of work and activity against defined milestones, and deliverable item of the project. Responsible for managing, monitoring, and maintaining full and comprehensive project documentation.
• This role will assist the Senior Project Manager with tracking and maintaining all project budget related information, ensure that payment terms are invoiced correctly and timely, and that items purchased are accurate and financially in-line with the proposed scope.
Job Location and Travel Requirements:
This role does not require relocation to the main office in Oklahoma City, but is preferred. If an individual prefers to work remotely, they must provide their own adequate work space. This role will require travel, both domestic and international, via driving and/or air travel. Travel to customer work sites may require the individual to comply with local safety regulations, including but not limited additional PPE that would be provided by Company. Travel frequency expected to be less than 12 weeks per year, but may exceed this if a specific project requires it.
Minimum Qualifications (Knowledge, Skills, and/or Abilities Required):

• Computer literacy with Microsoft Excel, Word, Power Point, Project, and Outlook.
• Must be capable of working with various managers at multiple levels
• A basic understanding of the mechanical, electrical, and process requirements of various projects
• The ability to work on an individual basis or as part of a larger group setting
• Ability to communicate effectively to a wide range of stakeholders
Physical Requirements and Working Conditions:

• Able to sit and stand for long periods of time
• Possess manual dexterity to efficiently enter data into a computer
• Able to see and read a computer screen and printed material with or without vision aids
• Hear and understand spoken word at normal sound levels, indoors and outdoors and on the telephone
• Speak with easily understood tone so that others may clearly understand
• Physical ability to lift up to 25 lbs.
• Able to bend, stoop, climb stairs, walk and reach
• A standard office environment is provided for the individual to perform their job duties
• The overall noise level within the office is typically moderate.