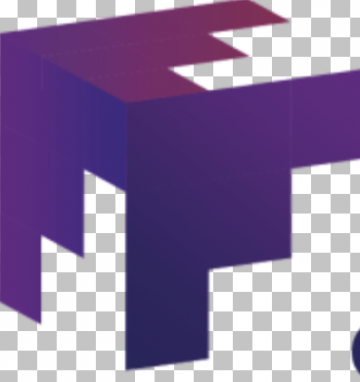 Dental Hygienist – Folkston, GA
Folkston, GA
Apply Now
Loyal Source Government Services is looking for experienced Dental Hygienists in the Folkston, GA area.
This position is contingent upon award of bid, anticipated in Fall 2021.
INTRODUCTION
The ICE Health Services Corps (IHSC) exists within the organizational structure of the United States Immigration and Customs Enforcement (ICE), Enforcement and Removal Operations (ERO) under the supervision of the Department of Homeland Security (DHS). The United States Public Health Service (USPHS) Commissioned Corps Officers, civil service staff and contractors comprise the healthcare professionals working together to provide quality healthcare services. IHSC serves as the medical experts for ICE for detainee health care.
DESCRIPTION OF DUTIES
The registered dental hygienist is responsible for the delivery of advanced prophylactic and preventive dental hygiene procedures as prescribed in addition to chairside assisting when necessary. The dental hygienist participates in dental instrument processing, sterilization and monitoring procedures, sick call assessments and clinic cleaning and infection control practices. The dental hygienist performs a variety of clerical and administrative tasks as directed by the dentist directed towards the maintenance of access to oral health care services within prescribed policy and accreditation standards.
REQUIRED EDUCATION AND EXPERIENCE
Graduate from a Dental Hygienist program located in a State, the District of Columbia, or a U.S. territory accredited by the American Dental Association, Commission on Dental Accreditation in the year of the applicant's graduation.
Must have 1 year recent work experience in the United States as a licensed practicing Dental Hygienist.
Licensure permitting administration of local anesthesia preferred.
REQUIRED LICENSURE/CERTIFICATION
Holds and maintains a full, current, and unrestricted license to practice dental hygiene in the state in which the duty station is located. The license must be maintained in a permanent, full, and unrestricted status during the term of employment.
Maintains BLS for Healthcare Providers certification through the American Heart Association.
ATTRIBUTES AND PROFESSIONAL QUALITIES
Demonstrates strong problem solving, judgment, and decision-making skills.
Demonstrates strong leadership skills.
Demonstrates strong interpersonal skills.
Demonstrates strong organizational and time management skills.
Demonstrates strong oral and written communication skills.
Demonstrates integrity and honesty.
Verbal and written proficiency in Spanish (preferred, not required).
Experience in a detention/correctional or residential healthcare setting (preferred, not required).
REQUIRED KNOWLEDGE, SKILLS, AND ABILITIES
Knowledge of dental science such as oral anatomy, oral physiology and histology, the principles and technique of four handed dentistry, periodontics, and dental materials.
Must adhere to requirements for safety, infection control, quality assurance, clinical documentation, and data management.
Completes and passes all competency testing initially, annually, and as needed.
Completes all initial, annual and ad hoc training as required/assigned.
Ability to properly use equipment, materials and supplies in diagnostic and treatment procedures.
Ability to communicate proficiently in English (verbal and written).
Ability to respond to and assist with medical emergencies.
Ability to work in a multi-cultural and multi-lingual environment.
Ability to adapt to sudden changes in schedules and flexibility in work requirements.
Ability to establish and maintain positive working relationships in a multidisciplinary environment.
Ability to navigate in an electronic work environment including electronic health records, web based training and communications.
Knowledge of, and moderate proficiency in, common Microsoft Office programs, specifically Microsoft Word, Excel, Outlook and SharePoint.
Knowledge of regulations on the confidentiality of medical records and information (HIPAA/Privacy Act) and applicable accreditation standards.
MAJOR DUTIES AND RESPONSIBILITIES
Provides direct dental hygiene care as prescribed to patients in a detention and/or residential setting in accordance with prescribed IHSC policy and pertinent accreditation standards.
Assesses dental sick call patients under the general supervision of a licensed dentist in accordance with IHSC policy.
Performs optimum sterilization and/or disinfection procedures including instrument processing and spore testing in accordance with IHSC policy and CDC guidelines.
Takes digital and/or film radiographs as ordered on patients including bitewing, periapical, and panoramic x-rays.
Observes IHSC radiation safety protocols, Environmental Protection Agency (EPA) Radiation Protection Guidance and recommendations, National Council on Radiation Protection Guidance, and American Dental Association recommendations/guidance when exposing dental radiographs to assure optimal patient and provider safety.
Participates in sharps and instrument accountability in the dental clinic through performance and logging of daily inventory of all sharps and instruments at the beginning and end of each workday.
Performs electronic and paper record keeping functions in accordance with program policies and training.
Assists the dentist with procedures including operatory set up and clean up.
Collects and organizes dental data and submits to the Regional Dental Consultant in a timely manner.
Attends monthly dental teleconferences, organizational and local duty station meetings.
May periodically be asked to travel to support dental care at other sites.
Performs duties in support of the local medical unit and/or IHSC Dental Program (e.g. equipment maintenance, supply/equipment acquisition, performance improvement initiatives, training program development, etc).
Adheres to and maintains awareness of all IHSC policies, procedures, directives, operational memoranda and accreditation standards.
SECURITY REQUIREMENTS
The Department of Homeland Security's Personnel Security Unit (PSU) must render an Initial Preliminary Favorable Fitness Determination to be considered a qualified candidate. A Complete Favorable Fitness Determination must be rendered by PSU upon completion of initial, and between, subsequent background investigations to meet the requirements of this position.
PHYSICAL DEMANDS:
The work requires some physical exertion, such as long periods of standing; walking or jogging unaided over rough, uneven, or rocky surfaces; recurring bending, crouching, stooping, stretching, reaching, or similar activities; or recurring lifting of moderately heavy patients or equipment. The work may require specific, but common, physical characteristics and abilities, such as agility and dexterity, visual, and hearing capabilities. Must be able to respond to any medical emergency in the facility, via foot, within four minutes and perform CPR/emergency care standing or kneeling.
Must have the ability to assist sick, injured, or aging detainees or staff exiting the building during an emergency.
 
Per the Presidential Executive Order 14042, all associates supporting the federal government are required to be fully vaccinated. All applicants will be required to show proof of vaccination upon hire.
Loyal Source is an Orlando-based workforce solutions provider dedicated to delivering elite services worldwide. With a focus in government healthcare, technical and support services, engineering, and travel healthcare, Loyal Source provides exceptional custom solutions to both private enterprise and government agencies. Loyal Source is a military friendly employers and proud partner of the Military Spouse Employment Partnership program.
For more information go to our website www.loyalsource.com and follow us on LinkedIn, Facebook & Twitter for other positions currently open.
Loyal Source does not discriminate in employment on the basis of race, color, religion, sex (including pregnancy and gender identity), national origin, political affiliation, sexual orientation, marital status, disability, genetic information, age, membership in an employee organization, retaliation, parental status, military service, or other non-merit factor
This contractor and subcontractor abides by the requirements of 41 CFR 60-1.4(a), 60-300.5(a) and 60-741.5(a). These regulations prohibit discrimination against qualified individuals based on their status as protected veterans or individuals with disabilities, and prohibit discrimination against all individuals based on their race, color, religion, sex, sexual orientation, gender identity or national origin. Moreover, these regulations require that covered prime contractors and subcontractors take affirmative action to employ and advance in employment individuals without regard to race, color, religion, sex, sexual orientation, gender identity, national origin, disability or veteran status.