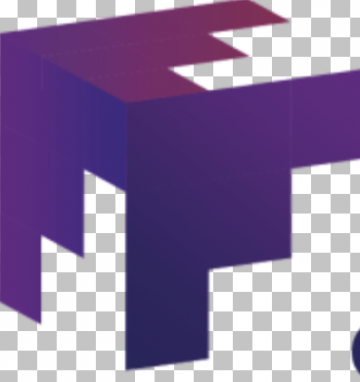 Medical Records Technician – New York, NY
New York, NY
Apply Now
Loyal Source Government Services is looking for experienced Medical Records Technicians in the New York, NY area.
This position is contingent upon award of bid, anticipated in Fall 2021.
MEDICAL RECORDS TECHNICIAN
INTRODUCTION
The ICE Health Services Corps (IHSC) exists within the organizational structure of the United States Immigration and Customs Enforcement (ICE), Enforcement and Removal Operations (ERO) under the supervision of the Department of Homeland Security (DHS). The United States Public Health Service (USPHS) Commissioned Corps Officers, civil service staff and contractors comprise the healthcare professionals working together to provide quality healthcare services. IHSC serves as the medical experts for ICE for detainee health care.
DESCRIPTION OF RESPONSIBILITIES
The Medical Records Technician (MRT) is responsible for the day to day tasks required to maintain the electronic health record(eHR) for IHSC. The responsibilities include, but are not limited to: receiving, scanning, verifying, and filing medical documentation ensuring complete medical records are provided when required. MRT's perform daily checks within the eHR and address any outstanding items with the appropriate staff member. The role of the MRT is integral to the overall function of the clinic and patient care, ensuring accuracy and timeliness of available information for providers while also monitoring ongoing tasks for completeness. Through the eHR system, the MRT will schedule appointments as requested, perform data entry and running of data reports from the system. The MRT must always maintain confidentiality and security of the eHR. IHSC is a dynamic environment requiring flexibility by the MRT due to shifting priorities to meet mission needs on a daily basis.
REQUIRED EDUCATION AND EXPERIENCE
Degree issuing institution and or program must be accredited by an entity recognized by the U.S. Department of Education
High School Diploma or GED equivalent.
Minimum of one-year experience in a healthcare setting as a medical record technician, medical record clerk, unit secretary, or similar position where the processing of electronic medical/health records was part of the daily responsibilities.
Minimum of one-year direct experience with proficiency in Microsoft Office programs, specifically MS Word, Excel, Outlook, SharePoint.
REQURED LICENSURE/CERTIFICATION
This position does not require privileging by IHSC.
Maintains Heartsaver® CPR AED certification through the American Heart Association®.
ATTRIBUTES AND PROFESSIONAL QUALITIES
Strong oral and written communication skills.
Excellent interpersonal skills.
Critical thinking skills.
Cultural competency.
Integrity and honesty.
 
CONTRACT POSITION DESCRIPTION
Verbal and written proficiency in Spanish (preferred, not required).
Experience in a detention/correctional or residential healthcare setting (preferred, not required).
REQUIRED KNOWLEDGE, SKILLS, AND ABILITIES
Knowledge of the basic principles of standard electronic medical record procedures, methods, and requirements to perform a full range of routine medical records management.
Knowledge of the procedures, rules, operations, sequence of steps, documentation requirements, time requirements, functions, and workflow to process electronic medical records, to review records for accuracy and completeness, and to keep track of processing deadlines.
Knowledge of medical terminology.
Ability to manage high volume of medical records daily to include intake, discharge, and requests for records from outside sources.
Receives and processes requests for information in accordance with the Fair Information Practice Principles and Privacy Act.
Ability to recognize documentation inconsistencies and take appropriate action to resolve.
Ability to maintain an electronic medical record system and ensure compliance with all regulatory agencies that provide governance and guidance on handling medical records in an appropriate manner.
Ability to work in a multi-cultural and multi-lingual environment.
Ability to work approximately 90% of time using computers, scanners, and printers.
Ability to utilize telephonic interpreter/translation services to complete assigned duties if not fluent in a language the patient understands.
Ability to adapt to sudden changes in schedules and flexibility in work requirements.
Ability to communicate proficiently in English (verbal and written) in order to develop positive rapport with patients, co-workers and other stakeholders.
Ability to establish and maintain positive working relationships in a multidisciplinary environment.
Ability to navigate in an electronic work environment including electronic health records, web-based trainings, and communications.
Knowledge of, and functional proficiency in common Microsoft Office programs, specifically Microsoft Word, Excel, Outlook, and SharePoint.
Knowledge of regulations (HIPAA/Privacy Act) regarding the confidentiality of patient medical records and information as well as Personally Identifiable Information (PII).
MAJOR DUTIES AND RESPONSIBILITIES
Prepares, updates, and maintains a medical record for each patient ensuring accuracy of information.
Maintains appointment system for patients and clinical staff where applicable.
Tracks compliance with internally scheduled patient appointments, making timely reminder notices to IHSC staff prior to each appointment where applicable.
Files/scans laboratory, radiology, and other reports in appropriate sections of the electronic medical record within prescribed timeline.
 
CONTRACT POSITION DESCRIPTION
Routes clinical reports to appropriate clinic staff within prescribed timeline.
Archives clinical information from the medical record within prescribed timeline in accordance with established IHSC policy and procedures.
Reviews all documentation for completeness and routes incomplete documents to the appropriate provider for correction prior to placing/scanning in the medical records.
Uses multiple systems to process a variety of narrative and tabular material (e.g., correspondence, tabular data, reports, etc.) to prepare, update, and maintain a medical record and provide required and requested information to appropriate medical personnel.
Performs record keeping functions in accordance with program policies and position.
Maintains a high level of proficiency and ease of use utilizing electronic health records.
Completes and passes Medical Records Technician competencies initially and annually.
Completes all initial, annual and ad hoc training as required/assigned.
Serves as a team member for analyzing established protocol practices and identifying areas for improvement.
Maintains patient confidentiality, and confidentiality of medical records in compliance with the Privacy Act and HIPAA regulations in all work activities.
Adheres to and maintains awareness of; IHSC Policies, Procedures, Directives, Operational Memoranda and accreditation standards as prescribed by ICE/IHSC.
Adheres to and participates in: IHSC's Safety, Prevention, Infection and Control, Quality Improvement, Patient Education and other programs and collateral duties as appropriate to position.
Attends and participates in general/medical staff meetings.
DUTY HOURS / ON-CALL REQUIREMENTS
IHSC operates 24/7/365; this position is required to respond during an emergency activation.
This full-time position requires availability to workdays, evenings, as well as weekends and holidays. Night shifts may be requested at times based on mission needs but are generally not required. (site specific).
On-call availability is not required for this position.
SECURITY REQUIREMENTS
The Department of Homeland Security's Personnel Security Unit (PSU) must render an Initial Preliminary Favorable Fitness Determination to be considered a qualified candidate.
A Complete Favorable Fitness Determination must be rendered by PSU upon completion of initial, and between, subsequent background investigations to meet the requirements of this position.
PHYSICAL DEMANDS
The work requires some physical exertion, such as long periods of standing; walking or jogging unaided over rough, uneven, or rocky surfaces; recurring bending, crouching, stooping, stretching, reaching, or similar activities; or recurring lifting of moderately heavy patients or equipment.
The work may require specific, but common, physical characteristics and abilities, such as agility and dexterity, visual, and hearing capabilities.
 
CONTRACT POSITION DESCRIPTION
Must be able to respond to any medical emergency in the facility, via foot, within four minutes and perform CPR/emergency care standing or kneeling.
Must have the ability to assist sick, injured, or aging detainees or staff exiting the building during an emergency.
 
Loyal Source is an Orlando-based workforce solutions provider dedicated to delivering elite services worldwide. With a focus in government healthcare, technical and support services, engineering, and travel healthcare, Loyal Source provides exceptional custom solutions to both private enterprise and government agencies. Loyal Source is a military friendly employers and proud partner of the Military Spouse Employment Partnership program.
For more information go to our website www.loyalsource.com and follow us on LinkedIn, Facebook & Twitter for other positions currently open.
Loyal Source does not discriminate in employment on the basis of race, color, religion, sex (including pregnancy and gender identity), national origin, political affiliation, sexual orientation, marital status, disability, genetic information, age, membership in an employee organization, retaliation, parental status, military service, or other non-merit factor
Per the Presidential Executive Order 14042, all associates supporting the federal government are required to be fully vaccinated. All applicants will be required to show proof of vaccination upon hire.
This contractor and subcontractor abides by the requirements of 41 CFR 60-1.4(a), 60-300.5(a) and 60-741.5(a). These regulations prohibit discrimination against qualified individuals based on their status as protected veterans or individuals with disabilities, and prohibit discrimination against all individuals based on their race, color, religion, sex, sexual orientation, gender identity or national origin. Moreover, these regulations require that covered prime contractors and subcontractors take affirmative action to employ and advance in employment individuals without regard to race, color, religion, sex, sexual orientation, gender identity, national origin, disability or veteran status.