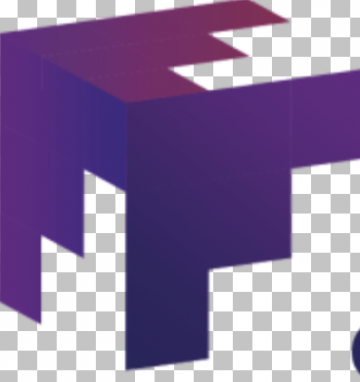 Pharmacist – Houston,
Folkston, GA
Apply Now
Loyal Source Government Services is looking for experienced Pharmacists in the Folkston, GA area.
This position is contingent upon award of bid, anticipated in Fall 2021.
PHARMACIST (PH)
INTRODUCTION
The ICE Health Services Corps (IHSC) exists within the organizational structure of the United States Immigration and Customs Enforcement (ICE), Enforcement and Removal Operations (ERO) under the supervision of the Department of Homeland Security (DHS). The United States Public Health Service (USPHS) Commissioned Corps Officers, civil service staff and contractors comprise the healthcare professionals working together to provide quality healthcare services. IHSC serves as the medical experts for ICE for detainee health care.
DESCRIPTION OF DUTIES
As the Contract Pharmacist, the incumbent is responsible for the provision of a full range of pharmacy services at the assigned facility as well as ensuring compliance with the pharmacy policies and procedures as stated in the ICE Health Service Corps (IHSC) Pharmaceutical Services Directive and Guide.
REQUIRED EDUCATION AND EXPERIENCE
Degree issuing institution and or program must be accredited by an entity recognized by the U.S. Department of Education
•    B.S. in Pharmacy or Pharm. D. degree from a program that is accredited by the American Council on Pharmaceutical Education.
•    Minimum of one-year experience as a licensed practicing pharmacist.
REQURED LICENSURE/CERTIFICATION
•    Permanent, full, and unrestricted pharmacist license in the state in which the duty station is located. The license must be maintained in a permanent, full, and unrestricted status during the term of employment. Any changes to license must be reported to employer immediately.
•    This position does not require privileging by IHSC.
•    Maintains BLS for Healthcare Providers® certification through the American Heart Association®.
ATTRIBUTES AND PROFESSIONAL QUALITIES
•    Strong oral and written communication skills.
•    Excellent interpersonal skills.
•    Critical thinking skills
•    Cultural competency.
•    Integrity and honesty.
•    Experience in a detention/correctional or residential healthcare setting (preferred, not required).
REQUIRED KNOWLEDGE, SKILLS, AND ABILITIES
•    Expert knowledge of pharmacology, pharmaceutics, pharmacokinetics and all management aspects related to the practice of pharmacy in a clinic/infirmary setting.
 
•    CONTRACT POSITION DESCRIPTION
•    Knowledge of and competent in understanding and communicating pharmaceutical nomenclature, including generic, chemical & trade names, Latin abbreviations, dosage forms, drug strengths, formulations & English-Metric equivalents.
•    Knowledge of grammar, spelling & punctuation to identify and correct errors to insure accurate copy.
•    Ability to work in a multi-cultural and multi-lingual environment.
•    Ability to utilize telephonic interpreter/translation services to complete assigned duties if not fluent in a language the patient understands.
•    Ability to adapt to sudden changes in schedules and flexibility in work requirements.
•    Ability to communicate proficiently in English (verbal and written) to develop positive rapport with patients, co-workers and other stakeholders.
•    Ability to establish and maintain positive working relationships in a multidisciplinary environment.
•    Ability to navigate in an electronic work environment including electronic health records, web-based training and communications.
•    Knowledge of, and moderate proficiency in, common Microsoft Office programs, specifically Microsoft Word, Excel, Outlook and SharePoint.
•    Knowledge of regulations (HIPAA/Privacy Act) regarding the confidentiality of patient medical records and information as well as Personally Identifiable Information (PII).
DUTIES AND RESPONSIBILITIES
•    Responsible for managing all pharmaceutical activities including the purchase, inventory, control, and record keeping of all Drug Enforcement Administration (DEA) controlled substances stored in the pharmacy.
•    Responsible for securing and maintaining a current facility DEA Registration Number and maintaining necessary legal records on controlled substance items.
•    Provides direct care to patients within discipline Scope of Practice and performs functions in accordance with current accepted practice, licensure, certification, credentialing and or granted privileges.
•    Provides treatment of persons throughout the life span as appropriate to discipline and facility setting.
•    May be expected to respond to and or coordinate response to medical emergencies.
•    Reads individual prescriptions and determines the name of the drug, strength, and dosage of drugs to be dispensed.
•    Adjusts prescription instructions and drug quantities to correspond to strengths and dosage forms stocked at the medical clinic.
•    Correlates instructions on the prescription with pharmacy policy limitations and notes such on the prescription.
•    Types accurate and concise labels that precisely convey provider's instructions to the patients.
•    Fills prescriptions by obtaining the correct drug stock, counting the correct amount of medication, placing the medication in smaller containers, and affixing the prescription label and all appropriate auxiliary labels.
•    Counsels patients on the appropriate use of medication(s), utilizing the patient's native language if possible, or medication information handouts in the patient's native language if available.
•    Based on the substantive knowledge and familiarity with a wide range of articles stocked in the pharmacy, screens all prescriptions upon receipt concerning availability of drug & dosage prescribed.
•    If drug requested is not on formulary, discusses therapeutic options with the provider suggesting drugs listed in the program formulary where possible.
•    If a non-formulary drug is deemed necessary, assists the provider in filling out a non-formulary request form and obtaining approval where necessary.
•    Answers routine inquiries from doctors, nurses, & other staff on the availability of specific items, e.g., drugs in stock, new drugs on order, & dosage forms available in the pharmacy.
•    Answers questions concerning drug reactions, drug interactions, new drugs, etc.
•    Packages bulk drugs (liquids, tablets, capsules, ointments & creams, etc.) into specific quantities and various sized containers.
•    Operates tablet and capsule counting machines and labeling machines for the purpose of repackaging drugs.
•    Records all prepacking information including lot number, expiration date, manufacturer, current date, and initials.
•    Fills all requisitioned items from other areas of the clinic. If the medication is not available in the requested quantity, makes necessary computations to provide the order in a different unit of measure.
•    Prepares bulk compounds and packages a variety of simple solutions & products, most of which are for external application, such as mouthwashes & disinfecting agents, etc.
•    Places orders for supplies from appropriate sources and tracks supply usage to minimize out of stock items or excess inventories.
•    Assists nursing department in locating sources for hard-to-find items and places orders for nursing supplies based on levels established by that department. Researches supply vendors to find most economical sources for each item (within procurement guidelines).
•    Receives pharmaceutical supplies & checks receipts against requisitions. Checks for shortage, breakage, deterioration & expiration dates. Discrepancies found are reported to the supplier.
•    Inspects stock to determine frequency of re-ordering drug items, maintenance of current pricing & proper stock rotation. Withdraws outdated drugs, determines proper disposition (destruction or credit returns) & prepares necessary paperwork to initiate proper action.
•    Is responsible for general orderliness, cleanliness & maintenance of pharmacy equipment.
•    Participates in monthly & annual inventory of pharmacy service as required.
•    On a daily basis checks the medicine cabinet & all areas of the clinic where night pharmacy service is available.
•    Responsible for refilling any missing pharmacy drug or supply item used during the night.
•    Inspects & logs the temperature of all clinic areas where any types of pharmaceuticals are stored.
•    On a monthly basis gathers all pharmacy statistical information required to collaborate a complete, monthly report and routes that report through the HSA and pharmacy leadership.
•    Also, on a monthly basis, inventories all controlled substances and inspects all clinic areas where pharmaceuticals are stored.
•    Responsible for supervising work performed by Pharmacy Technician(s).
•    Performs record keeping functions in accordance with program policies and position.
 
•    CONTRACT POSITION DESCRIPTION
•    Maintains functional proficiency and ease of use utilizing electronic health records as required by, and appropriate to, position.
•    Completes and passes all discipline specific competencies testing, initially and annually.
•    Completes all initial, annual and ad hoc training as required/assigned.
•    Maintains patient confidentiality, and confidentiality of medical records, in compliance with the Privacy Act and HIPAA regulations in all work activities.
•    Adheres to, and maintains awareness of, IHSC Policies, Procedures, Directives, Operational Memoranda and accreditation standards as prescribed by ICE/IHSC.
•    Adheres to, and participates in, IHSC's Safety, Prevention, Infection and Control, Quality Improvement, Patient Education and other programs and collateral duties as appropriate to position.
•    Attends and participates in general/medical staff meetings.
ON-CALL REQUIREMENTS
•    IHSC operates 24/7/365; this position is required to respond during an emergency activation.
•    This full-time position is required to be available telephonically during non-duty hours.
SECURITY REQUIREMENTS
•    The Department of Homeland Security's Personnel Security Unit (PSU) must render an Initial Preliminary Favorable Fitness Determination to be considered a qualified candidate.
•    A Complete Favorable Fitness Determination must be rendered by PSU upon completion of initial, and between, subsequent background investigations to meet the requirements of this position.
PHYSICAL DEMANDS
•    The work requires some physical exertion, such as long periods of standing; walking or jogging unaided over rough, uneven, or rocky surfaces; recurring bending, crouching, stooping, stretching, reaching, or similar activities; or recurring lifting of moderately heavy patients or equipment.
•    The work may require specific, but common, physical characteristics and abilities, such as agility and dexterity, visual, and hearing capabilities.
•    Must be able to respond to any medical emergency in the facility, via foot, within four minutes and perform CPR/emergency care standing or kneeling.
•    Must have the ability to assist sick, injured, or aging detainees or staff exiting the building during an emergency.
 
 Per the Presidential Executive Order 14042, all associates supporting the federal government are required to be fully vaccinated. All applicants will be required to show proof of vaccination upon hire.
Loyal Source is an Orlando-based workforce solutions provider dedicated to delivering elite services worldwide. With a focus in government healthcare, technical and support services, engineering, and travel healthcare, Loyal Source provides exceptional custom solutions to both private enterprise and government agencies. Loyal Source is a military friendly employers and proud partner of the Military Spouse Employment Partnership program.
For more information go to our website www.loyalsource.com and follow us on LinkedIn, Facebook & Twitter for other positions currently open.
Loyal Source does not discriminate in employment on the basis of race, color, religion, sex (including pregnancy and gender identity), national origin, political affiliation, sexual orientation, marital status, disability, genetic information, age, membership in an employee organization, retaliation, parental status, military service, or other non-merit factor
This contractor and subcontractor abides by the requirements of 41 CFR 60-1.4(a), 60-300.5(a) and 60-741.5(a). These regulations prohibit discrimination against qualified individuals based on their status as protected veterans or individuals with disabilities, and prohibit discrimination against all individuals based on their race, color, religion, sex, sexual orientation, gender identity or national origin. Moreover, these regulations require that covered prime contractors and subcontractors take affirmative action to employ and advance in employment individuals without regard to race, color, religion, sex, sexual orientation, gender identity, national origin, disability or veteran status.