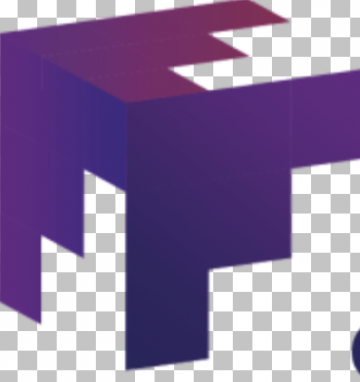 APRN – Psychiatric – Tacoma, WA
Tacoma, WA
Apply Now
Loyal Source Government Services is looking for experienced APRN – Psychiatric in the Tacoma, WA area.
This position is contingent upon award of bid, anticipated in Fall 2021.
INTRODUCTION
The ICE Health Services Corps (IHSC) exists within the organizational structure of the United States Immigration and Customs Enforcement (ICE), Enforcement and Removal Operations (ERO) under the supervision of the Department of Homeland Security (DHS). The United States Public Health Service (USPHS) Commissioned Corps Officers, civil service staff and contractors comprise the healthcare professionals working together to provide quality healthcare services. IHSC serves as the medical experts for ICE detainee health care.
DESCRIPTION OF DUTIES
Nurse practitioners and physician assistants form the IHSC advanced practice provider team. Although there are some differences in the professions, NPs and PAs work together in IHSC with the same expectations for core clinical care. The IHSC mission is comprehensive and the unique detention environment requires psych APPs to have a broad clinical background. The core scope of practice includes but is not limited to: evaluation, formulation of diagnoses, and treatment of psychiatric and mental health care needs, including family units; urgent and emergency mental health care, public health management, case management, collaboration with an interdisciplinary team, and gender specific care, including transgender care and management of mental health care during pregnancy. All health care provided to ICE detainees is governed by IHSC policy and established detention standards. All IHSC Psych APPs provide care under the scope of a collaborative practice and prescriptive authority agreement with a psychiatrist.
REQUIRED EDUCATION AND EXPERIENCE
Degree issuing institution and or program must be accredited by an entity recognized by the U.S. Department of Education
Graduate from an accredited Psychiatric Mental Health Nurse Practitioner (PMHNP) or Physician Assistant program located in the United States, the District of Columbia, Commonwealth of Puerto Rico, or a U.S. territory.
A minimum of one year of clinical provider experience in direct patient care. The government may waive the one-year experience requirement based on the receiving site's ability to mentor and teach the newly licensed provider.
Experience in a detention/correctional or residential health care setting (preferred, not required).
REQURED LICENSURE/CERTIFICATION
Must have an unrestricted, current license in the state in which the duty station is located. Any changes to license must be reported to employer immediately. Fulfills the obligation(s) of state licensing board to maintain state licensure including completion and maintenance of collaborative practice agreements and prescriptive authority agreements.
Maintains current board certification as PMHNP by the American Nurse Credentialing Center (ANCC) or National Commission on Certification of Physician Assistants (NCCPA). Fulfills obligation(s) of respective governing body to maintain board certification.
Requires unrestricted PA state license and national board certification through the National Commission on Certification of Physician Assistants (NCCPA).
Physician Assistant (PA)
Per the Presidential Executive Order 14042, all associates supporting the federal government are required to be fully vaccinated. All applicants will be required to show proof of vaccination upon hire.
 
CONTRACT POSITION DESCRIPTION
Current licensure as a PA by a State, the District of Columbia, the Commonwealth of Puerto Rico, or territory of the United States.
Graduate from a PA program accredited by the Accreditation Review Commission on Education for the Physician Assistant (ARC-PA).
Certificate of Added Qualification in Psychiatry from the NCCPA – required.
Psychiatric-Mental Health Nurse Practitioner (PMHNP)
Requires current unrestricted registered nurse (RN) and PMHNP licenses by a state, the District of Columbia, the Commonwealth of Puerto Rico, or territory of the United States.-PMHNP degree from a graduate school of professional nursing accredited by the Commission on Collegiate Nursing Education (CCNE) or the Accreditation Commission for Education in Nursing (ACEN), typically a Master or Doctoral level education.
PMHNP national board certification by the American Nurses Credentialing Center (ANCC).
Maintains unrestricted license with the Drug Enforcement Agency (DEA) and in the state in which the duty station is located to prescribe controlled medications.
Maintains BLS for Healthcare Providers® certification through the American Heart Association®.
This position does not require privileging by IHSC.
ATTRIBUTES AND PROFESSIONAL QUALITIES
    Strong oral and written communication skills.
    Analytical skills and ability to navigate complex system
    Strong interpersonal and active listening skills
    Strong organizational and time management skills
    Demonstrates strong problem solving, judgement and decision-making skills
    Demonstrates integrity, honesty, and cultural competency.
    Verbal and written proficiency in Spanish (preferred, not required).
REQUIRED KNOWLEDGE, SKILLS, AND ABILITIES
Knowledge of and ability to apply professional, evidence-based, clinical principles, procedures, and techniques to patient care delivery.
Knowledge of drugs and therapeutics when prescribing and dispensing medication.
Practical knowledge of laboratory procedures and guidelines.
Ability to properly use equipment, materials and supplies in simple diagnostic and treatment procedures.
Ability to utilize interpretation and/or translation and/or assisted communication services as needed to ensure ability to communicate with patients or others who are Limited English Proficient (LEP) or have a communication disability or impediment.
Ability to adapt to sudden changes in schedules and flexibility in work requirements.
Ability to communicate proficiently in English (verbal and written) in order to develop positive rapport with patients, co-workers, and other stakeholders.
Ability to establish and maintain positive, collaborative working relationships in an interdisciplinary, multicultural and multi-lingual environment.
Ability to navigate in an electronic work environment including electronic health records, web-based training and communications.
Knowledge of, and moderate proficiency in, common Microsoft Office programs, specifically Microsoft Word, Excel, Outlook and SharePoint.
Knowledge of regulations (HIPAA/Privacy Act) regarding the confidentiality of patient medical records and information as well as Personally Identifiable Information (PII).
Comprehensive knowledge of managing non-compliant patients, special needs populations, and patients with significant deficits in coping skills.
Knowledge of forensic psychiatry and advanced clinical concepts and principles – preferred
Verbal and written proficiency in English (required) and Spanish (preferred).
MAJOR DUTIES AND RESPONSIBILITIES
The Psychiatric APP functions within the scope of his/her specialty under the clinical oversight of the Chief of Psychiatry, the Clinical Director (or designee), a designated consulting psychiatrist, and in accordance with a completed IHSC Scope of Practice agreement.
The Psychiatric APP operates under well-accepted practices and principles of psychiatric and medical care providers and in accordance with the IHSC Scope of Practice and as outlined in IHSC Policy. The incumbent consults with the Clinical Director (or designee), Psychiatrist, and other behavioral health providers for management of complex psychiatric conditions and in accordance with IHSC policy.
The Psychiatric APP works independently and as a member of a multi-disciplinary team. The incumbent coordinates mental health patient care, off-site referrals, and collaborative duties through scheduled appointments, sick call, or walk-ins.
The Psychiatric APP diagnoses and treats acute and chronic psychiatric disorders. This includes providing counseling, support, and prescribing various medications in accordance with the approved IHSC Scope of Practice and in accordance with IHSC policy.
Works within and performs functions as outlined in state collaborative practice and prescriptive authority agreements.
Applies knowledge of drugs and therapeutics when prescribing medication. Maintains safety when dispensing medications and is continually cognizant of the potential hazard of drug hoarding and trafficking among detainees.
Orders and interprets diagnostic and therapeutic tests relative to the detainees' psychiatric needs.
Utilizes evidence-based tools (i.e. Assessment of Involuntary Movement Scale) in the identification of risks associated with medication induced movement disorders.
Provides urgent or emergent mental health evaluation and initiates appropriate action based upon IHSC operating memorandums and policies, to include emergent use of forced psychotropic medication.
Follows IHSC policies in the management of significant mental illness including prevention of homicidal/suicidal ideation, plan or intent.
Provides telepsychiatry services for patients at other IHSC facilities as needed and as the local facility allows, only in the states the provider is licensed, to include:
Working with the patient's local primary care provider (PCP) to coordinate care for any identified medical concerns (patient's local administrative staff will coordinate the appointment).
Using IHSC video teleconferencing equipment and electronic medical records (EMR) software to examine and record the patient's plan of care.
Telepsychiatry services will be provided in accordance with the IHSC Tele-Mental Health Services policy.
OPTIONAL: Provider may choose to obtain additional state licensing, outside of the state of his/her duty station, at provider's own expense, in order to provide out-of-state telepsychiatry services. If this optional service is provided according to IHSC facilities' needs and policy, provider may be compensated for such services.
If a Medical Housing Unit is onsite, may admit, discharge, and perform daily rounds on patients and notify Clinical Director (or designee) of any abnormal findings.
Provides relevant health education to detainees verbally and/or with handouts.
Completes all initial, annual and ad hoc training as required/assigned.
Completes and passes all discipline specific competencies testing, initially and annually.
Assists in the orientation and training of medical and mental health personnel in mental health policy and procedures.
Maintains functional proficiency and ease of use utilizing electronic health records as required by, and appropriate to, the position.
Performs record keeping functions in accordance with program policies and position.
Documents detainee care visits in the required health record using required format, in compliance with IHSC policy and guidance.
Demonstrates ability to solicit, interpret, protect, and transfer patient health records in compliance with IHSC policy, the Privacy Act, and HIPAA regulations.
Adheres to, and maintains awareness of, IHSC Policies, Procedures, Directives, Operational Memoranda and accreditation standards as prescribed by ICE/IHSC.
Assists with preparation for accreditation and ongoing compliance with standards as assigned.
Adheres to IHSC's Safety, Prevention, Infection and Control, Quality Improvement, Patient Education and other programs and collateral duties as appropriate to position. Participates in quality assurance/quality improvement activities as assigned.
Participates in the Peer Review process as required.
Attends general/mental health staff meetings
DUTY HOURS / ON-CALL REQUIREMENTS
IHSC operates 24/7/365; response is required during an emergency activation.
This position requires rotational on-call duties and may necessitate return to the facility to provide care during the coverage period.
This position requires availability to work day and evening shifts. Availability during weekends and holidays is also required.
SECURITY REQUIREMENTS
The Department of Homeland Security's Personnel Security Unit (PSU) must render an Initial Preliminary Favorable Fitness for Duty Determination to be considered a qualified candidate.
A Complete Favorable Fitness Determination must be rendered by PSU upon completion of initial, and between, subsequent background investigations to meet the requirements of this position.
PHYSICAL DEMANDS
The work requires some physical exertion, such as long periods of standing; walking or jogging unaided over rough, uneven, or rocky surfaces; recurring bending, crouching, stooping, stretching, reaching, or similar activities; or recurring lifting of moderately heavy patients or equipment.
The work may require specific, but common, physical characteristics and abilities, such as agility and dexterity, visual, and hearing capabilities.
Must be able to respond to any medical emergency in the facility, via foot, within four minutes and perform CPR/emergency care standing or kneeling.
Must have the ability to assist sick, injured, or aging detainees or staff exiting the building during an emergency.
 
Loyal Source is an Orlando-based workforce solutions provider dedicated to delivering elite services worldwide. With a focus in government healthcare, technical and support services, engineering, and travel healthcare, Loyal Source provides exceptional custom solutions to both private enterprise and government agencies. Loyal Source is a military friendly employers and proud partner of the Military Spouse Employment Partnership program.
For more information go to our website www.loyalsource.com and follow us on LinkedIn, Facebook & Twitter for other positions currently open.
Loyal Source does not discriminate in employment on the basis of race, color, religion, sex (including pregnancy and gender identity), national origin, political affiliation, sexual orientation, marital status, disability, genetic information, age, membership in an employee organization, retaliation, parental status, military service, or other non-merit factor
This contractor and subcontractor abides by the requirements of 41 CFR 60-1.4(a), 60-300.5(a) and 60-741.5(a). These regulations prohibit discrimination against qualified individuals based on their status as protected veterans or individuals with disabilities, and prohibit discrimination against all individuals based on their race, color, religion, sex, sexual orientation, gender identity or national origin. Moreover, these regulations require that covered prime contractors and subcontractors take affirmative action to employ and advance in employment individuals without regard to race, color, religion, sex, sexual orientation, gender identity, national origin, disability or veteran status.