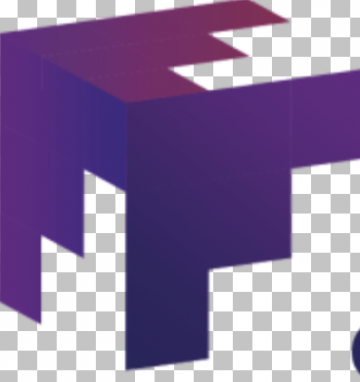 Patient Safety Nurse
El Paso, TX
Apply Now
Loyal Source Government Services is currently hiring an experienced Patient Safety Nurse to join our team in El Paso, TX.
BENEFITS:
PTO & Holidays

Health Benefits

Competitive Pay 

ANY State License Accepted 
The Patient Safety RN will be responsible for the professional management of a comprehensive health and safety/risk and quality management program and, in particular, for the introduction and/or implementation of measures to ensure the program Medical Unit obligations under prevailing state and federal patient safety guidelines are met.
To ensure a proactive approach to patient safety and risk management across the program Medical Unit with consistent application of Program Management directives. This will involve implementation of the Patient Safety – Risk Management policy and guidance, including:
Risk Assessment process

Incident management – develop and support systems and processes for incident management including communication and escalation of serious incidents (internally and to external agencies e.g., Clinical indemnity scheme)

Monitoring on incident management activity system and processes

Tracking Implementation of Major reports/investigations recommendations

Sharing of Learning across the organization through defined process

Preparation of risk and incident activity and assurance reports.
Main Duties and Responsibilities
Undertake duties appropriate to the position and as assigned by the Program Manager.

Keep up to date with health & safety legislation and guidelines and advise management on legislative developments which may affect Safety, Health and Welfare at Work.

Be familiar with the National Standards for Safer Better Healthcare and participate in the self- assessment process,

Establish appropriate structures and processes in relation to risk reporting, incident management and Health and Safety within each Medical Unit.

Review contract Safety Statement and related policies/procedures/guidelines, in consultation with relevant personnel and with due regard to prevailing legislation and make recommendations to the Program Manager as considered necessary.

Coordinate the development and review of relevant/required risk and incident management policies, procedures and guidelines.

In conjunction with appropriate staff, assist in identification of potential risk through risk assessment, analysis of accidents/incidents and near miss incidents, periodic safety inspections and/or audits. Make recommendations to reduce, prevent or eliminate risks identified.

Maintain a risk audit database and liaise with department heads in relation to issues arising.

Enter all accidents/incidents/near miss incidents onto the national Clinical, Indemnity Scheme computer database and generate reports.

Provide quarterly and ad hoc reports to management, as necessary

Executive highlighting trends in relation to accidents/incidents.

Liaise with the Hospitals external Safety Consultants on all aspects of Health, Safety and Security.

Make arrangements for health and safety training as required.

Maintain records of all health and safety training.

Promote an awareness of Health & Safety in the workplace.

Participate on project teams seeking to initiate and improve services.

Any other risk management related duties as may be assigned from time to time by the Program Manager.

Promote and maintain a safe working environment for all staff and ensure that all Risk Management Health & Safety strategies, policies and procedures are implemented.

All other duties as assigned.
Qualifications
3-5 yrs of Risk Management and Patient Safety RN experience;

Demonstrate a high degree of leadership, motivation, self-direction, and initiative to achieve goals of the mission; self-motivated, able to work independently and stay organized; and

Demonstrate the ability to collaborate with stakeholders.

Current and Active RN license in good standing

Per the Presidential Executive Order 14042, all associates supporting the federal government are required to be fully vaccinated. All applicants will be required to show proof of vaccination upon hire.
Preferred
3-5 yrs Healthcare Quality;

Healthcare Risk Management certification; and

Ability to leverage statistical tools and techniques to analyze, interpret, display, and present data.
Physical Demands
Be able to lift 30 pounds

Drive to various locations within each sector
Loyal Source is an Orlando-based workforce solutions provider dedicated to delivering elite services worldwide. With a focus in government healthcare, technical and support services, engineering, and travel healthcare, Loyal Source provides exceptional custom solutions to both private enterprise and government agencies.
For more information go to our website www.loyalsource.com and follow us on LinkedIn, Facebook & Twitter for other positions currently open.
Loyal Source does not discriminate in employment on the basis of race, color, religion, sex (including pregnancy and gender identity), national origin, political affiliation, sexual orientation, marital status, disability, genetic information, age, membership in an employee organization, retaliation, parental status, military service, or other non-merit factor.
This contractor and subcontractor abides by the requirements of 41 CFR 60-1.4(a), 60-300.5(a) and 60-741.5(a). These regulations prohibit discrimination against qualified individuals based on their status as protected veterans or individuals with disabilities, and prohibit discrimination against all individuals based on their race, color, religion, sex, sexual orientation, gender identity or national origin. Moreover, these regulations require that covered prime contractors and subcontractors take affirmative action to employ and advance in employment individuals without regard to race, color, religion, sex, sexual orientation, gender identity, national origin, disability or veteran status.