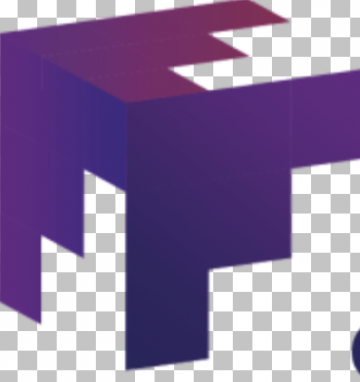 Chief Medical Officer
Pecos, TX
Apply Now
Loyal Source Government Services is looking for experienced Chief Medical Officer for an opportunity in Pecos, TX.
Lodging and meals will be provided throughout the duration of the contract.
REQUIREMENTS:
Graduation with a degree of Doctor of Medicine or Doctor of Osteopathy from a U.S. or Canadian School as approved by a recognized accrediting body in the year of the applicant's graduation.  A Doctor of Medicine or equivalent degree from a foreign medical school that provided education and medical knowledge substantially equivalent to accredited schools in the U.S. may be demonstrated by permanent certification by the Educational Commission for Foreign Medical Graduates (ECFMG) (or fifth pathway certificate for Americans who completed premedical education in the United States and graduate education in a foreign country).
Unrestricted license to practice medicine in any State of the U.S., the District of Columbia, the Commonwealth of Puerto Rico, Guam, or the Virgin Islands.
A Board Certified or Board Eligible Pediatrician.
5 years of clinical experience, not to include post-graduate training.
1 year as Medical Director or equivalent executive/administrative experience.
Clean criminal background check.
Clean Child Abuse and Neglect (CA/N) or child protective services check.
Excellent communication, interpersonal, and organizational skills.
Preferred (not required) bilingual in Spanish and English (Read, Write, Speak).
Per the Presidential Executive Order 14042, all associates supporting the federal government are required to be fully vaccinated. All applicants will be required to show proof of vaccination upon hire.
RESPONSIBILITIES
Under the general direction of the Clinic Director, the Chief Medical Officer is responsible for providing clinical strategic direction and oversight for the Pecos Children's Camp (PCC) Medical Unit.  The position oversees medical care delivery system, including development and implementation of strategies, programs, policies, and procedures for all medical services.  The CMO works with management, medical staff, corporate leadership, and other constituents to influence thinking and recommend policy and strategic direction that align with the corporate strategy.
Essential Functions AND Responsibilities:
Provides oversight for clinical strategy, policies, and standards.
Supervise physicians, nurse practitioners and physician assistants assigned to PCC Medial Unit.
Provides clinical guidance to physicians and mid-levels working at PCC.
Ensures compliance to all healthcare regulations and safety standards.
Seek ways to improve clinical services.
Collaborates with stakeholders at PCC, particularly Public Health Service, CDC, and ORR representatives.
Participate in Medical Quality Management activities.
Participate in all required meetings and teleconferences.
Provide guidance to infectious disease issues, as necessary.
Maintain a positive working relationship with community healthcare systems.
PHYSICAL DEMANDS:
Able to bend, stand and sit for extended periods of time.
Able to walk over gravel surfaces and climb stairs.
Loyal Source is an Orlando-based workforce solutions provider dedicated to delivering elite services worldwide. With a focus in government healthcare, technical and support services, engineering, and travel healthcare, Loyal Source provides exceptional custom solutions to both private enterprise and government agencies. Loyal Source is a military friendly employer and proud partner of the Military Spouse Employment Partnership program.
For more information go to our website www.loyalsource.com and follow us on LinkedIn, Facebook & Twitter for other positions currently open.
Loyal Source does not discriminate in employment on the basis of race, color, religion, sex (including pregnancy and gender identity), national origin, political affiliation, sexual orientation, marital status, disability, genetic information, age, membership in an employee organization, retaliation, parental status, military service, or other non-merit factor.
This contractor and subcontractor abides by the requirements of 41 CFR 60-1.4(a), 60-300.5(a) and 60-741.5(a). These regulations prohibit discrimination against qualified individuals based on their status as protected veterans or individuals with disabilities, and prohibit discrimination against all individuals based on their race, color, religion, sex, sexual orientation, gender identity or national origin. Moreover, these regulations require that covered prime contractors and subcontractors take affirmative action to employ and advance in employment individuals without regard to race, color, religion, sex, sexual orientation, gender identity, national origin, disability or veteran status.