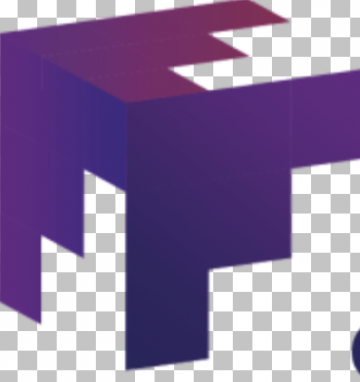 Nurse Practitioner – Queens, NY
Queens, NY
Apply Now
JOB DESCRIPTION JOB TITLE: Licensed Medical Professional
 
REPORTS TO: Regional Program Manager
 
JOB OVERVIEW:
The Licensed Medical Professional (LMP) provides consultation support services on the medical, epidemiologic and prevention aspects of infectious diseases.
 
Per the Presidential Executive Order 14042, all associates supporting the federal government are required to be fully vaccinated. All applicants will be required to show proof of vaccination upon hire.
RESPONSIBILITIES AND DUTIES
• Provide consultation support services by conducting port of entry screening procedures (temp check, and other evaluations) that mitigate public health risk from travelers entering the United States. This service will include assessing travelers' disease exposure risk by using Centers for Disease Control (CDC) – developed guidance for establishing risk. They will perform these evaluations in an area (quarantine isolation room) located in the Federal Inspection Service (FIS) area.
• The Medical professional will consult with CDC senior physicians in Atlanta during assessment.
• Passengers suspected of being infected with an infectious disease (e.g., COVID-19) may be transported to a local hospital for further evaluation and diagnosis.
• The medical contractor may be responsible for following up with the hospital for a final diagnosis. They may also be responsible for generating electronic and written records related to the public health risk assessment during the entry screening process.
• The medical contractor may board aircrafts with Customs and Border Protection Officers (the customs officer being there to ensure compliance from passengers and crew) to conduct passenger assessment. REQUIREMENTS
• Master's Degree in Public Health, Public Health Education, Health Communications, Infectious Disease, Nursing, or Community Health
• Minimum 1 years of experience • Experience in infection prevention
• NCCPA or NP license (preferred in the state of Airport location)
• Licensed medical professionals shall have a current and active medical license to practice in a state or territory of the United States. It is preferable that the license be for the state where the airport is located. Licensed medical professionals must also be able to work while wearing personal protective equipment such as an N-95 respirator. Further, it is expected that licensed medical professionals (nurses or PA/NP) shall be able to respond/report on-site within 45 minutes of the initial request for task orders that require after hours/emergency support.
• Record of no restricted medical license in ANY state
• Ability to work independently
• Proficient in operation of office equipment such as computers, phones, etc.
• Successful passing of background check to obtain proper security badging
• Ability to pass respirator fit test • Willingness to interact with individuals who may be suspected of being infected with an infectious disease
• Ability to work onsite (not a telework position)
 
PHYSICAL REQUIREMENTS
• Ability to stand for long periods of time
• Ability to walk long distances at times between terminals
• Ability to wear full Personal Protective Equipment (PPE) • Ability to lift up to 50 lbs (occasionally heavier)
PREFERRED
• Previous experience working with the CDC or Federal Government in a Public Health environment
This contractor and subcontractor abides by the requirements of 41 CFR 60-1.4(a), 60-300.5(a) and 60-741.5(a). These regulations prohibit discrimination against qualified individuals based on their status as protected veterans or individuals with disabilities, and prohibit discrimination against all individuals based on their race, color, religion, sex, sexual orientation, gender identity or national origin. Moreover, these regulations require that covered prime contractors and subcontractors take affirmative action to employ and advance in employment individuals without regard to race, color, religion, sex, sexual orientation, gender identity, national origin, disability or veteran status.