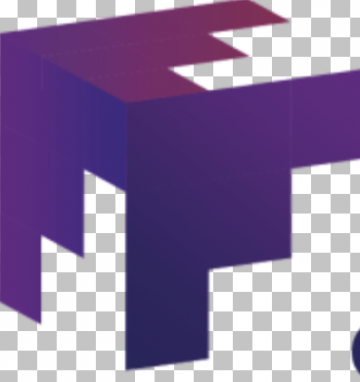 LCSW Case Manager
Oceanside, CA
Apply Now
Loyal Source Government Services is looking for a qualified LCSW Case Manager to work at Camp Pendleton in California as a civilian contractor promoting and restoring patients' health.
BENEFITS:
Competitive Pay
PTO and Holidays
Health Benefits
ANY State License Accepted
For more information, please contact Michelle Tischler at [email protected].
Requirements:
Degree:  Master's degree in Social Work (MSW).
Education:  Graduate from a School of Social Work fully accredited by the Council on Social Work Education (CSWE). 
Certification:  Possess certification as a Certified Advanced Social Work Case Manager (C-ASWCM) by the National Association of Social Workers or a minimum of three (3) years' experience within the preceding five (5) 5 years as a social work case manager in a hospital-based setting performing medical crisis counseling and discharge planning.
Experience:  As required to meet clinical competency requirements as specified in the service-specific credentialing instruction.
Licensure:  Current, full, active, and unrestricted license to practice as a Licensed Clinical Social Worker.  

Provide two letters of recommendation written within the preceding two years from practicing providers, supervisors or program administrators attesting to the HCW's professional skills, competencies, patient rapport, training abilities, etc. Recommendation letters must include; name, title, phone number, date of recommendation, address and signature of the individual providing the recommendation.

Per the Presidential Executive Order 14042, all associates supporting the federal government are required to be fully vaccinated. All applicants will be required to show proof of vaccination upon hire.
Responsibilities: 
Participate in all phases of the Case Management Program (CMP) and ensure that the CMP meets established case management (CM) standards of care.  Assist in coordinating a multidisciplinary team to meet the health care needs, including medical and/or psychosocial management, of specified patients.

Serve as consultant to all disciplines regarding CM issues.  Provide expertise about the CM process, including assessment, planning, implementation, coordination, and monitoring.  Identify opportunities for CM and identify and integrate local CM processes.

Provide input on the development and implementation of  local strategies using inpatient, outpatient, onsite and telephonic CM; provide clinical recommendations to the government supervisors  and implement policies and protocols for home health assessments and outcome measures.

Provide input on the development and the implementation on  tools to support case management, such as those used for patient identification and patient assessment, clinical practice guidelines, algorithms, CM software, databases for community resources, etc.

Integrate CM and utilization management (UM) and integrate nursing case management with social work case management. Prepare routine reports and conduct analyses.

Assist in establishing and maintaining liaison with appropriate community agencies and organizations, the TRICARE Lead Agent office, and the Managed Care Support Contractor.

Maintain adherence to The Joint Commission, Utilization Review Accreditation Commission and Case Management Society of America and other regulatory requirements.  Apply medical care criteria (e.g., InterQual).

Ensure accurate collection and input of patient care data and ensure basic CM budgetary management.

Provide input on MTF CM resources and make recommendations to the Command as to how those resources can best be utilized. 

Collaborate with the multidisciplinary team members to set patient-specific goals.  Develop treatment plans including preventive, therapeutic, rehabilitative, psychosocial, and clinical interventions to ensure continuity of care toward the goal of optimal wellness.

Establish and implement mechanisms to ensure proper implementation of patient treatment plan and follow-up post discharge in ambulatory and community health care settings.

Provide clinical advice and consultation in person and via telephone.

Ensure appropriate health care instruction to patient and/or caregivers based on identified learning needs.

Alert clinicians and clinical teams to significant changes or abnormalities in patients and provide information concerning their relevant condition, medical history and specialized treatment plan or protocol.

Facilitate multidisciplinary discharge planning and other professional staff meetings as indicated for complex patient cases and provide clinical recommendations on the development of a database and knowledge of local community resources. 

Provide clinical recommendations to implement mechanisms to evaluate the patient, family and provider satisfaction and use of resources and services in a quality-conscious, cost-effective manner.

Facilitate and coordinate clinical strategies to ensure smooth transition and continued health care treatment for patients when the military member transfers out of the area.  Provide clinical recommendations for, and assist with, region-to -region transfers.

Facilitate screening and assist with transfers of Exceptional Family Member Program (EFMP) families.

Plan for professional growth and development as related to the case manager position and maintenance of CM certification.  Actively participate in professional organizations including participation in at least one annual national CM conference to be funded by the Government to be scheduled at the convenience of the government if funding, location and time permit.  

Facilitate and coordinate cost containment/cost avoidance strategies for case management and provide clinical recommendations to develop mechanisms to measure its cost effectiveness.5.5.3.2.2.21. Assist with the CHCS/AHLTA CM interface or other database designed to support CM.

Participate in video teleconferences (VTCs) and other meetings as required
Loyal Source is an Orlando-based workforce solutions provider dedicated to delivering elite services worldwide. With a focus in government healthcare, technical and support services, engineering, and travel healthcare, Loyal Source provides exceptional custom solutions to both private enterprise and government agencies. Loyal Source is a military friendly employers and proud partner of the Military Spouse Employment Partnership program.
For more information go to our website www.loyalsource.com and follow us on LinkedIn, Facebook & Twitter for other positions currently open.
Loyal Source does not discriminate in employment on the basis of race, color, religion, sex (including pregnancy and gender identity), national origin, political affiliation, sexual orientation, marital status, disability, genetic information, age, membership in an employee organization, retaliation, parental status, military service, or other non-merit factor.
This contractor and subcontractor abides by the requirements of 41 CFR 60-1.4(a), 60-300.5(a) and 60-741.5(a). These regulations prohibit discrimination against qualified individuals based on their status as protected veterans or individuals with disabilities, and prohibit discrimination against all individuals based on their race, color, religion, sex, sexual orientation, gender identity or national origin. Moreover, these regulations require that covered prime contractors and subcontractors take affirmative action to employ and advance in employment individuals without regard to race, color, religion, sex, sexual orientation, gender identity, national origin, disability or veteran status.