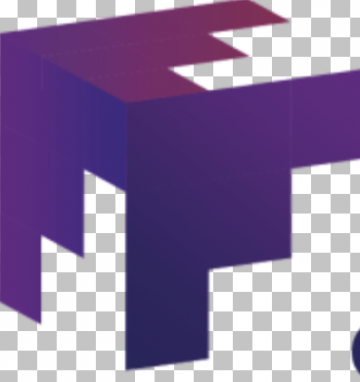 LCSW – BHIP (Behavioral Health Interdisciplinary Program) – Port Hueneme, CA
Port Hueneme, CA
Apply Now
Loyal Source Government Services is looking for a qualified Licensed Clinical Social Worker to work at Port Hueneme Branch Health Clinic in Port Hueneme, CA promoting and restoring patients' health.
Our employees are our greatest asset! Benefits to working with Loyal Source include but are not limited to:
Competitive wages

Long-term contracts

Any State License is acceptable
For more information, please contact Michelle Tischler at [email protected].
JOB DESCRIPTION AND RESPONSIBILITIES: 
Deliver brief consultation-based services to patients and Primary Care Managers(PCM) using an integrated model. Services provided are standard and mimic the structure, function, and pace of primary care.

Provide timely feedback to primary care physicians regarding consultations findings and recommendations.

Formulate behavioral health interventions appropriate to primary care setting, and assisting with implementation of treatment plans.

Provide brief follow ups, including relapse-prevention education.

Develop, teach, and provide clinical guidance for classes that promote education and skill-building to enhance psychological and physical health. 

See approximately 8-14 patients a day.

Provide concise documentation of care and recommendations in patient's medical record in no less than 24 hours after patient is seen.

Participate in group medical appointments.

Provide technical direction and clinical insight into relevant projects being conducted at the site of service.

Per the Presidential Executive Order 14042, all associates supporting the federal government are required to be fully vaccinated. All applicants will be required to show proof of vaccination upon hire.
REQUIREMENTS:
Master's degree in Social Work

Graduate from a School of Social Work fully accredited by the Council on Social Work Education (CSWE)

Must have 12 months of experience practicing as a LCSW in the past 24 months.

Possess one year of experience in the last four years in the evaluation and treatment of patients who have pain, psychological factors affecting their physical condition, or difficulty coping with medical problems. 

Provide two letters of recommendation written within the last two years from practicing providers, supervisors, or program administrator attesting to the HCW's professional skills, competencies, patient rapport, training abilities, etc. Recommendation letters must include: name, title, phone number, date of recommendation, address and signature of the individual providing the recommendation. 
Loyal Source is an Orlando-based workforce solutions provider dedicated to delivering elite services worldwide. With a focus in government healthcare, technical and support services, engineering, and travel healthcare, Loyal Source provides exceptional custom solutions to both private enterprise and government agencies. Loyal Source is a military friendly employers and proud partner of the Military Spouse Employment Partnership program.
For more information go to our website www.loyalsource.com and follow us on LinkedIn, Facebook & Twitter for other positions currently open.
Loyal Source does not discriminate in employment on the basis of race, color, religion, sex (including pregnancy and gender identity), national origin, political affiliation, sexual orientation, marital status, disability, genetic information, age, membership in an employee organization, retaliation, parental status, military service, or other non-merit factor.
This contractor and subcontractor abides by the requirements of 41 CFR 60-1.4(a), 60-300.5(a) and 60-741.5(a). These regulations prohibit discrimination against qualified individuals based on their status as protected veterans or individuals with disabilities, and prohibit discrimination against all individuals based on their race, color, religion, sex, sexual orientation, gender identity or national origin. Moreover, these regulations require that covered prime contractors and subcontractors take affirmative action to employ and advance in employment individuals without regard to race, color, religion, sex, sexual orientation, gender identity, national origin, disability or veteran status.