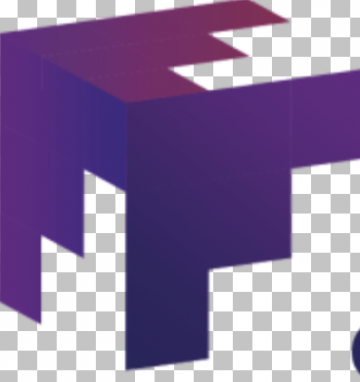 Radiology Tech (PRN)
Norfolk, VA
Apply Now
Loyal Source Government Services is looking for a qualified Radiology Tech to work PRN with the U.S. Navy in Norfolk, VA and VA Beach, VA as a civilian promoting and restoring patients' health.
BENEFITS:
PTO & Holidays
Competitive Pay
Health Benefits
ANY State License Accepted
For more information, please contact Amanda Burgess at [email protected].  
REQUIREMENTS:
Degree: Certificate.

Education: Graduate from an academic program accredited by the Joint Review Committee on Education in Radiologic Technology (JRCERT).

Certification: Certified by the American Registry of Radiologic Technology (ARRT)

Experience: Minimum of One year of experience as a radiologic technologist

Radiologist Reference: Must be able to provide a Radiologist reference even if they don't work in the same location. (REQUIRED)

CME's: Required to provide 12 CEU hours from within the last 12 months. If they are outside of the 12 months Portsmouth will not accept them for credentialing (candidates can obtain these hours during the credentialing process if need be)

Per the Presidential Executive Order 14042, all associates supporting the federal government are required to be fully vaccinated. All applicants will be required to show proof of vaccination upon hire.
Core Duties:
Perform routine diagnostic radiological procedures/services

Adhere to radiation safety policies and procedures in accordance with Radiology Department policies and procedures.

Send appropriate image series to the radiologist for reading according to MTF protocol.

Correctly position the patient for the examination and make technical adjustments necessary for the required examination. Determine if any special patient preparation is required.

Process digital images and submit for interpretation by radiologists.

Document all procedures and maintain records in accordance with MTF policy.

As directed, perform system calibrations and quality control tasks according to the manufacturer and MTF policy. Recognize artifacts and equipment errors and notify designated Government personnel of outlying values.

Initiate repair call procedures for equipment malfunctions by notifying designated Government personnel. Report problems to the Biomedical Repair Section and record the problem condition in the trouble call log book.

Observe and report to the radiologist any symptoms which have direct bearing on the patient's condition as a result of adverse reaction to contrast media and inform the radiologist of any condition requiring his/her attention. Recognize the need for and institute the necessary emergency measures for situations where a person requires resuscitation procedures due to cardiac or respiratory arrest.
Application process can be 3-6 months with the Navy.
Loyal Source is an Orlando-based workforce solutions provider dedicated to delivering elite services worldwide. With a focus in government healthcare, technical and support services, engineering, and travel healthcare, Loyal Source provides exceptional custom solutions to both private enterprise and government agencies. Loyal Source is a military friendly employers and proud partner of the Military Spouse Employment Partnership program.
For more information go to our website www.loyalsource.com and follow us on LinkedIn, Facebook & Twitter for other positions currently open.
Loyal Source does not discriminate in employment on the basis of race, color, religion, sex (including pregnancy and gender identity), national origin, political affiliation, sexual orientation, marital status, disability, genetic information, age, membership in an employee organization, retaliation, parental status, military service, or other non-merit factor.
This contractor and subcontractor abides by the requirements of 41 CFR 60-1.4(a), 60-300.5(a) and 60-741.5(a). These regulations prohibit discrimination against qualified individuals based on their status as protected veterans or individuals with disabilities, and prohibit discrimination against all individuals based on their race, color, religion, sex, sexual orientation, gender identity or national origin. Moreover, these regulations require that covered prime contractors and subcontractors take affirmative action to employ and advance in employment individuals without regard to race, color, religion, sex, sexual orientation, gender identity, national origin, disability or veteran status.