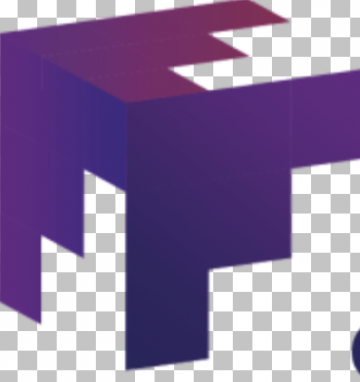 Nurse Practitioner – Operational Medicine Clinic (OMC)
Hampton, VA
Apply Now
Loyal Source Government Services is looking for a qualified Nurse Practitioner – Operational Medicine Clinic (OMC) to work at Langley AFB in Hampton, VA as a civilian contractor promoting and restoring patients' health.
BENEFITS:
Competitive Pay
PTO and Holidays
Health Benefits
ANY State License Accepted
For more information, please contact Amanda Burgess at [email protected].  
REQUIREMENTS:
Be a graduate Nurse Practitioner qualified by academic and practical education to provide patient services as an physician extender under supervision of a physician. Be a graduate of a Nurse Practitioner Training Program that is accredited by the Accreditation Commission for Education in Nursing (ACEN) or the Commission on the Collegiate Nursing Education (CCNE).

BLS and ACLS

Experience: 24 months of experience within the last 36 months

Licensure:  Current, full, active, and unrestricted license as a Registered Nurse.

Per the Presidential Executive Order 14042, all associates supporting the federal government are required to be fully vaccinated. All applicants will be required to show proof of vaccination upon hire.
Additional Duties:
Provides primary or specialty medical care with the cognizance or supervision of a physician.

Responsible for a regularly appointed clinic, compatible with workload and, in addition, provide immediate evaluation and management of emergent problems as they occur. Shall have the capability to:

Collect and record, in proper format, medical and social historical data appropriate to the patient's condition.

Perform a general physical examination.

May become the primary care manager for a panel of patients. As a PCM, will be the primary person responsible for the management of the health and wellness of assigned patients. Duties include:

Examination of patients, formulation differential diagnostic plans, defines and orders required diagnostic testing.

Interpretation of examination findings and test results, and implementation of treatment plans.

Determines need for consultation and assists in medical care and treatment provided at the direction of other specialists.

Approving/disapproving subspecialty referrals. 

?Answering patient telephone consults with the assistance of clinic staff.

Providing primary and secondary preventive maintenance care.

Admit inpatients as per the local MTF instructions.

Recognize those more complicated cases, initiate treatment, and refer to higher level of medical expertise for diagnosis/treatment.

Plan and initiate proper treatment within defined privileges and the scope of practice of the facility. 

Identify and report those situations and individual cases which have public health significance and carry out effective control measures.

Clearly communicate to other health personnel either orally or in writing the findings, diagnosis, and planned treatment regimen.

Stabilize and manage a patient in a medical or surgical emergency and/or transfer to physician care.

Determine appropriate means of evacuation of emergency patients, prepare patients for evacuation and arrange for evacuation support.

Perform the following blocks: Digital, Local Infiltration, and Intercostal

Perform urological procedures

Maintain inpatient and outpatient medical records in accordance with MTF treatment regimen

Stabilize and manage a patient in a medical or surgical emergency and/or transfer to physician care.
Loyal Source is an Orlando-based workforce solutions provider dedicated to delivering elite services worldwide. With a focus in government healthcare, technical and support services, engineering, and travel healthcare, Loyal Source provides exceptional custom solutions to both private enterprise and government agencies. Loyal Source is a military friendly employers and proud partner of the Military Spouse Employment Partnership program.
For more information go to our website www.loyalsource.com and follow us on LinkedIn, Facebook & Twitter for other positions currently open.
Loyal Source does not discriminate in employment on the basis of race, color, religion, sex (including pregnancy and gender identity), national origin, political affiliation, sexual orientation, marital status, disability, genetic information, age, membership in an employee organization, retaliation, parental status, military service, or other non-merit factor.
This contractor and subcontractor abides by the requirements of 41 CFR 60-1.4(a), 60-300.5(a) and 60-741.5(a). These regulations prohibit discrimination against qualified individuals based on their status as protected veterans or individuals with disabilities, and prohibit discrimination against all individuals based on their race, color, religion, sex, sexual orientation, gender identity or national origin. Moreover, these regulations require that covered prime contractors and subcontractors take affirmative action to employ and advance in employment individuals without regard to race, color, religion, sex, sexual orientation, gender identity, national origin, disability or veteran status.