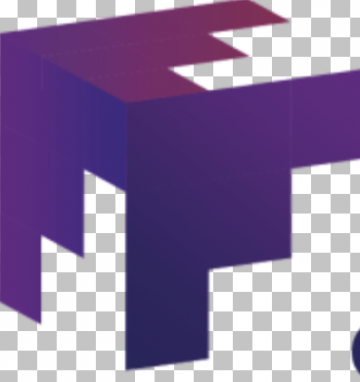 Restaurant manager
New York, NY
Apply Now
Salary: $75,000 – $80,000
Job Description: Restaurant Manager
SUMMARY
A Restaurant Manager is responsible for working with the rest of the management team to run a profitable restaurant, where the quality of service, food and beverages are continually challenged and improved and where an environment that fosters creativity, free thinking and intelligent decision making is encouraged.
SPECIFIC DUTIES & RESPONSIBILITIES:
I. Leadership
A Restaurant Manager is responsible for working as a member of a cohesive management team that supports each other's decisions and presents a united front to the staff. This individual functions as a role model to staff as well as to junior Managers. A Restaurant Manager maintains a positive, "win-win" attitude, always working to improve the restaurant.
II. Building Business
A Restaurant Manager takes an active role in developing frequent diners through vowing to do whatever is necessary to ensure the return of every guest and to instill this philosophy in every employee. A portion of every shift should be spent getting to know the guest, finding out what is important to them, what they like and don't
like. A Restaurant Manager develops new ways to increase guest counts.
III. Personnel
The Restaurant Manager is responsible for assisting the GM and AGM with overseeing all aspects of the staffing of the restaurant, from a management level through hourly positions. In particular, the following areas of responsibility:
Recruiting & Hiring
• A Restaurant Manager is responsible for working with the management team to determine appropriate staffing levels.
• An awareness of staffing trends, upcoming seasonal business changes, and any other events, or issues which may have an impact on business, is essential.
• All Restaurant Managers are involved in the interviewing and selection of all employees, seeking out individuals who will continually improve the level of service and whose diversity would benefit the staff.
Training
• Every Restaurant Manager is involved in the training process of all new hires. This process begins on the day the person is hired with a proper orientation, complete documentation of employment eligibility and a clear
understanding of the expectations of training.
• The Restaurant Manager-on-Duty is responsible for sitting down and reviewing the day of training with every trainee shift by shift.
• A Restaurant Manager needs to continually develop the staff through the identification of ongoing training needs and the implementation of the necessary programs.
Management Development
The Restaurant Manager is responsible for continually assessing the status of the current management team, developing action plans to address the developmental issues of each team member and following through on each Manager's progress. The Restaurant Manager must always be looking at staff from within for promotions and working with those individuals to develop a plan of action. Coaching, mentoring and developing the management team as well as key hourly employees is critical for the success of the restaurant and the company.
IV. Financial & Profitability
A Restaurant Manager is responsible for working towards maximizing sales and optimizing profits through the management of all cost centers. A Restaurant Manager must remain abreast of the budget and understand the reasons behind why the budgeted targets were or were not met. A Restaurant Manager may be responsible for a
particular cost center (i.e. the bar – liquor and wine cost). Restaurant Managers are expected to be able to analyze a monthly P & L, develop appropriate action plans and follow through on those plans. A Restaurant Manager must demonstrate a profit mentality by setting goals, following through and meeting goals. There needs to be a continual effort to find ways to reduce costs in all areas of the restaurant.
V. Quality of Operations
A Restaurant Manager is responsible for understanding the acceptable levels of quality of our food and our beverages and as such to ensure that these products are ready for service every shift. A Restaurant Manager is expected to run a quality operation with attention to detail; in particular paying attention to temperature, lighting, music levels and the overall ambiance of the restaurant. Maintaining high standards in all areas of security, safety, cleanliness and sanitation are essential.
Quality Assurance & Sanitation
A Restaurant Manager is responsible every shift for ensuring the quality of all aspects of the restaurant; including the food, beverages, service and physical structure. Daily tasting of the products should be conducted with the Chef and Beverage Restaurant Manager and a line check completed with the Chef or Sous Chef. The restaurant needs to be clean and well organized throughout your shift.
Plant & Equipment Management
The Restaurant Manager is responsible for the daily upkeep of the physical plant, in particular the following:
• Daily walk through of the restaurant to determine areas which need attention
or repair
• Maintaining a running punch list of "need to have" as well as "nice to have" items which are handled in a timely fashion as appropriate
• Planning necessary upgrades in a timely, well thought out way.
VI. Technical Knowledge
The Restaurant Manager must possess a working knowledge of the systems used within our company. In particular the Restaurant Manager must be proficient in the following:
• Opening and closing procedures
• Producing accurate monthly inventories
• Food knowledge
• Beverage knowledge
• POS System
• Avero
VII. Problem Solving and Judgment
A Restaurant Manager is always proactive, seeking out potential problems before they arise.  Consistent decisions must be made which are in the best interest of the guest, the employees and the owners. A
Restaurant Manager is alert to all aspects of the operation throughout the shift and knows where to be and when. A Restaurant Manager has the ability to make clear, concise decisions on his/ her feet.
QUALIFICATION STANDARDS
• One to two years restaurant management experience preferred
• Able to stand for a 12-14 hour shift
• Able to work independently and make the right decisions for the business
• Basic PC knowledge and comprehension (Word & Excel)
• Basic math knowledge and comprehension (addition, subtraction, multiplication,
• division, fractions, and percentages)
This job description is does not list each and every job responsibility of a Restaurant Manager. Other duties
and responsibilities may be assigned as necessary.