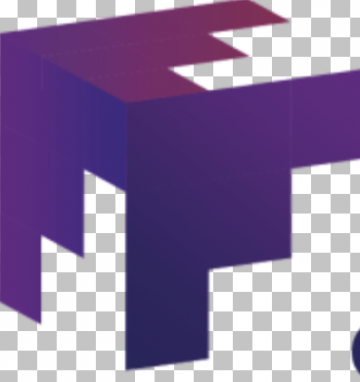 Director of Operations
New York, NY
Apply Now
Salary: $120,000 – $130,000
Job Description: Director of Operations 
The Director of Operations is responsible for assisting with developing and operating a cost-effective operation which exceeds guest expectations through the service of high-quality food and beverages, in a clean and comfortable atmosphere. They have overall responsibility for all aspects of the restaurant related to sales, profit and the development of people; assumes total responsibility for internal day-to-day operations of the assigned restaurants in conjunction with the General Manager. The Director will ensure operations are in accordance with corporate policies, programs and procedures while ensuring overall
guest satisfaction and the profitability of all assigned properties.
Duties and Responsibilities (these are not all inclusive):
• Ensures the restaurant meets and exceeds budgeted financial goals.
• Assists with analyzing monthly profit and loss statements, developing accurate plans from them, implementing them and following through on plans.
• Responsible for ensuring the quality of all aspects of the restaurant; including the beverage, food, service and physical structure.
• Maintains high standards in all areas of security, safety, cleanliness and sanitation.
• Assists with the daily upkeep of the physical plant, in particular, conducting daily walk-throughs of the restaurant to determine areas that require attention, cleaning or repairs.
• Pro-actively seeks out potential problems. Consistent decisions must be made which are in the best interest of the guest, the employees and the owners.
• Is alert to all aspects of the operation throughout the shift and knows where to be and when.
• Makes clear and concise decisions.
• Assists with overseeing all aspects of purchasing within the restaurant.
• Organizes and oversees bi-weekly inventory for FOH operating supplies in conjunction with the General Manager.
• Utilizes all necessary technology platforms to develop reports as requested by President, VP of Operations, Controller and VP of Food and Beverage.
• Provides OpenTable/Resy administration, including programming to maximize guest reservations while ensuring FOH and BOH maintain appropriate controls.
• Produces and publishes monthly analysis/report summarizing the month end reservations activity.
• Compiles a weekly guest complaint log for the President and VP of Operations.
• Ensures continuous database maintenance in appropriate platforms.
• Ensures employee information is properly entered in systems (POS, Schedulefly/Harri).
• Liaise with the Corporate Press Coordinator to develop special promotions for seasonal marketing opportunities for assigned restaurants.
• Organizes and manages departments during pre-openings.
• Maintains appropriate staffing levels and remaining abreast of any changes which may impact staffing needs.
• Assists with recruiting and hiring of high-quality employees, including managers.
• Liaise with Human Resources to ensure all onboarding documentation, payroll information and other new hire paperwork is completed in a timely manner.
• Assists with disciplinary actions such as staff coaching, warnings, suspensions and terminations in conjunction with Human Resources.
• Oversees completion of other daily administrative tasks, including, payroll, petty cash, reservation requests, and guest complaints.
• Constantly evaluates managers and all service staff.
• Promotes teamwork within the restaurants, creating a positive work environment.
• Treats every customer, employee and vendor with respect and dignity.
• Performs other job-related activities as required or assigned by the Executive Team.
Qualifications:
• Multi-unit Directors/Managers with 4-5 years FOH Management experience in high volume
restaurant operations.
• Fine dining experience required.
• Hotel experience preferred.
• Experienced in opening restaurants.
• Experienced in different FOH roles.
• Strong financial skills and knowledge.
• Purchasing and inventory experience.
• Technology- Aloha, Micros, Schedulefly, Harri, Compeat or other inventory management system,
Avero, Microsoft Word and Excel, Open Table or Resy.
• Familiar with Human Resources topics and laws that govern the restaurant industry in New York.
• Dynamic, thorough and independent quick thinker with excellent problem-solving skills.
• Positive and outgoing team player.
• MUST HAVE OPEN AVAILABILTY- Able to work late nights, holidays, weekends and long days as
necessary.