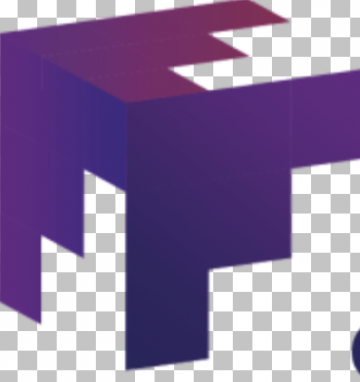 Sous Chef | Lebanese Cuisine
Washington, DC
Apply Now
Salary: $70000 – $75000
Overview:
The Sous Chef must supervise all phases of receiving, storing, preparing, producing, service, and
sanitation as directed by the Chef de Cuisine and/or Executive Chef. This role is expected to maintain
quality, product consistency, food and labor cost controls, and assist in managing line level employees.
The ideal candidate will assist in leading the BOH team with the production of food at all stations,
supporting line cooks when needed, as well as supporting senior BOH leadership including the Chef de
Cuisine in all aspects of cost control.
Essential Duties and Responsibilities:
• Responsible for maintaining the highest standards of food quality
• Supervise and direct food preparation and production
• Directing workers to ensure compliance with occupational, health, and safety standards
• Planning or participating in the planning of menus and utilization of food surpluses
• Reviewing menus, analyzing recipes, determining food, labor, and overhead costs
• Managing cooks and other kitchen personnel and coordinating their assignments
• Assures that all team members have all food items prepared to proper specifications in a timely
manner
• Maintain refrigerator and kitchen in clean, organized manner, with all food items labeled and
dated, to facilitate the high-volume production necessary to achieve company goals
• Collaborates with senior kitchen leadership to maintains an effective training program for all
employees so that all their time can be productive
• Keeps production of food at an adequate level, which does not result in excessive leftovers and
waste
• Assist in conducting monthly inventories
• Assist in ordering and receiving necessary food products and supplies
• Ensures daily that the kitchen is staffed appropriately, the kitchen is clean, inventory levels are
appropriate, and equipment is working properly
• Certify brand and company standards on equipment and work areas are maintained by
implementing a preventative maintenance program
Position Requirements:
• Advanced culinary skills including food preparation, flavor pairings and other cooking best
practices
• Keeping abreast of trends in the restaurant industry currently and moving forward
• Comfortable training, directing and supervising kitchen staff
• Strong interpersonal skills and problem-solving techniques; Professional, articulate, friendly, and
punctual.
• Must demonstrate leadership skills, be a team-player and work well with others
• Strong time management and organization skills
• Attention to detail and consistency with implementing standards.
• Strong understanding of food safety and Department of Health standards
• Must be able to stand for long periods of time, flexibility in availability
Other Duties:
Please note this job description is not designed to cover or contain a comprehensive listing of
activities, duties or responsibilities that are required of the team member for this job. Duties,
responsibilities, and activities may change at any time with or without notice.
Ideal Experience:
• 2+ years of supervisory experience in high-volume, multi-service environment required and/or
5+ years of culinary experience; Culinary diploma or equivalent in experience strongly preferred
• General understanding of Microsoft Office, Outlook, Teams
• Experience with Mediterranean or Middle Eastern cuisine a plus but not required
• Possess a DC Food Handler certification, preferred
• Must be familiar with inventory and costing software programs (i.e. ChefTec, Compeat).
• Positive attitude along with excellent communication and interpersonal skills
• Proven track record of dependability and a passion for hospitality and creating incredible guest
experience
As a member of our team, you can expect:
1. Competitive base salary plus participation in ilili bonus program
2. Medical, Dental and Vision benefits
3. Paid Time Off (PTO)
4. Commuter Benefits
5. Dining Benefits
6. Job Training and Professional Development
Compensation:
• Salary Range: $70K to $75K per annum
• FLSA Status: EXEMPT
• EOE