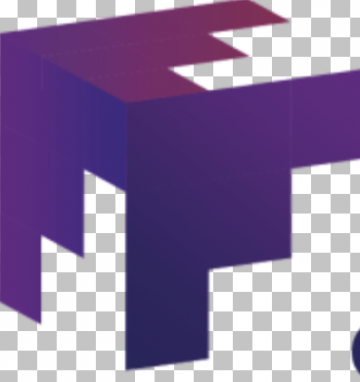 Quality Assurance Test Engineer
Chicago, Illinois
Apply Now
Quality Assurance Test Engineer
Is it true that you are searching for your next objective on your profession way in telecom? This position might be the following stage toward the achievement
What you will be doing as a Quality Assurance Test Engineer
Responsible for the DSDS development and engineering activities supporting 5G / LTE Wireless Handset technologies

Plays a key role in evaluating new technologies for 5G / CBRS and services prior to the integration and deployment into Charters network

Develop test procedures, provide testing status to management, debug software and hardware issues in a lab environment, and work with device vendors to track and resolve issues found during testing

Technologies he/she will be supporting include 5G, 4G/LTE and potentially Wi-Fi. Collaborate with RAN Network Architects and Product Development on business and technology requirements and assess vendor solutions to address the requirements

Create strategic test plans that ensure performance and stability of RAN Wireless products in Charters network ensuring the highest levels of customer and operational satisfaction

Execute UDP/TCP/PING protocol testing on 5GNR / NSA RAN network

Performing Call Processing and Software Upgrades, as well as troubleshooting any issues

Frequent travel required to unanticipated locations throughout the U.S.  
What you will bring to the table as a Quality Assurance Test Engineer
US Bachelor's degree or foreign equivalent degree in Computer Science, Electrical Engineering

Related field, plus five (5) years of experience as a Quality Assurance Test Engineer or related jobs

Must have: 5 years progressive experience in either LTE, WCDMA and/or GSM technologies

3 years of experience performing log analysis using QXDM, QPST, X-CAP, Wireshark, Anritsu, Spirent, R&S

3 years working with 3GPP or 3GPP2 standards (either 5g or 4G/LTE or previous technologies), understanding in protocol layers (RRC, PDCP, RLC, MAC, and PHY)
What you didn't know about us:
Competitive salary

Health, Dental and Vision Benefits

Short/Long Term Disability and Critical Care/Illness Protection

Life Insurance and Retirement Plans

Employee Assistance Program

With this position, you will get the opportunity to work with our game changing clients and further advance your already valuable experience in the telecom industry!
We are Connectors. We thrive on 'quality over quantity' and put in the work building strong relationships. We create connections, discover qualities, uncover skills, and place people with accuracy. We are your true partner!
We are Collaborators. You'll be working with a wholly-owned subsidiary of Kelly and part of the Kelly Telecom division. It allows us to be as nimble and fiercely competitive as a startup while having the backing of a multibillion dollar publicly traded company which has been in business for 75 years. With direct access to hiring managers, services don't stop at standard recruiting processes. We use our expertise to improve your application skills and provide ongoing career support.
We give 24/7 Support. We are in this together. We provide around the clock availability, competitive employee benefits, and continuously check-in to make sure things are going smoothly. Check out our Glassdoor page!
Kelly Telecom is an equal opportunity employer and will consider all applications without regard to race, genetic information, sex, age, color, religion, national origin, veteran status, disability, or any other characteristic protected by law. For more information click Equal Employment Opportunity is the law.
You should know: Your safety matters! Vaccination against COVID-19 may be a requirement for this job in compliance with current client and governmental policies. A recruiter will confirm and share more details with you during the interview process.
#JobsAtKellyTelecom
34150