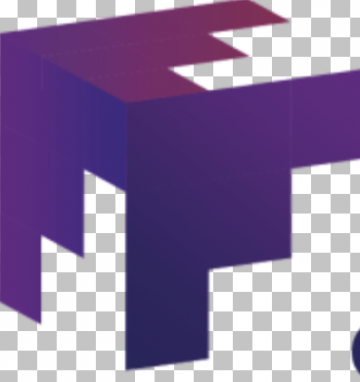 Certified Nursing Assistant (Nights)
Tulsa, Oklahoma
Apply Now
Certified Nursing Assistant
Night Shift 7:00 PM – 7:00 AM
Loyal Source is actively seeking a confident and qualified Certified Nursing Assistant to place into a 13-week inpatient LTAC position in Tulsa, OK. Under the general supervision of a Registered Nurse, the Nursing Assistant performs routine tasks in patient care, bedside nursing, and documentation of care provided.
JOB SPECIFIC COMPENTENCIES/DUTIES:
Follows all facility guidelines outlining standards of personal appearance, attendance and punctuality.
Based on the Competency Program established for indirect care providers, possesses the skills and competencies necessary to perform job function in accordance with population served criteria.
Demonstrate knowledge and proficiency of menu management system.
Prepare, assemble, deliver and retrieve patient menus/ menu selections according to prescribed diets.
Assist patients in completing menu selections compliant with prescribed diet. Offer alternative menu, as allowed on prescribed diet and in accordance with food allergies, food sensitivities, cultural, ethnic, and religious preferences.
Update and/or validate diet changes in the patient menu system with the most current diet order.
Update and/or validate menu and nourishment labeling is compliant with most current diet order.
Create, print and place menu labels as needed.
Communicates patient care and food service issues to the department.
Print and distribute reports, such as meal tallies, patient diet lists and nourishment lists.
Follow HIPAA and Joint Commission guidelines in accordance with organizational and departmental policies.
Perform clerical assignments in Food & Nutrition office including faxing, answering phones, filing, photocopying, etc. Maintains organization and efficiency of department office. Follows up with inquiries and requests in a timely and appropriate manner.
Maintain proper levels of office and menu supplies.
Attend in-services and other departmental related meetings.
Assists trayline, food service aides or catering as needed.
Performs other duties as requested.
SALARY:
Each location and client are unique; so are the pay packages associated with them.  We are happy to discuss, in detail, an exact pay package for this position including taxed and untaxed money, where applicable.
REQUIREMENTS:
Education: High School diploma or equivalent preferred
Previous hospital experience preferred
Certified Nursing Assistant (CNA)
BLS – American Heart Association (AHA)
Why 3000 full time Healthcare Professionals across the country choose Loyal Source? We have an answer:
– Very Aggressive Pay with the Option of Benefits
– Travel Reimbursement to anywhere in the country
– CEU and License Reimbursement
– 24/7 Customer Support
– Housing Per Diem
Loyal Source is an Orlando-based workforce solutions provider dedicated to delivering elite services worldwide. With a focus in government healthcare, technical and support services, engineering, and travel healthcare, Loyal Source provides exceptional custom solutions to both private enterprise and government agencies. For more information about Loyal Source, visit https://loyalsource.com/ and follow us on LinkedIn, Facebook &Twitter for open positions.
Loyal Source does not discriminate in employment on the basis of race, color, religion, sex (including pregnancy and gender identity), national origin, political affiliation, sexual orientation, marital status, disability, genetic information, age, membership in an employee organization, retaliation, parental status, military service, or other non-merit factor.
#LTAC
This contractor and subcontractor abides by the requirements of 41 CFR 60-1.4(a), 60-300.5(a) and 60-741.5(a). These regulations prohibit discrimination against qualified individuals based on their status as protected veterans or individuals with disabilities, and prohibit discrimination against all individuals based on their race, color, religion, sex, sexual orientation, gender identity or national origin. Moreover, these regulations require that covered prime contractors and subcontractors take affirmative action to employ and advance in employment individuals without regard to race, color, religion, sex, sexual orientation, gender identity, national origin, disability or veteran status.