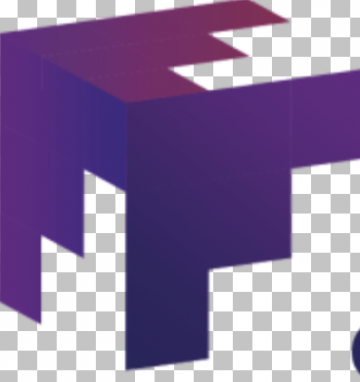 Speech Language Pathologist
Macon, Georgia
Apply Now
Speech Language Pathologist
Loyal Source is actively seeking a confident and qualified Speech Language Pathologist to place into a 13-week position in Macon, GA! The Speech Language Pathologist evaluates all assigned patients and develops, implements, and modifies treatment plan in accordance with the patient's need and physician direction.  
JOB DUTIES/COMPETENCIES:
Follows all hospital guidelines outlining standards of personal appearance, attendance and punctuality.
Based on the Competency Program established for direct care providers, possesses the skills and competencies necessary to perform job function in accordance with population served criteria.
Completes a comprehensive evaluation of assigned patients. Utilizes clinical reasoning to develop appropriate treatment plan and goals focused on progressing patients towards discharge within an established length of stay.
Collaborates with interdisciplinary team to address all barriers to discharge. This includes timely equipment trialing and ordering, completion of all patient and family training including issuing of a home exercise program, and planning for continuing services.
Demonstrates flexibility in all aspects of caseload management including accepting coverage, ensuring that the plan of care is communicated, implemented and progressed throughout the length of stay.
Effectively and efficiently manages individual, concurrent, and group treatment sessions based on patient care needs.
Completes medical record documentation in a clear, concise, accurate and timely manner, inclusive of daily documentation, goal writing, functional quality indicator assessment, letters of medical necessity, discharge documentation, and charge entry using approved formats in compliance with state, federal and intermediary guidelines and in accordance with the Hospital's policies and procedures.
Ensures care is provided under signed, valid physician orders and within insurance approval, as indicated and necessary for clinical care of the patient.
Participates in student program as assigned and appropriate, providing a positive learning environment for students with appropriate supervision, development of learning objectives and completion of student evaluations. 
Actively creates an individualized professional development plan with clinical management. Identifies and initiates own professional growth, actively pursuing professional development through continuing education, self study and involvement in professional activities and organizations. 
Applies learned information in order to meet the strategic objectives of the organization.
Actively participates in patient and professional advocacy efforts that may include lobbying activities, health fairs, community level events, professional memberships, fundraising/charitable activities.
Adheres to discipline specific State Practice Act and other regulatory agencies. Maintains professional licensure in good standing and completes all state mandated continuing education requirements. 
Performs in an ethical manner in accordance with discipline specific professional code of conduct.
Understands the organization's performance improvement methodology to improve quality of services provided by this position. 
Demonstrates awareness of organizational performance improvement initiatives and follows through with the action plans. Offers feedback through staff meetings, focus groups or direct supervisor in order to maximize performance improvement outcomes.
Performs other duties as requested.
SALARY:
Each location and client are unique; so are the pay packages associated with them.  We are happy to discuss, in detail, an exact pay package for this position including taxed and untaxed money, where applicable.
REQUIREMENTS: 
Active License
1+ year experience
Why 3000 full time Healthcare Professionals across the country choose Loyal Source? We have an answer:
– Very Aggressive Pay with the Option of Benefits
– Travel Reimbursement to anywhere in the country
– CEU and License Reimbursement
– 24/7 Customer Support
– Housing Per Diem
Loyal Source is an Orlando-based workforce solutions provider dedicated to delivering elite services worldwide. With a focus in government healthcare, technical and support services, engineering, and travel healthcare, Loyal Source provides exceptional custom solutions to both private enterprise and government agencies. For more information about Loyal Source, visit https://loyalsource.com/ and follow us on LinkedIn, Facebook &Twitter for open positions.
Loyal Source does not discriminate in employment on the basis of race, color, religion, sex (including pregnancy and gender identity), national origin, political affiliation, sexual orientation, marital status, disability, genetic information, age, membership in an employee organization, retaliation, parental status, military service, or other non-merit factor.
This contractor and subcontractor abides by the requirements of 41 CFR 60-1.4(a), 60-300.5(a) and 60-741.5(a). These regulations prohibit discrimination against qualified individuals based on their status as protected veterans or individuals with disabilities, and prohibit discrimination against all individuals based on their race, color, religion, sex, sexual orientation, gender identity or national origin. Moreover, these regulations require that covered prime contractors and subcontractors take affirmative action to employ and advance in employment individuals without regard to race, color, religion, sex, sexual orientation, gender identity, national origin, disability or veteran status.