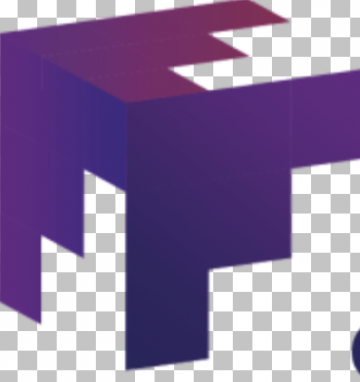 Case Manager
Gainesville, Florida
Apply Now
Case Manager
Loyal Source is actively in search of a motivated individual to place into a 8-week Case Manager position in Gainesville. FL. The Case Manager is responsible for utilization reviews, resource management, discharge planning, treatment plan management and financial management, while also completing medical record documentation.
JOB SPECIFIC DUITES/COMPETENCIES:
Follows all facility guidelines outlining standards of personal appearance, attendance and punctuality.
Identify the patient's problem or situation presently affecting the patient and/or families ability to adapt to or participate in their treatment plan.
Assist the patient and/or family in the utilization of all hospital resources to remove barriers to adjust to their healthcare situation.
Assists the patient and/or family to participate in the decision making of their individual plan of care and development of a safe discharge plan.
In collaboration with the interdisciplinary team, including the physician, the CM manages and directs a clinical plan of care to overcome barriers and assist the patient to achieve a safe and timely discharge to the next most appropriate lower level of care.
Interacts appropriately with patients according to age and level of understanding.
Refer patients and families to outside agencies for social problems unrelated to the health care situation as required by state regulation.
Informs DCM/CEO of all major conditions, subsequent changes, and emergency situations. Submits accurate and thorough work on time. Completes data collection and tabulation of statistical information as directed.
Follows correct company procedures when interacting with patients and families. Assures team and family conferences are conducted according to policy and procedure. Assures team conference reports are professional and appropriate in collaboration with clinical services.
Works cooperatively as a team member to identify and solve facility-wide needs and improve operations. Participates in scheduled meetings.
Assures medical necessity review criteria, as mandated by the QIO, is implemented for all admissions, and continued stays.
Assures thorough and timely completion of utilization review and non-Medicare utilization.
Identify barriers to reaching a solution to the problem or situation defined above.
Stresses Payor/Referral satisfaction. Effectively interacts with patients, families, and visitors to enhance guest relations. Represents the facility in all contacts with other health professionals and the general public in a manner which enhances the facility's reputation. Meets payor requirements by assuring all insurance certifications are timely. Assures payor/referral satisfaction with Case Management to promote repeat business. Assures team is notified immediately of payor requirements.
Maintains an up-to-date community resource system and assists patient and family in gaining knowledge of, and access to, appropriate services.
In collaboration with the Clinical Services Department, assures clinical documentation is in accordance with payor guidelines for reimbursement.
Works in collaboration with the clinical team and physicians to identify unnecessary appointments, tests, and procedures in accordance with the patient's plan of care.
Assures discharge planning evaluations are completed per policy and regulatory standards.
Maintains fiscal responsibilities by assuring appropriate levels of contract are being billed.
Completes Director of Case Manager reports/duties in their absence as instructed. Reviews insurance verification form to minimize risk.
Provides payor-friendly options to promote prompt payments while reducing facility's financial risks. Communicates any billing or payor concerns to CBO as needed. Assures thorough and timely completion of critical payor information in the MedHost commercial UR system. Submits accurate projections weekly of commercial to Corporate finance. Assures Billing and Reimbursement form is completed and signed if indicated. Reviews insurance verification form to minimize risk.
Assures all national and local contract requirements are identified and fulfilled.
Outlier Management: Demonstrates working knowledge, actively manages patients utilizing appropriate tools to optimize outcomes. Attends weekly meetings as indicated.
Document the plan of care and progress notes in the medical record as required by policy and state regulations.
Performs other duties as assigned.
SALARY:
Each location and client are unique; so are the pay packages associated with them.  We are happy to discuss, in detail, an exact pay package for this position including taxed and untaxed money, where applicable.
REQUIREMENTS:
RN/RT/SW PREFERRED

BA IN HC

KNOWLEDGE IN INDUSTRY

2YRS IN Case Management/DISCHARGE PLANNING IN ACCUTE CARE SETTING
Why 3000 full time Healthcare Professionals across the country choose Loyal Source? We have an answer:
– Very Aggressive Pay with the Option of Benefits
– Travel Reimbursement to anywhere in the country
– CEU and License Reimbursement
– 24/7 Customer Support
– Housing Per Diem
Loyal Source is an Orlando-based workforce solutions provider dedicated to delivering elite services worldwide. With a focus in government healthcare, technical and support services, engineering, and travel healthcare, Loyal Source provides exceptional custom solutions to both private enterprise and government agencies. For more information about Loyal Source, visit https://loyalsource.com/ and follow us on LinkedIn, Facebook &Twitter for open positions.
Loyal Source does not discriminate in employment on the basis of race, color, religion, sex (including pregnancy and gender identity), national origin, political affiliation, sexual orientation, marital status, disability, genetic information, age, membership in an employee organization, retaliation, parental status, military service, or other non-merit factor.
#LTAC
This contractor and subcontractor abides by the requirements of 41 CFR 60-1.4(a), 60-300.5(a) and 60-741.5(a). These regulations prohibit discrimination against qualified individuals based on their status as protected veterans or individuals with disabilities, and prohibit discrimination against all individuals based on their race, color, religion, sex, sexual orientation, gender identity or national origin. Moreover, these regulations require that covered prime contractors and subcontractors take affirmative action to employ and advance in employment individuals without regard to race, color, religion, sex, sexual orientation, gender identity, national origin, disability or veteran status.