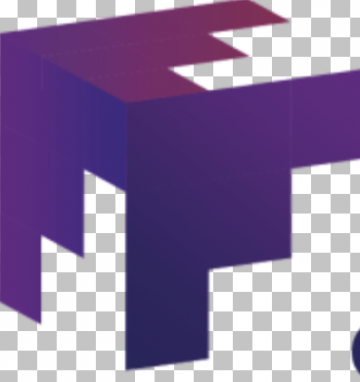 Registered Nurse (RN) – Operating Room
NA, NA
Apply Now
Registered Nurse (RN) Operating Room
Day Shift 6:30 AM – 3:15 PM; Weekdays, EOW, Holidays
Loyal Source is actively seeking a motivated Registered Nurse to place into a 13-week Operating Room position currently open in Gretna, LA.
REQUIREMENTS:
Education 
Required – Associate degree.
Preferred – Bachelor of Science in Nursing.
Work Experience
2 years experience required in specialty
Certifications
Required – Current RN License in the state of practice.
Basic Life Support (BLS) certification from the American Heart Association must be obtained prior to commencing work.
Advanced Cardiac Life Support (ACLS) certification from the American Heart Association must be obtained prior to commencing work.
Preferred – Certification in clinical specialty area
Knowledge Skills and Abilities (KSAs)
Must have computer skills and dexterity required for data entry and retrieval of information.
Effective verbal and written communication skills and the ability to present information clearly and professionally
Must be proficient with Windows-style applications, various software packages specific to role and keyboard
Strong interpersonal skills
Good organizational skills
Good time management skills and self-directed 
Demonstrates good judgement 
Job Duties
Effectively uses the Nursing Process in the delivery of patient care.
Assesses learning needs and implement teaching strategies appropriate for the diverse needs of the patient, family and other groups or disciplines.
Communicates, delegates and manages nursing team resources (human and fiscal) properly and serves as a leader and partner on the Interdisciplinary Team.
Utilizes data, information and knowledge to evaluate and promote change in order to achieve optimal outcomes.
Embraces concepts and behaviors that enhance customer satisfaction and employee morale and improvement in the profession of nursing.
Adapts behavior to the specific patient population, including but not limited to: respect for privacy, method of introduction to the patient, adapting explanation of services or procedures to be performed, requesting permissions and communication style.
Other related duties as required. 
Why 3000 full time Healthcare Professionals across the country choose Loyal Source? We have an answer:
– Very Aggressive Pay with the Option of Benefits
– Travel Reimbursement to anywhere in the country
– CEU and License Reimbursement
– 24/7 Customer Support
– Housing Per Diem
Loyal Source is an Orlando-based workforce solutions provider dedicated to delivering elite services worldwide. With a focus in government healthcare, technical and support services, engineering, and travel healthcare, Loyal Source provides exceptional custom solutions to both private enterprise and government agencies. For more information about Loyal Source, visit https://loyalsource.com/ and follow us on LinkedIn, Facebook &Twitter for open positions.
Loyal Source does not discriminate in employment on the basis of race, color, religion, sex (including pregnancy and gender identity), national origin, political affiliation, sexual orientation, marital status, disability, genetic information, age, membership in an employee organization, retaliation, parental status, military service, or other non-merit factor.
This contractor and subcontractor abides by the requirements of 41 CFR 60-1.4(a), 60-300.5(a) and 60-741.5(a). These regulations prohibit discrimination against qualified individuals based on their status as protected veterans or individuals with disabilities, and prohibit discrimination against all individuals based on their race, color, religion, sex, sexual orientation, gender identity or national origin. Moreover, these regulations require that covered prime contractors and subcontractors take affirmative action to employ and advance in employment individuals without regard to race, color, religion, sex, sexual orientation, gender identity, national origin, disability or veteran status.