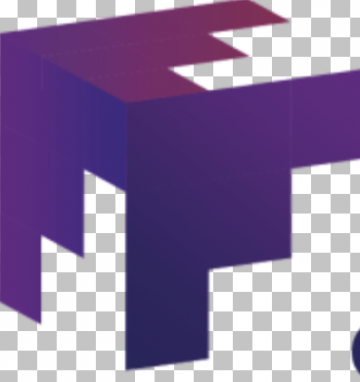 Occupational Therapist Assistant
Detroit, Michigan
Apply Now
Occupational Therapist Assistant
Day Shift 8 Hours – 5 Days a week
Loyal Source is actively in search of a motivated Occupational Therapist Assistant to place into a Inpatient exp. position now hiring in Detroit, MI. Under the supervision of the OT and in accordance with state practice guidelines, the OTA provides services including assisting with patient assessment, treating patients, delivering home programs, patient and family instruction.
Duties and Functions:
Conducts Individual patient therapy regimens under the supervision of an Occupational Therapist (OT).                                                     

Monitors patient's response to treatment and modifies treatment during sessions as indicated in collaboration with an OT.                            

Participates in the team process, consults, and collaborates with team members and staff. 

Completes appropriate documentation according to department policies and procedures. Ensures documentation of progress notes and daily notes are completed within the given timeframe.

Participates in departmental, hospital, and community continuing education seminars and in-services.

Displays a "customer service" attitude toward patients, visitors, and other staff members always.

Abides by all safety, infection control, and other guidelines as required.

Follows guidelines for treating patients in isolation.

Promotes an ethic of continuous quality improvement in all matters associated with the position and shall specifically document quality improvement implementation.

Appropriately evaluates patients. Evaluates areas appropriate for OTA as specified by AOTA role delineation. Addresses and completes all areas jointly with OT.                                              

"Performs appropriate treatment procedures. Collaborates with OTR and other team members to continue advanced treatment program. Utilizes appropriate treatment techniques based on the treatment plan and long-term goals as established by the OTR. Communicates with patient/family members at their level of understanding. Completes proper coverage information for scheduled absences. Utilizes treatment modalities safely and appropriately with adequate training."                   

Maintains flexibility in scheduling patients and is cooperative in resolving conflicts. Follows patient schedule and communicates changes in advance to staff and patient.                                               

Shows respect for the importance of conferences. Attends team conferences as appropriate. Provides pertinent information and collaborates with team members in an appropriate manner. Follows through with suggestions and tasks decided at team conferences.

Follows appropriate discharge planning policies. Ensures equipment is issued or recommended to patient/family member and documented as appropriate. Discusses discharge plans at team conferences, with patient, and/or family, and at family conferences.

Performs other duties as assigned. Follows all facility guidelines outlining standards of personal appearance, attendance, and punctuality.

Based on the Competency Program established for indirect care providers, possesses the skills and competencies necessary to perform job function in accordance with population served criteria.

Follow HIPAA and Joint Commission guidelines in accordance with organizational and departmental policies.

Attend in-services and other departmental related meetings.

Performs other duties as requested.
SALARY:
Each location and client are unique; so are the pay packages associated with them.  We are happy to discuss, in detail, an exact pay package for this position including taxed and untaxed money, where applicable.
REQUIREMENTS:
Education: High School diploma or equivalent preferred

Previous hospital experience preferred

Certified Nursing Assistant (CNA)

BLS – American Heart Association (AHA)
Why 3000 full time Healthcare Professionals across the country choose Loyal Source? We have an answer:
– Very Aggressive Pay with the Option of Benefits
– Travel Reimbursement to anywhere in the country
– CEU and License Reimbursement
– 24/7 Customer Support
– Housing Per Diem
Loyal Source is an Orlando-based workforce solutions provider dedicated to delivering elite services worldwide. With a focus in government healthcare, technical and support services, engineering, and travel healthcare, Loyal Source provides exceptional custom solutions to both private enterprise and government agencies.
For more information about Loyal Source, visit https://loyalsource.com/ and follow us on LinkedIn, Facebook &Twitter for open positions.
Loyal Source does not discriminate in employment on the basis of race, color, religion, sex (including pregnancy and gender identity), national origin, political affiliation, sexual orientation, marital status, disability, genetic information, age, membership in an employee organization, retaliation, parental status, military service, or other non-merit factor.
#LTAC
This contractor and subcontractor abides by the requirements of 41 CFR 60-1.4(a), 60-300.5(a) and 60-741.5(a). These regulations prohibit discrimination against qualified individuals based on their status as protected veterans or individuals with disabilities, and prohibit discrimination against all individuals based on their race, color, religion, sex, sexual orientation, gender identity or national origin. Moreover, these regulations require that covered prime contractors and subcontractors take affirmative action to employ and advance in employment individuals without regard to race, color, religion, sex, sexual orientation, gender identity, national origin, disability or veteran status.