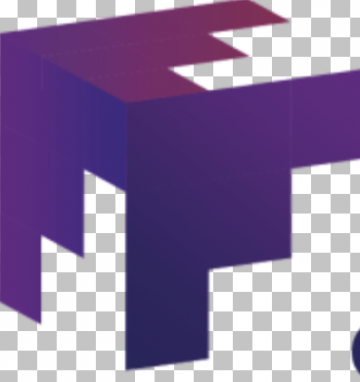 PRN Registered Nurse (RN) – LTAC
Cleveland, Ohio
Apply Now
PRN Registered Nurse (RN) Critical Illness Recovery
Loyal Source is in need of confident and qualified Registered Nurses to place into a 8-13 week PRN Critical Illness Recovery position in Cleveland, OH. The REGISTERED NURSE (RN) maintains the delivery of quality care by assuring the nursing care plan is followed. The RN supervises Licensed Practical Nurses, Certified Nursing Assistants, and orientees.
JOB-SPECIFIC DUTIES/COMPETENCIES:
Performs a nursing assessment on all patients within 8 hours of admission. The data collected forms the basis of an individualized plan of care. Identifies teaching needs and goals related to the diagnosis of each patient from the nursing admission assessment and by collaborating with patient/family and the Interdisciplinary team.
Provides patient information and status in a timely manner for the Initial Team Conference and for Re-evaluation Team Conferences on a weekly basis. Responsible and accountable for accurate, succinct and timely documentation of all assessments, interventions and patient's response in the medical record in accordance with policy.
Participates in the patient rehabilitation program on an assigned unit. Is responsible and accountable for direct patient care by utilizing the nursing process of assessing, planning, implementing and evaluating patient care with a priority on the education of the patient/family/significant other based on the health care needs identified. Uses a positive and encouraging approach to achieve patient goals and quality outcomes.
Initiates discharge planning on all patients from the day of admission. Initiates patient teaching in anticipation of the discharge date.
Communicates all pertinent information regarding changes in patient's status from one care provider to another, to support continuity of care and patient safety. This includes the attending physician and the Charge Nurse. Seeks consultation from more senior nursing staff in support of complex clinical decision-making.
Provides direction, training and supervision of ancillary nursing personnel by utilizing problem solving techniques in decision making, organizing, setting priorities and using time effectively. Delegates appropriately.
Provides for and assures personal and environmental safety in accordance with hospital and nursing policies and procedures.
Positively contributes to the functioning of the unit by providing calm direction and reassurance to ancillary staff, other departments, patients and families. Participates in team building activities on the unit to create a positive and efficient work environment.
Maintains communication with manager and senior nursing staff related to service needs such as necessary supplies, equipment (including repairs) and clinical training in order to effectively complete assigned duties. Provides care in a cost effective manner while promoting quality patient outcomes, monitors supplies and charges.
Assumes charge responsibility following orientation period as requested.
Identifies and initiates own professional growth, actively pursuing professional development through continuing education and self study.
Prioritizes activities and plans for effective use of time and staff in meeting patient needs.
Performs other duties as requested.
SALARY:
Each location and client are unique; so are the pay packages associated with them.  We are happy to discuss, in detail, an exact pay package for this position including taxed and untaxed money, where applicable.
REQUIREMENTS:
Active Nursing License
1+ year experience and confidence with the following:

ICU / CCU / LTAC /Med Surg
Ventilators
Tracheotomy
Central Lines
Multiple/Critical Drips

Must have BLS (AHA only)
Must have ACLS (AHA only)
Why 3000 full time Healthcare Professionals across the country choose Loyal Source? We have an answer:
– Very Aggressive Pay with the Option of Benefits
– Travel Reimbursement to anywhere in the country
– CEU and License Reimbursement
– 24/7 Customer Support
– Housing Per Diem
Loyal Source is an Orlando-based workforce solutions provider dedicated to delivering elite services worldwide. With a focus in government healthcare, technical and support services, engineering, and travel healthcare, Loyal Source provides exceptional custom solutions to both private enterprise and government agencies. For more information about Loyal Source, visit https://loyalsource.com/ and follow us on LinkedIn, Facebook &Twitter for open positions.
Loyal Source does not discriminate in employment on the basis of race, color, religion, sex (including pregnancy and gender identity), national origin, political affiliation, sexual orientation, marital status, disability, genetic information, age, membership in an employee organization, retaliation, parental status, military service, or other non-merit factor.
#LTAC
This contractor and subcontractor abides by the requirements of 41 CFR 60-1.4(a), 60-300.5(a) and 60-741.5(a). These regulations prohibit discrimination against qualified individuals based on their status as protected veterans or individuals with disabilities, and prohibit discrimination against all individuals based on their race, color, religion, sex, sexual orientation, gender identity or national origin. Moreover, these regulations require that covered prime contractors and subcontractors take affirmative action to employ and advance in employment individuals without regard to race, color, religion, sex, sexual orientation, gender identity, national origin, disability or veteran status.