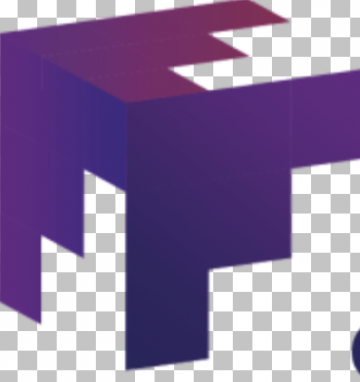 Registered Respiratory Therapist (Nights)
Akron, Ohio
Apply Now
Registered Respiratory Therapist
Night Shift 7:00 PM – 7:00 AM
Loyal Source is actively seeking a motivated Respiratory Therapist to place into a 4-week night shift position currently open in Akron, OH.
JOB-SPECIFIC DUTIES/COMPETENCIES
The Respiratory Therapist provides quality patient care, providing intensive respiratory care and patient transport into and out of the facility as medically prescribed, within the scope of professional license and with minimal supervision.  Evaluates patient and recommends a treatment plan.
Explains purpose and procedure of treatments, tests, and equipment to the patients, and provides necessary education upon discharging to home.
Conducts physician prescribed treatments of a routine nature operating various ventilatory equipment, both invasive and non-invasive, various oxygen and aerosol devices, and various nebulizer devices in order to administer prescribed medications, humidification, ventilation and oxygenation to the patient.
Performs chest physiotherapy by operating various equipment to promote secretion clearance.
Performs suctioning of the patient by various methods (oropharyngeal, nasal and tracheal).
Performs oximetry and capnography monitoring according to policy.
Performs routine review of patient's chest x-rays to determine need for further evaluation.
Performs 12-Lead EKG and basic arrhythmia recognition.
Performs pulmonary function studies according to policy (i.e. NIF, VC etc.)
Assists with procedures relating to respiratory care according to policy (i.e. Bronchoscopy, Perc Trachs, Chest Tube placement, etc.).
Performs adequate drainage of chest via PleurX catheter or similar device where applicable.
Performs tracheostomy care according to policy, including insertion and removal of tracheostomy tubes (emergent and non-emergent).
Performs arterial puncture according to policy and is able to determine efficiency of ventilation, as well as monitoring, recording and reporting of test results.
For hospitals with moderate complexity labs: Follows all policies and procedures related to laboratory testing including: specimen handling, use of equipment, documentation and reporting of results, quality controls and maintenance to include: Pre-analytic, Analytic, and Post-analytic phases of testing.
Performs cardiopulmonary resuscitation according to BLS and ACLS guidelines.
Performs insertion and removal of endotracheal tubes via free hand technique and/or video laryngoscope system.
Performs set-up & self-test on all ventilatory equipment as required and operates, maintains and monitors mechanical ventilation on various types of equipment.
Assists in facilitating preventative maintenance and repair of equipment as needed.
Records all pertinent information of treatments, and patient response to treatments on respiratory care records and patient chart (including pre and post-assessment according to policy).
Communicates with attending and pulmonary physician's concerning the efficiency of therapy administered to the patient.
Reports all necessary information in hands-off communication during walking rounds for shift-to-shift.
Maintains accurate respiratory therapy charging, including data entry, verification and correction of errors.
Performs other duties as assigned.
SALARY: 
Each location and client are unique; so are the pay packages associated with them.  We are happy to discuss, in detail, an exact pay package for this position including taxed and untaxed money, where applicable.
REQUIREMENTS: 
Graduate of a respiratory care program 
Current licensure to practice as a Respiratory Therapist in the state
Current BLS
ACLS to be obtained within 6 months of hire
Critical Care experience in a hospital setting is a plus! 
Positive, caring and customer-service-oriented attitude 
Why 3000 full time Healthcare Professionals across the country choose Loyal Source? We have an answer:
– Very Aggressive Pay with the Option of Benefits
– Travel Reimbursement to anywhere in the country
– CEU and License Reimbursement
– 24/7 Customer Support
– Housing Per Diem
Loyal Source is an Orlando-based workforce solutions provider dedicated to delivering elite services worldwide. With a focus in government healthcare, technical and support services, engineering, and travel healthcare, Loyal Source provides exceptional custom solutions to both private enterprise and government agencies. For more information about Loyal Source, visit https://loyalsource.com/ and follow us on LinkedIn, Facebook &Twitter for open positions.
Loyal Source does not discriminate in employment on the basis of race, color, religion, sex (including pregnancy and gender identity), national origin, political affiliation, sexual orientation, marital status, disability, genetic information, age, membership in an employee organization, retaliation, parental status, military service, or other non-merit factor.
#LTAC
This contractor and subcontractor abides by the requirements of 41 CFR 60-1.4(a), 60-300.5(a) and 60-741.5(a). These regulations prohibit discrimination against qualified individuals based on their status as protected veterans or individuals with disabilities, and prohibit discrimination against all individuals based on their race, color, religion, sex, sexual orientation, gender identity or national origin. Moreover, these regulations require that covered prime contractors and subcontractors take affirmative action to employ and advance in employment individuals without regard to race, color, religion, sex, sexual orientation, gender identity, national origin, disability or veteran status.