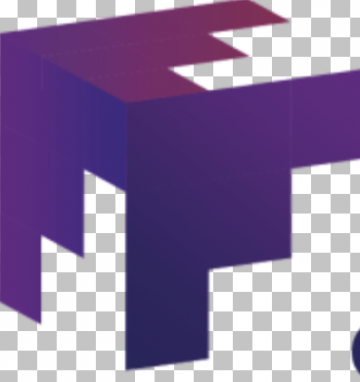 Project Manager
Merritt Island, Florida
Apply Now
Purpose and Scope 
Provide Project Management and Engineering support on a variety of engineering assignments associated with industrial base operations and maintenance of facilities infrastructure. Assignments range from supporting team members on requirements development thru design, and implementation. Support project proposal development and implementation. Projects range in multi-discipline complexity. Provides support to ROM (Rough Order of Magnitude) estimates for projects, as well as risk assessments to support proper project prioritization. Assume ownership on all assignments given.  
Job Duties and Essential Responsibilities      
• Perform Project Management, and Project Engineering activities in support of multi-discipline projects under minimal supervision. 
Assume personal ownership on all assignments given and ensure assigned projects are completed on time, and within approved scope and budget. 
• Coordinate design efforts for designs completed internally, as well as designs supported by A/E firms. 
• Manage projects from requirements development, through design approval, contract award, and construction completion. 
• Understand the life cycle of each assignment and pro-actively plan for the success of each interim stage of each assignment. 
• Actively participate in technical design reviews, and requirements validation.  
• Support a range of design development, analysis or review tasks.   
• Assist in generation of specifications and engineering data. 
• Prepare Task Plan proposals and other reports and correspondence. 
• Update a Project Management database (Celoxis) weekly to maintain project status, cost and schedule expectations. 
• Develop, maintain and produce documentation in support ROM and Task Plan efforts. 
• Interface with customers in design reviews and technical working group meetings to comply with requirements and specifications. 
• Verify and comply with engineering documentation standards and test procedures. 
• Support and lead integration of project resources and scheduling.  
• Ability to work in a fast-paced environment handling multiple tasks at a given time and rapidly adapting to changing priorities and schedules while maintaining project deliverables. 
• Establish and maintain exceptional client relationships via effective communication, time management, responsiveness, and reliability.
Education and Experience Requirements
• Bachelors of Science degree in Engineering, Construction Management, or related field and at least 10 years of job-related experience or equivalent. 
• Experience in Project Management / Engineering with infrastructure related focus.  
• Good communications and analytical skills.
• Working knowledge of computer systems and integrated software application programs.
Preferred Qualifications:
• Experience with MS Excel, Word, Project, Visio, and PowerPoint.
• May require some limited travel.
• May require the ability to pass and maintain a Security Clearance.
Other Requirements:
• Must be able to obtain and maintain required Government clearances/badges as required by program and position.
• Must have the ability to communicate in English, both verbal and written in an effective manner.
• Must have and maintain a valid driver's license.
About Loyal Source
Loyal Source is an Orlando-based workforce solutions provider dedicated to delivering elite services worldwide, with a focus in government healthcare, technical and support services, engineering, and travel healthcare. Loyal Source provides exceptional custom solutions to both private enterprise and government agencies. Loyal Source is a military friendly employer and proud partner of the Military Spouse Employment Partnership program.
For more information go to our website www.loyalsource.com and follow us on LinkedIn, Facebook & Twitter for other positions currently open.
Loyal Source does not discriminate in employment based on race, color, religion, sex (including pregnancy and gender identity), national origin, political affiliation, sexual orientation, marital status, disability, genetic information, age, membership in an employee organization, retaliation, parental status, military service, or other non-merit factors.
This contractor and subcontractor abides by the requirements of 41 CFR 60-1.4(a), 60-300.5(a) and 60-741.5(a). These regulations prohibit discrimination against qualified individuals based on their status as protected veterans or individuals with disabilities, and prohibit discrimination against all individuals based on their race, color, religion, sex, sexual orientation, gender identity or national origin. Moreover, these regulations require that covered prime contractors and subcontractors take affirmative action to employ and advance in employment individuals without regard to race, color, religion, sex, sexual orientation, gender identity, national origin, disability or veteran status.