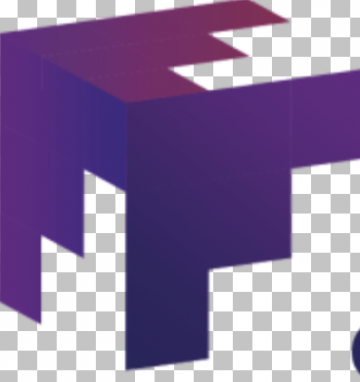 Conflicts Attorney
New York, NY
Apply Now
Conflicts Attorney New York NY
JOB ID: 16179
Tasks, Duties & Responsibilities:

• Substantively review and analyze conflicts of interest ("COI") reports generated by the Conflicts Analyst(s) within Upfront (a conflicts of interest management system/platform in the Fulcrum GT™ business management system) pertaining/annexed to new client/matter submissions or with respect to those generated as part of preliminary conflicts checks by either the Conflicts Analyst(s) or the Word Processing department.

• Identify potentially conflicting engagements within COI reports attached to electronic submissions in Upfront, assist requesting attorneys/partners in addressing and resolving any such technical and/or business conflicts and ultimately sign off on/approve these submissions on conflicts in Upfront.

• Draft, if necessary, synopses outlining the potential conflicts and/or client-relations issues associated with preliminary conflicts checks and either follow up with affected partners to assist in resolving the flagged issues or otherwise advise the requesting attorneys as to which affected lawyers/partners they need to contact to sort out these potential conflicts.

• Review new business intake forms and, in particular, flag and resolve any conflicts-related errors/omissions, including, but not limited to, missing party information, misclassified party roles/relationships, missing documentation (e.g. engagement letters, waivers, associated/corresponding preliminary checks etc.) and incomplete matter names/matter descriptions.

• Review client name change requests, reopening of closed matter requests and other electronic submissions that may require substantive review and clearance of conflicts.

• Draft waivers and/or screens, as needed, to address and cure technical conflicts and/or ensure compliance with informational wall/restriction to file access requirements.

• Perform corporate family tree research (via internal electronic corporate research tools such as D&B and LexisNexis and/or publicly available print or online information/resources) as is necessary to analyze and clear any potential conflicts associated with organizational clients and/or adverse entities.

• Research various other print and online resources to help identify and resolve potential conflicts.

• Assist in reviewing and analyzing lateral hire questionnaires (relating to partner, counsel associate and/or non-lawyer candidates), including corresponding COI reports on the conflict and adverse party information related to the candidate's prior, portable or prospective engagements, and identifying and clearing all potential conflicts (including with waivers and/or screens as may be appropriate) associated therewith prior to the onboarding of lateral candidates.

• Substantively review and analyze flagged issues/hits within due diligence reports (on new clients) generated by the Conflicts Analyst(s) via World Check and Clear and opine on whether any of the flagged hits are disqualifying with regard to the proposed new client engagements.

• Draft, upon request, engagement letters and review engagement letters attached to electronic submissions to ensure that they track with and do not otherwise materially deviate from our standard form of engagement letters (and, if so, flag and escalate such issues for further review by the Conflicts Counsel and/or General Counsel).

• Assist the General Counsel, Chief Operating Officer ("COO") and/or Conflicts Counsel, on an as requested basis, with the review and analysis of various client engagement terms as found in Outside Counsel Guidelines/Policies, Master Service Agreements, RFPs and the like.

• Work closely with the Conflicts Counsel and General Counsel to field lawyer questions and address nuanced issues that relate to legal conflicts, ethics and professional responsibility.

• Keep abreast of laws/rules and/or caselaw pertaining to conflicts of interest with respect to each jurisdiction in which the Firm maintains offices, namely NY and DC.

• Document, track and keep a record of all assigned/claimed and subsequently cleared/approved conflicts clearance projects/matters and create a record of clearance protocols applicable to repeat engagements of the same type.

• Track and document the receipt of all executed engagement letters, advance waivers and outside counsel policies/guidelines on an as needed and requested basis.

• Help educate staff and requesting lawyers on the conflict clearance and new business intake processes generally and with respect to specific submissions as well as recommend ways to streamline these processes and/or otherwise actively participate in group discussions pertaining to exploring ways to effectuate same.

• Perform other miscellaneous conflicts-related tasks as may be assigned by the Conflicts Counsel, COO and/or General Counsel.
Qualifications/Requirements:

• A 4-year degree from an accredited college or university and a Juris Doctor or equivalent.

• Admission to and an active member in good standing with the NY Bar.

• A minimum of 3 years of conflicts resolution/legal ethics experience gained as a Conflicts Attorney, preferably with another comparable sophisticated mid-size or large law firm.

• Working knowledge of the rules of professional responsibility/conduct and, specifically, the NY Rules of Professional Conduct and ABA Model Rules of Professional Conduct.

• Experience with automated/electronic conflicts of interest management/checking systems (e.g. Upfront, Intapp, E-Valuate etc.) as typically employed by sophisticated law firms with risk/compliance/conflicts departments.

• Experience with Upfront (a conflicts of interest management system/platform in the Fulcrum GT™ business management system) is preferred, but not required.

• Experience with conducting corporate family tree research via Internet and print sources as well as through various online company research outlets/tools, including, but not limited to Dun & Bradstreet/D&B Hoovers, Thomson One, Bloomberg Business, etc. is preferred.

• Experience with researching and gathering corporate affiliation/parent-subsidiary information through public filings such as annual reports and proxy statements as may be found on Company websites and on the SEC, OTC Markets and the various stock exchange sites is preferred.

• Proficiency in Outlook and MS Office Suite products.

• Ability to employ the utmost care and use discretion when handling, accessing or otherwise being privy to sensitive and confidential client information.

• Strong interpersonal and verbal communication skills as well as the ability to interact with and form a professional rapport and good working relationships with not only the members of the Conflicts team (including the Conflicts Counsel, General Counsel, COO and Conflicts Analyst(s)) but also with employees at all levels of the Firm (especially Firm attorneys and their support staff).

• Strong written skills to effectively communicate with Firm attorneys and their assistants and various Firm departments via email communication.

• Strong computer, research, analytical and proofreading skills.

• Strong organizational and time management skills and exceptional attention to detail.

• Ability to prioritize, multi-task and work in a fast-paced environment.

• Ability to work expeditiously under pressure, meet tight deadlines and be consistently client focused.

• Ability and willingness to work in a team-oriented culture/environment.

• Ability to employ independent and sound judgement to successfully accomplish assigned projects.

• Willingness to work outside of normal business hours when asked to do so or when the needs of the Conflicts department may necessitate same is highly preferred.
For immediate consideration of this role please send your resume to Kashona Davis [email protected]