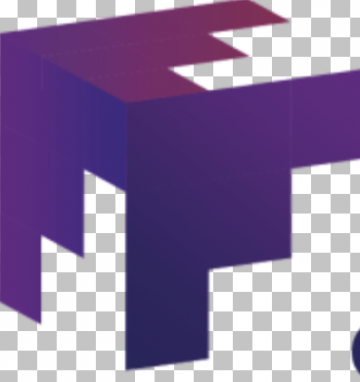 Onsite IT Technician
charlotte, North Carolina
Apply Now
Job Title: Onsite IT Technician
Location: Charlotte, North Carolina
Job-Type: 3 month contract to hire
Employment Eligibility: Gravity cannot transfer nor sponsor a work visa for this position. Applicants must be eligible to work in the U.S. for any employer directly (we are not open to contract or "corp to corp" agreements).
Overview
The Onsite IT Technician provides Associates technical support for all computers, tablets, mobile devices, network systems, and other communications equipment. This role provides timely and courteous support for technical issues relating to the use and operation of hardware and software. The incumbent coordinates and supports the division office, remote sites, Welcome Home Centers, construction trailers, and customer care offices. The Onsite IT Technician works closely with other members of the Technology Department internally and with third-party vendors in providing sound customer service to the Lennar team.
Responsibilities
Principal Duties and Responsibilities:
Troubleshoots and resolves computer workstation issues, both software and hardware related.

Enacts manufacturer's warranties for equipment repair.

Maintains and updates Service Now tickets daily. Updates ticket status, provides accurate, scientific, and reproducible written details on ticket resolution.

Helps different Division prepare and coordinate project plans for installation of technology equipment in Welcome Home Centers and construction trailers.

Resolve printer and copier issues across the division.

Arranges and coordinates technical support for meetings and events, including video conferencing, and traditional audio/visual needs.

Maintains, upgrades, installs, replaces hardware, and software as required.

Reports instances of server downtime, LAN/WAN connectivity issues immediately to manager and helpdesk team.

Performs basic troubleshooting on LAN/WAN connectivity under the direction and guidance of telecommunications or network team.

Provides weekly status report to the Onsite IT manager summarizing highlights of weekly activities and outstanding issues.

Monitors and assists with coordinating the activities of third-party support contractors.

Perform other duties as assigned by Onsite IT Manager.

Ability to provide guidance, advice, feedback, and support technicians within the organization.

Local commute within 2-hour radius of Division office and occasional travel (up to 25%) to remote offices within the United States.  

Other job duties as assigned.

C1
Qualifications
Technical Skills:
Demonstrates an understanding of technology standards used in an area of responsibility with minimal supervision.

Ability to perform complex requests (structured work assignments) to install or configure systems.

Solves a range of straightforward problems, analyzes possible solutions using standard procedures, and receives a moderate level of guidance and direction.

Recognizes how changes may impact the business and other functions within IT and understands how change management is achieved within their assigned area.

Recognizes when and to whom issues should be escalated within assigned area.

Begins to demonstrate an understanding of IT strategies and their relationship to their assigned area.

Acts as a resource for colleagues with less experience.
Additional Skills:
Maintains effective working relationships, supporting company leadership and team.

Ability to embrace change.

Influence trust in others and works with integrity and ethically upholds organizational values.

Sensitive and responsive to internal and external needs. maintains a positive attitude and is willing to seek solutions.

Creative and innovative approach to problem-solving.

Maintains a supportive and collaborative teamwork environment.

Understands the company's philosophy on diversity in the workplace. 
Education and Experience Requirements:
High school diploma

Minimum 3-5 years or more of relevant experience

CompTIA A+ or equivalent IT certifications preferred.
Physical Requirements:
This is a position which requires the Onsite IT technician to frequent walking, standing, climbing of stairs in/around homes, and properties. The Onsite IT technician must also have the ability to operate computer equipment, speak, hear, bend, stoop, reach, lift, move, and carry up to 50 lbs. Finger dexterity is necessary.
This description outlines the basic responsibilities and requirements for the position noted. This is not a comprehensive listing of all job duties of the Associates. Duties, responsibilities, and activities may change at any time with or without notice