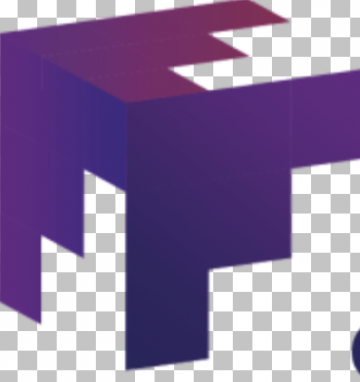 Event Planner
Weston, Florida
Apply Now
Job Title: Event Planner
Location: Lowell, MA (Onsite Tu, Wed, Thu)
Job-Type: Contract 
Referral Fee: $200/month
Employment Eligibility: Gravity cannot transfer nor sponsor a work visa for this position. Applicants must be eligible to work in the U.S. for any employer directly (we are not open to contract or "corp to corp" agreements).
Position Overview:
Our client is looking for an enthusiastic Event Planner to help manage domestic and international events from start to finish. In this role, you will be partnering with internal and external resources to ensure our client has a successful on-site presence.  
Our client is a leading technology company that builds and sells a Software as a Service cloud based Human Capital Management Solution which provides HR, payroll, and workforce management solutions. They have a "People First" culture and have been ranked as the #8 in Fortune Magazine's "Top 100 Companies to work For" and the #1 Software company to work for by Great Places to Work.
Job Requirements:
Work independently with minimal guidance and direction from the Manager, Events.  

Serve as a primary planner for domestic and international events for 100 to 250 attendees, managing various aspects of these events from start to finish- this could include, but not limited to:  

Serve as main point of contact between primary event contact and other internal teams involved in planning the events 
Conduct pre- and post-event meetings as required to review/communicate group needs and feedback.  

Work with internal teams (i.e. creative, sales, etc.) and external partners (AV, DMC's, etc.) to plan and execute various pre-event, onsite, and post-event logistics 

Manage event budgets to maximize savings that align with event goals.  Maintain event-specific budget and reconcile all transactions accordingly  

Manage aspects of food and beverage, audio-visual, wired/wireless connectivity, and all other logistics necessary for a successful meeting  

Create and manage attendee list, registration, and hotel rooming lists  
Manage group room blocks and meeting spaces  

Manage the entire creative process from start to finish  

Responsible for coordinating all event related communications 

Collaboration with multiple team members, as all pieces of the meeting will touch upon each other 

Manage relationships with external event vendors – including contracts and invoices 

Identify operational challenges associated with an event and liaison with the main group contact and production team to develop solutions. 

Interact with other teams to obtain feedback on quality and service levels 
Build strong peer relationships with all levels management, staff, vendors, and stakeholders by interacting effectively with clarity, tact, candor, diplomacy, and confidentiality 

Be a key point-of-contact to stakeholders, vendors and other teams involved in the event planning process (e.g., the Production Team)  

Clearly communicate and explain detailed information to management, staff, vendors, and stakeholders.   
Act as a resource and provide guidance/training for other team members with less experience (i.e. Event Program Managers and Event Team Specialists).  May lead team projects with limited risks and resource requirements 

Use knowledge of a variety of alternatives and their impact on the team to develop an approach to solutions 

Contribute to team projects and goals. Impact the achievement of team objectives and the activities of the related teams; assist in establishing team procedures   

Maintain professional and technical event planning knowledge by attending educational workshops; reviewing professional publications; establishing personal networks; participating in professional societies 

Perform all job responsibilities with adherence to UKG standards, policies, and procedures  

Additional tasks may apply 
Min Qualifications:  
3+ years of experience managing events of varying sizes, complexity, and impact 

Bachelor's Degree or equivalent work experience  

Extensive experience with various software programs such as Microsoft Office, Concur, JIRA, Service Now, HelloCrowd and Cvent 

Expert level written and verbal communication skills 

Strong project management skills, analytical ability, both creative and strategic thinking  
Comprehensive understanding, knowledge and experience of all phases of the event planning process and the ability to apply principles, theories, and concepts to all phases of the event planning process (including but not limited to contracts and budgeting). General knowledge of related disciplines 

Strong organizational skills that reflect ability to perform and prioritize multiple tasks seamlessly with excellent attention to detail 

Ability to balance and negotiate event needs and demands  

Demonstrated capacity to achieve high performance goals and meet deadlines in a fast-paced environment  

Ideal candidate will be a self-starter, highly resourceful team-player, with the ability to be extremely effective and who is comfortable working in teams and independently  

Proven success in executing multiple events simultaneously and using both internal and external resources  
Excellent vendor and event management skills a necessity.  Exceptional interpersonal skills and the ability to build relationships with stakeholders, employees, and vendors