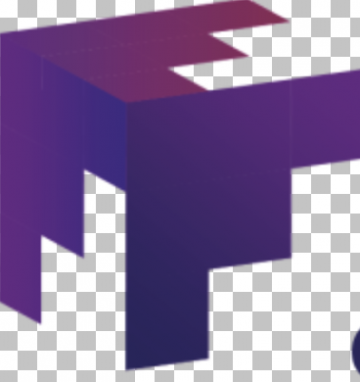 Content Writer/Strategist – Minneapolis
Minneapolis, MN
Apply Now
Content Strategist/UX Writer
Minneapolis, MN
4+ month contract (benefits offered, potential to extend)
Samples/Portfolio required with resume submittal. Candidates without working samples will not be considered.
The content writer/strategist works with Experience Strategy leads and UX team members to identify and meet the content demands for various projects across multiple interactive platforms.
We will need someone who will work with a developer, researchers and experience architects designing and testing one set of functionality (Customer Profile – phone numbers, addresses, consent pages, etc) that will be shared across customer and employee facing channels. It will be a mix of leveraging existing styles in our old and new brands, but working collaboratively with my team to ideate, design, create and test – with some iteration of those designs built in.
The cadence will likely be as follows:
Day 1: Unpack the requirements (as is, vision for future, competitor evals, all relevant details)
Day 2: Ideate
Day 3: Bring the ideas back in and define the solution
Day 4 and 5: Prototype (partner with dev to build it)
Day 6: Test
The person needs to LOVE collaborating with a team and have a great attitude.
KEY RESPONSIBILITIES
• Work in a cross-channel environment writing for desktop/laptop, mobile devices, ATM, IVR and brick-and-mortar locations
• Collaborate with UX peers (visual designers, experience architects, researchers and prototypers) to create world-class customer experiences
• Provide professional-quality content for secure online/mobile banking interfaces, responsive websites, mobile apps, online lead/application forms, marketing pages and other cross-channel websites and user interfaces
• Analyze and understand end-to-end customer experiences to ensure that all content is consistent in voice/tone/construction and technically correct
• Write a variety of digital content as needed, including on-screen instructional/directional copy, informational content and marketing pages, navigational elements, form field labels and messaging, error messages, contextual help messages, alert messages and FAQs
• Update content logs, copy documents and other documentation systems
• Provide strategic content recommendations and writing/editing support for UX teams, product managers, business lines, and other content stakeholders
• Participate as an observer in user interviews and usability test sessions  
Preferred Requirements
• Bachelor's degree in English, Journalism, Communications or related field
• 3 years of professional experience writing for websites, mobile apps, software, or other digital platforms; transactional 
• Strong interactive writing/editing skills (work samples required)
• Experience collaborating with large teams using outstanding communication skills
• Experience successfully executing and balancing multiple projects and tasks
• Demonstrated ability to write clear, compelling content that adheres to style guidelines and is substantially error-free
• Attention to detail, especially as it relates to complex customer interactions and compliance-mandated content
• Experience working with multiple stakeholders in a fast-paced, deadline-driven environment, with proven ability to respond flexibly to changing priorities
If interested in learning more or applying to this position please visit: https://creative.synergishr.com/jobs/
Synergis Creative (creative.synergishr.com/) is a specialized division of Synergis (www.synergishr.com) that serves the needs of leading creative firms, departments and agencies. Synergis Creative carefully matches creative and marketing talent to a full-time, contract or project positions.
Synergis Creative recruiters have been a driving force of the creative and marketing space for over six years. We draw from a wealth of experience with technology staffing, industry best practices and exceptional connections to match candidates with incredible opportunities.
Synergis Creative/Synergis is an Equal Opportunity/Affirmative Action employer.
Edit Job Advertisement
Short DescriptionShort Description to be displayed on WebsiteSearch Results.