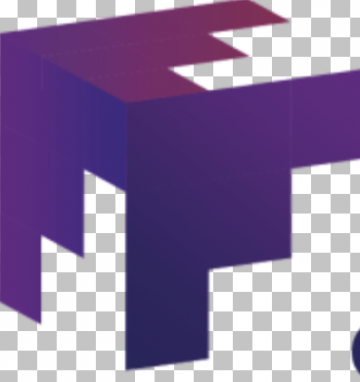 Debt Capital Markets Manager
Surrey,
Apply Now
Ref: 28840
Our client is a global investment management company , operating in  more than 25 countries . Due to expansion they are seeking to hire a manager for their Debt Capital Markets business . 
Debt Capital Markets (DCM) will serve a critical function supporting fund performance by maximising all liquidity opportunities and securing best size, price and timing for our funds. The team are to serve as a point of control for inside matters relating to primary and secondary debt offerings, particularly Market Soundings under MAR. Over time, this is likely to evolve into taking a lead, internally and externally, for syndicated debt new issue activity that is in scope. They will partner with the investment teams within Fixed Income and Private Credit globally to ensure best practices are followed consistently.
The Manager of Debt Capital Markets will assist the Director as a point of contact for investment banks and brokers, as well as companies, when dealing with insider matters in relation to in scope primary debt issuance.  Dissemination of insider information and Market Soundings under MAR are heavily regulated areas and inherently high risk for the firm and its employees, with potential personal liability.  The Manager of Debt Capital Markets must therefore have good knowledge and understanding of the relevant regulations as well as experience of their practical application.  The highest levels of integrity and probity are a pre-requisite for the role and it will require working closely with key stakeholders in Investment Compliance and Investment Legal when considering complex or controversial issues around market abuse and insider information, for example in the case of a potential breach of the FIL insider policy.  The DCM team will be responsible for maintaining a wall crossing new issue pipeline and reviewing it with the investment team to allocate the relevant research resource, discuss terms, and identify new issues where we are likely to have high interest. Keeping complete records of all our wall crossing activities will be essential from a regulatory and internal procedures point of view. Primary issuance, particularly in wall crossings, also give FIL the opportunity to partner with banks and issuers to negotiate terms of new transactions. For all these reasons, new issues and particularly wall crossings are an important potential source of alpha for the funds.
Initially this role will be focused on assisting in the implementation of new processes for Wall crossings, but over time we expect the bulk of the new issue activity for Fixed Income to be handled by DCM. Primary debt issuances are important liquidity events for FIL, responsible for sourcing over 40% of credit-related bond purchases in Fixed Income. New issues allow our funds to build substantial positions in debt instruments at attractive rates, which can be difficult in secondary markets.
There are a significant number of relationships required to cover global debt markets and requires the ability to work across Investment Grade, High Yield and Emerging Markets and to ensure smooth operation and collaboration across DCM teams in Europe, Asia and North America
Initially, it is expected that the DCM team will be spending the majority of /their time, supporting our Fixed Income business. However, the role will also include partnering with the Private Credit Team on primary issuance of syndicated loans and structured credit offerings from the outset. Over time there may be opportunities for the capital markets function to partner with the Private Credit Team in other areas and we expect the share of work between Fixed Income and Private Credit to become more balanced. Furthermore as the team grows there is a need for the DCM to take lead on distressed workout situations as demand for this increases the role may require more flexibility and to lead on collaborative communication across the stakeholders.
Key Responsibilities
Assist in the design and implementation of the DCM function globally (Europe, Asia and North America), across different areas of Fixed Income and Private Credit (IG, HY, EM and Syndicated Loans).

Build strong internal relationships with ECM, Portfolio Managers, the Global Credit Research team, the Private Credit Team, Fixed Income Trading, Investment Compliance and Investment Legal to ensure effective communication.

Build strong relationships with DCM, Syndicate and corporate broking departments at our major trading partners and with a variety of other smaller broking firms.

Assist in the development and implementation of our handling of new issue deal flow to achieve the best pricing, structuring and allocation in transactions.

Control the flow of legitimate inside information into the firm, and its appropriate distribution around the investment team. Maintain adequate records for the purposes of internal risk control as well as external regulator and other interest. Take responsibility for all information relating to primary offerings and use this to maximise FIL's ability to invest in a timely manner and for the benefit of our fund holders.

Maintain new issue pipelines.

Work closely with and support the trading desk by identifying demand and securing allocation on new issues

Work closely with and support the trading desk to source off-market liquidity
Experience and Qualifications Required
A good knowledge and understanding of trading and experience in fixed income markets, particularly in new issuance.

Global experience and a strong track record of working in multiple areas of Fixed Income would be advantageous (IG, HY, EM, Syndicated Loans).

Exposure and good level of knowledge and understanding of the relevant regulations as well as deep experience of their practical application.

Ability to build strong relationships across the Fixed Income and Private Credit teams as well as with people in different functional areas (research, trading, portfolio management).

 Experience with distressed restructurings would be an advantage but not essential Some exposure and knowledge of, the broker community would be beneficial.

Knowledge of prospectuses legal documentation.

Ability to build strong relationships and trust both inside FIL and externally.

Excellent communication and organisational skills.

Self-starter – shows initiative with an ability to influence and get buy-in from others and achieve results both directly and indirectly through other parties.
Location: Surrey
Bruin recognises the positive value of diversity, and aims to promote equality and challenge unfair discrimination. As a champion of equal opportunity employment we welcome applications from all suitably qualified persons – men and women, people of all ages, sexual orientations, nationalities, religions and beliefs. We particularly encourage applications from women, disabled, and Black, Asian and minority ethnic candidates as these groups are underrepresented throughout the financial services industry. Our clients work with us because they value a diverse workforce, and subscribe to our shared principle that all appointments are made on merit and that ability to perform the job will be the primary consideration.
John.Newstead