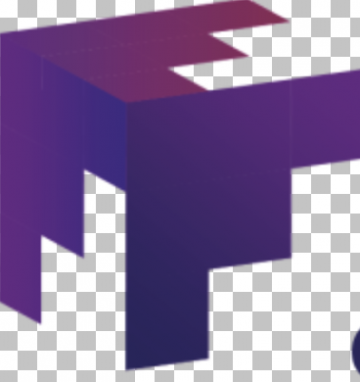 Electrical Technician
Vernon, California
Apply Now
Electrical Technician Vernon, California
Job Ref: 35350
Electrical Technician
Need 1 on day shift (4:30 am – 3 pm – 10 hour shift) and 1 on 2nd shift (3 pm – 1:30 am additional .50/hr shift differential on 2nd).
Knowledge of PLC troubleshooting, programming skills not necessary as all of their PLC's are already programmed. Must know workings of PLC's.
Able to read schematics, work with control circuitry, 120/480v, working knowledge of industrial machinery, NOT commercial. 
$27/hr-$28/hr depending on experience, possible pay flexibility for the right experience.
Great Benefits!
Purpose:
Maintain equipment in good conditions and running at all times Technician will be responsible for troubleshooting of PLC's, and AC/DC. systems.
Description
Work with the latest high tech industrial equipment for an exciting company.
Carry out and develop Routine Preventative Maintenance systems

Respond to emergency breakdowns onsite. Call out required.

Maintenance, fault finding and rectification of faults on electrical control systems.

Fault finding of DC, PLC, and network IO systems. Allen Bradley preferred.

Qualified / Competent in working on electrical systems up to 480Vac

Installation of new equipment and relocation of equipment

Assist with mechanical and electrical improvements to plant and equipment

Ensure the adherence to Safe working practices, policies, and procedures

Ensuring all documentation and recording of work is completed to a high standard

Troubleshooting motors and controls
Essential Duties and Responsibilities:
Follow instructions given by shop supervisor and lay out and wire control panels with components such as motor starters, PLCs, control relays, terminals, etc. Label all wiring to print. Test each console to ensure proper wiring. Calibrate sensors. Place consoles onto main systems and wire to all external devices per code. Must be able to follow directions and work with minimal supervision, conform to company standards of assembly methodology, and balance their workload with multiple priorities. Must have flexible schedule and be able to work varying days at times and sometimes weekends.
Essential skills
Able to troubleshoot and resolve electrical and electrical controls issues in circuits containing transformers, disconnects, over current protection devices, and general control components (relays, timers, etc.)
Able to troubleshoot and resolve automated controls issues on PLC/computer-controlled production equipment.
Able to execute electrical and controls upgrades and repairs to equipment.
Must be very detail oriented to ensure proper wiring and code compliance, while also being able to get work done on time to conform to production schedules.
Able to read and interpret ladder diagrams.
Prior experience as maintenance electrician/technician is a must
AC/DC Electrical Control Systems, Blueprint reading, PLC troubleshooting
Knowledge of control circuitry (24V-120V)
Must be able to lift 50 pounds, an kneel, bend and stand for long periods of time and sometimes repetitive.
Education & Experience
High school diploma minimum. An Associate degree in EET or equivalent experience is preferred.
Minimum 5 years of experience as an industrial electrician with primary duties as an electrical controls technician in a manufacturing environment.
Experience working with electrical control systems up to 480 VAC, 3PH; able to efficiently troubleshoot, repair, and modify PLC based control systems; experience troubleshooting and applying pneumatic valves, actuators (pneumatic and electric), sensors (thermocouples, pressure transducers, etc), electric motors, and other typical automation components. . Experience building machine control centers utilizing ladder diagrams and device documentation.
Must be able to effectively communicate in English, and be able to distinguish between various wiring colors.
Work Environment:
While performing the duties of this job the employee must be must be able to communicate clearly with supervisors, peers, or subordinates by phone, in writing, and / or in person; Must be able to tell when an operating error is occurring and assist in deciding what to do about it; must be able to work within a team environment; must possess the ability to maintain accurate records and pay close attention to detail. This works demands walking, standing up all the time, driving golf cart.
Demands:


1. standing for long periods of time.
2. Ability to keep your hand and arm steady while moving your arm or while holding your arm and hand in one position.
3. Ability to see details at close range, at a distance through peripheral vision, and the ability to adjust focus.
4. Ability to quickly and repeatedly adjust the controls of a machine to exact position.
5. Ability to quickly move your hand, your hand together with your arm, or your two hands to grasp, manipulate, or assemble objects.
6. Use of hands to finger, handle, or feel objects, tools or controls.
7. Reaching with hands and arms.
8. Talking and hearing.
9. Occasional walking, stooping, crawling, kneeling, or crouching.
10. Repeatedly lifting, tugging and/or moving up to 50 pounds (at times it may be necessary to lift more).
11. Able to use the ladder.
12. Able to work at heights exceeding 20 feet by the use of a high lift.