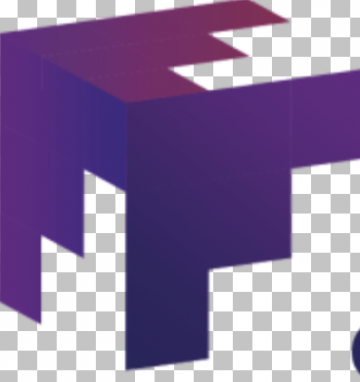 Front End Developer
Philadelphia, Pennsylvania
Apply Now
Here at NextGen, we are proud of our team which has led us to become a proven industry leader in providing World Class solutions for our customers in the Wireless, Telecom, and Connected Technology domains. We accomplish this by connecting the top talent in the business with the opportunities that will provide the challenge and rewards necessary for professional, as well as personal fulfillment, growth, and success.
We are looking for remarkable, talented, hands-on Front End Developers to join our growing team to support one of our largest clients for an ongoing project in Philadelphia. In this role, you will collaborate with our client's world class technical teams, gaining an opportunity to work with some of the best and brightest engineers while also developing your skills and furthering your career while supporting one of the most innovative and progressive technology companies.
What you will be doing as a Front End Developer:
Work closely with core development group in an Agile environment to build high-performing, scalable, enterprise-grade applications with an emphasis on creating a one-of-a-kind User Experience tailored to provide high quality data visualization, data analytics, a seamless user interface
Responsible for the front-end component of our stack implementing and optimizing React UI Components, as well as writing efficient code to render the user interface to expertly deliver content and create a robust user experience
Design, build, and maintain code that is efficient, reliable, and reusable in support of a wide array of application types
Create a strong partnership with other development groups, QA, and cross-functional groups that hold a stake in the project including leadership at all levels of the enterprise by maintaining organized documentation and notes, regularly participating in Agile functions such as stand-ups and sprints, and providing prompt and courteous service to internal groups
Update project notes and milestones using Rally to track and monitor progress, ensuring issues are properly escalated in a timely manner to ensure that the project roadmap is maintained
Support development throughout all phases of the SDLC, working with other groups to translate requirements into thoughtfully designed and complete code, identify potential issues and bugs to ensure an unmatched and seamless user experience, and support testing and QA initiatives to execute tests and debugging work as required to ensure code is maintained
Support brainstorming and collaboration with Designers, Product Managers, Project Managers, Ops Engineers, QA Engineers, and various other groups an stakeholders to identify and solve novel problems
Review software designs, test results, technical manuals, and updated requirements to support the generation of related literature, patents, and technical documentation to ensure end product is ready for release and integration
What you bring to the table as a Front End Developer:
4 or more years of professional experience developing robust solutions to deliver a state-of-the-art UI/UX working with React, Angular, Vue, or other modern, component-based UI Framework to create powerful, efficient, and scalable code in JavaScript
A demonstrable track record of supporting development efforts in large-scale, enterprise level development life cycle projects
Expertise with React, as well as knowledge of web libraries and frameworks such as Lightning, AngularJS, Closure, or Backbone
Proficiency in the following areas: Design Patterns, Multithreading, Collections, Concurrency, Performance Optimization, Garbage Collection Tuning, Memory Leaks, Algorithms
Experience creating a robust UI/UX to support multi-threaded web applications / REST services in Java
Experience in supporting Agile ceremonies and practices within Test Driven Development (TDD) framework
Highly proficient using Node, micro services, REST, AWS, and SQL
Exceptional ability to create efficient, reliable, remarkable, and reusable code in high-level Object Oriented programming using Java/CSS
Proficient with creating and using a professional CI/CD system such as Gitlab
Proficient with Data Analysis, Business Intelligence, Big Data, Algorithms, AI, or Machine Learning
Experience with CMS Systems such as Sitecore or GraphCMS
Proficient with ELK stack Elasticsearch and Kibana or similar tools
High level of creativity and artistic nature to create engaging and intuitive user interface to wow end-users and create a world class user experience to meet and exceed our client's brand standards
What you didn't know about NextGen:
Competitive salary
Health, Dental, and Vision Benefits
Long-Term growth potential
401k eligible after one year
With this position, you will get the opportunity to work with a game changing client and further advance your already valuable experience in the domain of Software Development
NextGeners are Connecters.
We thrive on 'quality over quantity' and put in the work to build strong relationships. We create connections, discover qualities, uncover skills, and place people with laser precision. We are a true partner for you in your career!
NextGeners are Collaborators.
You'll be working with an award-winning company who gives you direct connections to hiring managers at some of the world's most recognizable brands. Our services don't stop at the standard recruiting process. We use our expertise and leverage our relationships and the trust we have built with our clients to tailor your resume, improve your interview skills, and provide ongoing career support.
NextGeners give 24/7 Support.
We are all in this together. We provide around-the-clock availability, competitive employee benefits, and continuously check-in to make sure things are going smoothly. We value the idea that each and every member of our team has the capability of creating a valuable relationship and opening the door to foster growth and expansion of our services and believe that every one of us should have a voice and a stake in the overall success of the business. Check out our Glassdoor page!
Sponsorship is not available for this position.
NextGen is an equal opportunity employer and will consider all applications without regard to race, genetic information, sex, age, color, religion, national origin, veteran status, disability, or any other characteristic protected by law. For more information click Equal Employment Opportunity is the law.
#JobsAtNextGen
Jeffrey Inman