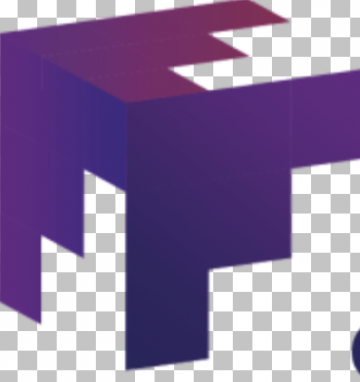 Network Engineer
Denver, CO
Apply Now
Job Reference: 9209
If you love building the architecture that makes information technology possible, then we have news for you: we're seeking a Network Engineer who is ready to pick up a (figurative) hammer for one of our clients in Denver.   Here's the thing – if a company's technology stack were a person, then the network of vital organs and veins would be its system positions. Without experts designing, implementing, analyzing, and maintaining important systems, a company simply can't function. If that sounds exciting, you just might be the lifeblood our client needs.
HOW YOU WILL MAKE AN IMPACT
Work within the network & communications operations team, with involvement in projects, and responsibility for designing and implementing new solutions.
Assist with the implementation and ongoing support of an enterprise class networking and communications environment.
Assist with managing incoming network issues and working to resolution.
Liaise with vendors, telcos, service providers and clients to resolve problems and design new requirements.
Assist project managers to implement major new projects.
Assist team to implement service improvements and updates.
Assist with proactive improvement initiatives including the analysis of best practices, identification and mitigation of risks posed by single points of failure, root cause analysis, auditing current infrastructure and design, and testing for redundancy and failover.
Agree design standards and ensure they are followed by the wider team, review and approve changes
Regularly interact with Infrastructure Architecture team to ensure Design Standards match Architecture Positions.
Documentation is created and published (High Level Designs, Low Level Designs, Operability Guides, etc.).Ensure appropriate d
EXPERIENCE NEEDED TO BE SUCCESSFUL IN THIS JOB
Cisco routers including ISR and CSR series.
Cisco Catalyst 3850, 4500 chassis and 4500X switches.
Cisco Nexus 9000, 5000, 2000 series data center switches.
Cisco 5500 wireless LAN controllers and wireless access points.
Cisco WAAS & vWAAS WAN accelerators.
Cisco ISE and ACS platforms.
Palo Alto firewalls, Global Protect, App-ID, Content-ID, Panorama.
F5 BigIP load balancers..
Understanding of TCP/IP, OSPF, BGP, MPLS, NAT, ACL, 802.1X, Spanning-Tree, QoS, VoIP, SIP.
Cisco CUCM/Call Manager environment, Unity, Jabber, WebEx and VC systems
Cisco UCCX Call Centre platform and associated services.
Cisco Voice gateway, VoIP, RTP, SIP, MGCP and H.323 and call flow.
Exposure to voice recording systems (NICE/RedBox/Verint, etc.)
Exposure to dealer board systems (IPC/BT/IP TRADE)
Solarwinds, Wireshark, PRTG network management platforms
Knowledge of networking in a virtualized data center environment is desirable.
Knowledge of Cloud connectivity to AWS and/or Azure is desirable.
Knowledge of Cisco ACI is desirable.
Knowledge of automation and scripting (Python, Ansible, Visual Studio, etc.)
Experience working in a global, enterprise class, mission critical, 7x24X365 network/telecommunication environment.
CCNP or higher and/or CCVP/Cisco Unified Communications/Collaboration certification preferred.
ABOUT BRIDGEVIEW IT
Do you remember when the first YouTube video was uploaded in 2005? We don't, because we were too busy creating the best technology placement firm in the country. Back then, we saw how extreme the demand was for technologists. Companies needed help finding them, and technologists needed help sifting through the noise. That's our specialty.
You have a valuable set of skills, and it's our job to make sure you get connected with the roles, companies, and career paths that help you realize your full potential. We don't just forward you random job descriptions; we build a real relationship to get you wherever it is you want to go. We might be based in Denver, clearly the best city on earth, but we are connected to opportunities across America that will both challenge and fulfill you. Let's do this. Apply for the above role, or sign up for job alerts at https://bridgeviewit.com/jobalerts.
BENEFITS
Medical: Provided by Aetna
Dental: Provided by Aetna
Vision: Provided by VSP
401K: Provided by Voya Financial – 4% match, 100% vested from start 
Life Insurance & Long-Term Disability
ADP TotalChoice: Voluntary Benefits managed by Mercer, such as the following: Short Term Disability, Accident Insurance, Auto Insurance, Accidental Death & Dismemberment (AD&D), Voluntary Term Life Insurance, Homeowners/Renters Insurance, Pet Care Coverage & Pet Insurance
Employee Perks, ADP Personal Discounts: great discounts through thousands of vendors (Nike, Target, Home Depot, etc.)
STUFF OUR LAWYERS WANT US TO SAY
We are unable to sponsor H1B candidates at this time.  Those authorized to work in the US without restriction are encouraged to apply. BridgeView IT is an equal opportunity employer.