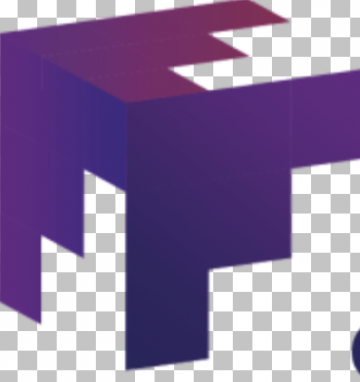 Irvine Technology Corporation
Network Engineer
Diamond Bar, California
Apply Now
Network Engineer
IMMEDIATE NEED for a Network Engineer to join a healthcare services company at their San Dimas, CA office.  In this this role you will be responsible for the national wide area network (WAN) including all networking equipment, interfacing with service providers and providing tier-3 networking support services and supporting wireless networks (WiFi & Microwave) including all networking equipment, vendors and tier-3 services.
Responsibilities:
Responsible for WAN/LAN security reviews, reports and remediation activitiesArchitecture, deployment and ongoing services of national router and switch hardware, software & patchesUse discretion and knowledge to maintain router & switch configuration backup processMaintain Monitoring & Alerting Systems for Network, Telecommunication/VOIP & Application SystemsManagement of company admin & clinic office's local area networks (LAN) including all networking equipment, equipment vendors and provide tier-3 LAN support servicesDesign, architecture and ongoing assessment of company DNS & DHCP services as the senior administratorMonitor network capacity, performance and downtime metrics and recommend cost effective designs and upgrades required to support business growthParticipate in Primary & Alternate Data Center design architecture, vendor management & maintenanceDisaster Recovery Core Team member – DRP design & documentation contributor, Yearly DRP Testing participant: WAN & Server resumption activitiesAudit WAN/LAN & Telecommunication/VOIP systems to verify best practices and compliance to standards   Participate and make recommendations in Network, Telecommunication/VOIP & Systems documentation review and updatesParticipate and make recommendations in network and system design reviews and project prioritization meetingsProvide expert advice and consulting in maintenance and enhancement of existing network systems within high transaction volume / highly available environmentTier 3 support team member for company national WAN/LAN, Telecommunication/VOIP & ServersAvailable for emergency on-call IT support rotationParticipate, use discretion and expert judgment in cross-functional team projects to improve the performance and uptime of all company application systemsAssume Network Systems lead role for large projectsUse discretion and expert judgment to establish level of effort for network installation & maintenance activitiesIdentify network project tasks and track progress against project plans utilizing project management toolsAssess new network and server technologies relevant to company business, evaluate benefits and outline presentation of new innovations to meet business objectives
 
Qualifications:
Bachelor's degree from an accredited college in business, Computer Science, Electrical Engineering; or equivalent work experience/combined education10+ years of relevant professional experienceCisco Certifications (CCNA – REQ) (CCNP, CCSP, CCNA Voice or CCVP) a plusPreferred: ACMP 6 or 8, ACSA/ACSP, ACCA/ACCP.Significant experience with the following vendors is a major plus: HPE Aruba, F5, Palo Alto Networks, Silver Peak.Working experiences with Microsoft Windows Server products, Active Directory, DNS, DHCP a plus.Ability to lead projects and maintenance activities across company national WAN & LAN networksExperience in project management or Agile Scrum
 
Please send your resume to Andrew Butler, Senior Technical Recruiter for immediate consideration. Let us help you secure an interview!
ABOUT US
Irvine Technology Corporation (ITC) is a leading provider of technology and staffing solutions for IT, Security, Engineering, and Interactive Design disciplines servicing startups to enterprise clients, nationally. We pride ourselves in the ability to introduce you to our intimate network of business and technology leaders – bringing you opportunity coupled with personal growth, and professional development!  Join us. Let us catapult your career!
Irvine Technology Corporation provides equal employment opportunities (EEO) to all employees and applicants for employment without regard to race, color, religion, sex, national origin, age, disability or genetics. In addition to federal law requirements, Irvine Technology Corporation complies with applicable state and local laws governing non-discrimination in employment in every location in which the company has facilities.