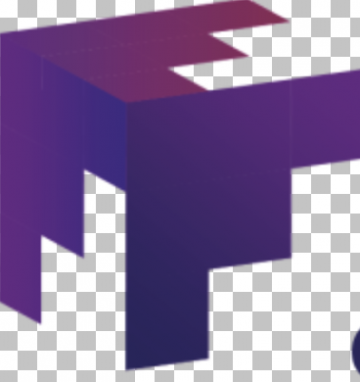 Organizational Development Coordinator
Knoxville, Tennessee
Apply Now
Organizational Development Coordinator
Summary/Objective
To aid with building, supporting, and improving our rapidly growing Employee Engagement Survey program. The Employee Engagement Survey program is designed to enable leadership in our market segments to keep a pulse on their unique culture while developing/assessing programs aimed at curating a one-of-a-kind experience for their employees. This individual will play a vital role in the survey research process by creating, administering, analyzing, and presenting the findings of various surveys.
Essential Functions
Managing, administering, and analyzing data from Cellular Sales' Employee Engagement Survey.
Organizing and creating efficiencies across complex survey processes.
Communicating administrative information with acute attention to detail to the Organizational Development team as well as market leadership.
Conducting basic quantitative and qualitative analyses regarding survey data using Excel.
Creating and administering surveys in Qualtrics.
Maintaining focus on detail and accuracy in regards to data and analyses that will be communicated throughout the organization.
Creating compelling PowerPoint presentations including graphs, charts, and tables.
Taking detailed notes in meetings with market level executives.
Reasonable accommodations may be made to enable individuals with disabilities to perform the essential functions.
Competencies
Problem Solving: Having the ability to identify problems and issues of varying complexities and to find effective solutions with few guidelines.
Attention to Detail: Taking responsibility for a thorough and detailed method of working.
Oral Communication: Shaping and expressing ideas and information in an effective manner.
Written Communication: Expressing ideas and opinions clearly in properly structured, well-organized, and grammatically correct reports or documents; utilizing language and terminology.
Accountability: Accepting responsibility that results in anticipation/prevention of problem areas from actions, and problem solving inside and outside the department/organization.
Planning and Organizing: Setting priorities and defining actions, time, and resources needed to achieve predefined goals.
Teamwork: Working as a productive member of a cohesive group toward a common goal, and contributing to team development and effective team dynamics.
Organizational Awareness: Having and using knowledge of systems, situations, procedures, and culture inside the organization to identify potential problems and opportunities; perceiving the impact and the implications of decisions on other components of the organization.
Required Education and Experience
Bachelor's degree in psychology, organizational behavior, statistics, or other related field.
Preferred Education and Experience
2+ years of experience using statistics in a business or academic setting.
2+ years of experience using data to tell complex stories in a business or academic setting.
Master's degree in psychology, organizational behavior, statistics, or other related field.
Additional Eligibility Qualifications (Knowledge, Skills, Abilities)
Knowledge
Organizational Behavior
Industrial/Organizational (I/O) Psychology
Survey Design
Univariate & Multivariate Statistics (Preferred)
Computer Coding (Preferred) (e.g., Visual Basic, R, C++, etc.).
Skills
Qualtrics survey software experience preferred, but willing to train the right applicant.
Microsoft Office (e.g., Excel, PowerPoint, Word, Outlook, etc.).
Data Visualization software knowledge (Preferred) (e.g., PowerBI, Tableau).
Abilities
Manage time efficiently with competing priorities in a fast-moving, growing, organization in the competitive retail technology sales industry.
Organizational skills such as attention to detail.
Manage and maintain large datasets.
Other Duties
Please note this job description is not designed to cover or contain a comprehensive listing of activities, duties or responsibilities that are required of the employee for this job. Duties, responsibilities and activities may change at any time with or without notice.
M Force Staffing is an equal opportunity employer. All qualified applicants, including individuals with disabilities and protected veterans, are encouraged to apply. In addition to federal law requirements, M Force Staffing complies with applicable state and local laws governing nondiscrimination in employment in every location in which the company has facilities. This policy applies to all terms and conditions of employment, including recruiting, hiring, placement, promotion, termination, layoff, recall, transfer, leaves of absence, compensation and training. M Force Staffing is an E-Verify Employer