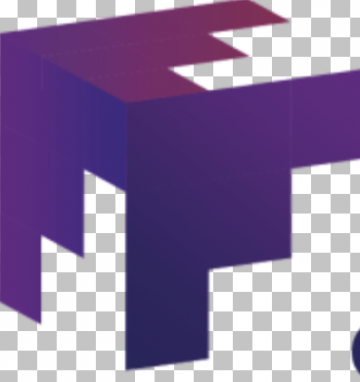 Product Manager
Lititz, PA
Apply Now
Title: Product Manager 
Location:  Remote (Lancaster, PA)
Duration: Full Time
Through thoughtful innovation, our client works to provide our clients with premier solutions that deliver results, allowing their customers to become industry leaders and their employees to find pride and passion in their work.
Our client believes that foundation is everything, so they strive to base their work around four core values: customers come first in everything they do, you can always count on them to do the right thing, people and team work are invaluable, and passion drives performance. These values are the heart of their business, so they are looking for team members who can help them live them out.
You should have…
Bachelor's degree in business, technical field, or related equivalent experience
Minimum of five (5) years of experience in a Product Manager, Agile Product Owner, Business Owner, or Business Analyst role.
Experience with email, sms, chat, social media and other marketing channels is preferred.
Strong experience with data analytics and reporting in terms of product data needs as well as product adoption.
Understanding of the product lifecycle from research to launch to decline to deprecation.
Strong technical background and ability to understand complex product functionality, design, and technical issues to drive the right priorities, trade-offs, and resolutions.
Ability to adapt to change.
Strong business acumen.
Clear communication to executive stakeholders using spoken, written, and visual mediums.
Ability to communicate technical concepts clearly and concisely to non-technical stakeholders.
Outstanding organizational skills and the ability to facilitate dynamic meetings and discussions.
Must be a lifelong learner who is willing to grow in new directions.
Exposure to agile development methodology, especially in a product owner or manager-type role.
Experience in common product/project management tools such as Jira is preferred.
Previous software development experience is a plus.
Experience with business flow and diagrams is preferred.
Experience with managing commercial software products in a SaaS environment is required.
What You'll Do
Collaborate with Product Owners, Directors of Product, and Directors of Sales and Client Services to identify opportunities and align requirements.
Champion the vision and objectives around business-critical systems and business capabilities.
Assist with packaging and pricing options for product offerings based on market analysis and competitive research.
Coordinate Product launches across all business units.
Influence prioritization of the strategic product roadmap based on the needs of the business and benefit to customers.
Inspire the development teams from the perspective of the consumer.
Proactively identify, manage, and mitigate risks and unknowns.
About the Job
The Product Manager reports to the VP of Product Strategy. The primary responsibility of the Product Manager is to enable the development and maintenance of products owned to optimally meet the collective needs of all stakeholders. The Product Manager will engage in discovery, business analysis, business requirements gathering, and serve as a central hub of information for their assigned products or projects. The Product Manager will have direct and frequent contact with all key stakeholders and department leads to ensure that current plans, timelines, expectations and business needs are clearly communicated.
Synergis Creative (creative.synergishr.com) is a specialized division of Synergis (www.synergishr.com) that serves the needs of leading creative firms, departments and agencies. Synergis Creative carefully matches creative and marketing talent to a full-time, contract or project positions.
Synergis Creative's recruiters have been a driving force of the creative and marketing space for over six years. We draw from a wealth of experience with technology staffing, industry best practices and exceptional connections to match candidates with incredible opportunities.
Synergis Creative is an Equal Opportunity/Affirmative Action employer