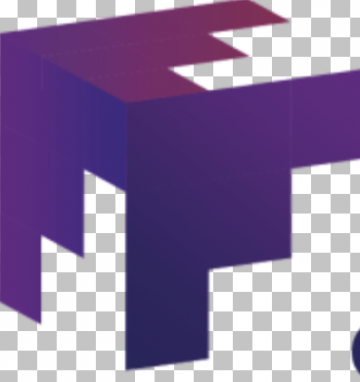 Psychologist
Soledad, CA
Apply Now
Loyal Source Government Services is looking for a qualified Psychologist to work with the California Department of Corrections in Soledad, California as a civilian contractor promoting and restoring patients' health.
BENEFITS:
ANY State License Accepted
PTO & Holidays
Competitive Pay
Health Benefits
For more information, please contact Clayton Holmes at (407) 455-5708, or send a resume to c.holmes@loyalsource.com.   
REQUIREMENTS:
 Minimum of twelve (12) continuous months of experience within the last three (3) years 

Doctoral degree in Clinical Psychology

An unrestricted license to practice counseling in a State, the District of Columbia, or a territory of the United States. The counselor must provide proof of a current license when applying, prior to commencing, and on an annual basis.
RESPONSIBILITIES:
Must be able to periodically serve as clinician-of-the-day by being available for on-call during scheduled work days for patient emergencies; 
 
Expected to work effectively and cooperatively with staff from all classifications in order to enhance the quality of professional working relationships; 
 
Conducts initial mental health evaluations including criminal, psychological, and substance abuse case history to assess inmate's current needs and make treatment recommendations in the initial evaluation; 
 
Conducts clinically sound suicide risk evaluations including clinical review, applying suicide risk assessment protocols, pertinent data/chart reviews, proper documentation and consultations as needed; 
 
Meets with mentally ill inmates/wards for crisis intervention, group psychotherapy, face-to-face interviews, etc.   May be required to provide clinical, face-to-face interviews at cell fronts in inmate housing units.   In some institutions, multi-tiered housing units may require the ability to climb stairs and walk long distances;  
 
Identify the relevant signs and symptoms of psychiatric disorders in order to comprehensively assess, diagnose, and manage the presenting symptomatology; 
 
Effectively applies psychological assessments in the selection, administration, scoring and interpretation of the continuum of psychological tests; 
 
Writes clinical reports regarding diagnoses, prognoses and develops treatment plans that reflect the standard of practice; 
 
Consults on complex cases with supervisor, treatment team members, and with CDCR institutional healthcare personnel, and other divisions within the department; 
 
Documents all care provided to the inmate, including face-to-face contacts and Interdisciplinary Treatment Team (IOTTs) meetings; 
 
Monitors inmate progress using Subjective Assessment Plan Evaluation (SOAPE) FORMATTED PROGRESS NOTES; 
 
Effectively applies community standard of practice for the selection and effective implementation of psychological treatment modalities and maintains ethical standards; 
 
Performs mental status exam (MSE) in face-to-face interviews; 
 
Examines prior mental health records, institutional chromos, probation reports, court records and other available documents to assist in the formulation of patient's diagnosis and aid in the development of the inmate's treatment plans; 
 
Establishes collaborative ties with community programs, groups, agencies, board and care homes, etc. to develop supportive community relationships as assigned and approved by the supervisor; 
 
Conducts mental health education and develops additional resources for mentally ill and sex offender inmates/wards; 
 
Assist patient-inmates/youths in applying for entitlement benefits (SSI), community programs, and services; 
 
Participates in IDTT meetings; 
 
Compiles and analyzes data from audits pertaining to the mental health program requirements; 
 
Provide information (i.e. appointment documentation, no-shows, etc.) to support staff for data entry; 
 
Provides written reports and consults with the Board of Prison Hearing and other CDCR staff; 
 
Provide relatives/caregivers with information concerning patients in person, by phone, or by correspondence only after receiving the inmate's signed release of information for that specific individual; 
 
Develop a therapeutic relationship with the patient-inmates/youths, families and caretakers, as assigned and approved by the supervisor, in order to enhance effective treatment delivery. 
 
Represents the department at formal and informal settings regarding mental health matters; 
 
Maintains order and supervises the conduct of persons committed to the correctional facility in order to prevent escapes or injury by these persons to themselves or others; 
 
Gives input and helps to implement new programs for the treatment, training or rehabilitation of patientinmates/youths; 
 
Comprehends and adheres to CA and CDCR la, regulations, policies, and procedures regarding the patient's confidentiality, written and electronic medical record documentation and the release of patient records; 
 
When conditions are suspected, adheres to mandated reporting requirements regard CA Psychologists such as reported child abuse, elder abuse, danger to self or other; Tarasoff reporting and other confidentiality mandates. 
Loyal Source is an Orlando-based workforce solutions provider dedicated to delivering elite services worldwide. With a focus in government healthcare, technical and support services, engineering, and travel healthcare, Loyal Source provides exceptional custom solutions to both private enterprise and government agencies. For more information about Loyal Source, visit https://loyalsource.com/ and follow us on LinkedIn, Facebook & Twitter for open positions.
Loyal Source does not discriminate in employment on the basis of race, color, religion, sex (including pregnancy and gender identity), national origin, political affiliation, sexual orientation, marital status, disability, genetic information, age, membership in an employee organization, retaliation, parental status, military service, or other non-merit factor.
#socialworker
This contractor and subcontractor abides by the requirements of 41 CFR 60-1.4(a), 60-300.5(a) and 60-741.5(a). These regulations prohibit discrimination against qualified individuals based on their status as protected veterans or individuals with disabilities, and prohibit discrimination against all individuals based on their race, color, religion, sex, sexual orientation, gender identity or national origin. Moreover, these regulations require that covered prime contractors and subcontractors take affirmative action to employ and advance in employment individuals without regard to race, color, religion, sex, sexual orientation, gender identity, national origin, disability or veteran status.