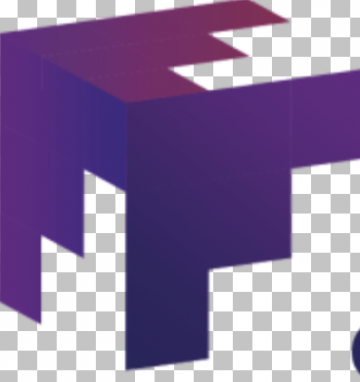 Senior SAP FICO Analyst
Greenwood Village, CO
Apply Now
Job Reference: 9192
If you love building and supporting information technology solutions that make businesses successful, then we have news for you: we're seeking a Senior Business Systems Financial  FI/CO Analyst who is ready to make an impact for one of our clients in Greenwood Village, CO (DTC).
Here's the thing – IT solutions help businesses thrive, but they would be worthless without properly functioning technology solutions. Our client relies completely on roles like this to maintain world-class business operations. If you can ensure a company's technology powered operations are reliable, then this position is right for you.
HOW YOU WILL BE SUCCESSFUL 
Viewed as an expert in SAP system implementation, support, with various industry expertise this position presents an opportunity to an experienced SAP FI/CO, General Ledger, Cost allocations, banking configuration with new innovative solutions and ideas.  This individual will be responsible and have the ability to act as a lead within this role.  As part of our client's established SAP team, the successful candidate will under consultative direction, provide industry solutions toward automation, elimination of manual processes toward SAP's best practices..  The role will design, document and implement complex applications and system enhancements for SAP Financial Transformation. Ensures delivery satisfies system and business requirements/transformation. Provides on-going configuration and operational support for complex SAP application modules. The chosen candidate will coordinate with business users to determine functional and/or technical requirements to meet business financial strategies, and ensure that SAP system improvements are successfully implemented and monitored to consistently increase business efficiency.   
Gathers, documents and analyzes system and business requirements for moderately complex SAP applications. Prepares detailed specifications from which new applications and system enhancements will be written.
Analyzes system and business needs to effectively map business processes to SAP application modules.
Design, architect and direct the configuration and customization of moderately complex SAP application modules.
Unit Tests moderately complex SAP application modules. Strong analytical skills to troubleshoot problems and recommend modifications to applications to meet overall business objectives for enhanced functionality and automation
Completes moderately complex project tasks within defined milestones. Makes recommendations for project resource requirements to project managers and/or systems leadership. Maintains requirements documentation, project tracking, and key stakeholder reporting metrics. May lead or direct projects of smaller scope.
May train and mentor less experienced staff. Act as a resource for colleagues with less experience.
EXPERIENCE NEEDED TO BE SUCCESSFUL IN THIS JOB
Bachelor's degree in Computer Science, Information Systems or Business or equivalent experience.
Minimum of 6 years relevant SAP experience. Hands on configuration experience required.
Experience in implementations of new SAP enhancements and conversions.
Financial Accounting expertise in configuring General Ledger Accounting (FI-G/L), New G/L, Controlling (SAP CO), Accounts Payable (FI-AP), Accounts Receivable (FI-AR), Fixed Asset accounting (FI-FA), and Treasury-Cash Management (TR-CM), Material Management (MM). 
Ideally experienced in SAP FS-CD and ICM
Experience in setting up SAP banking, treasury and cash management configuration and testing. Experience should include the setup, testing and maintenance of house banks, and the integration of SAP with banks – NACHA files, check formats, and EDI and BAI file formats.
DESIRED SKILLS
High level SAP architecture knowledge
Experience on a Financial Reporting business process transformation initiative.
Experience using SAP Solution Manager.
Experience using Agile as method of delivering new Software Development.
ABOUT BRIDGEVIEW IT
Do you remember when the first YouTube video was uploaded in 2005? We don't, because we were too busy creating the best technology placement firm in the country. Back then, we saw how extreme the demand was for technologists. Companies needed help finding them, and technologists needed help sifting through the noise. That's our specialty.
You have a valuable set of skills, and it's our job to make sure you get connected with the roles, companies, and career paths that help you realize your full potential. We don't just forward you random job descriptions; we build a real relationship to get you wherever it is you want to go. We might be based in Denver, clearly the best city on earth, but we are connected to opportunities across America that will both challenge and fulfill you. Let's do this. Apply for the above role, or sign up for job alerts at https://bridgeviewit.com/jobalerts.  
BENEFITS
Medical: Provided by Aetna
Dental: Provided by Aetna
Vision: Provided by VSP
401K: Provided by Voya Financial – 4% match, 100% vested from start 
Life Insurance & Long-Term Disability
ADP TotalChoice: Voluntary Benefits managed by Mercer, such as the following: Short Term Disability, Accident Insurance, Auto Insurance, Accidental Death & Dismemberment (AD&D), Voluntary Term Life Insurance, Homeowners/Renters Insurance, Pet Care Coverage & Pet Insurance
Employee Perks, ADP Personal Discounts: great discounts through thousands of vendors (Nike, Target, Home Depot, etc.)
STUFF OUR LAWYERS WANT US TO SAY
We are unable to sponsor H1B candidates at this time.  Those authorized to work in the US without restriction are encouraged to apply. BridgeView IT is an equal opportunity employer.