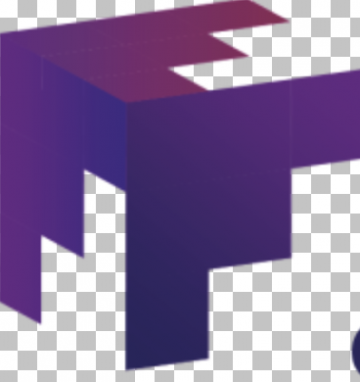 Accounting Career Consultants
Sr. Accounting Manager
St. Louis, MO
Sr. Accounting Manager
St. Louis, MO
Sr. Accounting Manager St. Louis, MO
Job Reference: JOB-20367
Why is This a GREAT Opportunity?
A top-ranked, growing manufacturing/distribution company that is stable, and well-respected. 
Employee owned – 11% profit sharing avg.
401K Tuition reimbursement.
Great work/life balance.
Overview:
This position will join a high-performance department in a customer-focused organization. The Senior Accounting Manager will be a results-oriented change agent who is also an effective business systems thinker. This dynamic, project-driven role requires an energetic, forward-thinking and highly motivated individual with superior problem-solving abilities.
This leader will serve as the point person for the Finance Department on multiple cross-functional systems and continuous improvement projects. In addition, the role will lead a team of four responsible for compensating commissioned independent contractors and their managers.
Responsibilities:
SALES, COMMISSIONS & QUOTA:
Produce sales reporting and analysis

Manage sales and use tax reporting

Lead the commissions and quota team

Reconcile and pay rep commissions and prepare monthly accruals

Manage annual 1099 reporting

Work cross-functionally with Sales, Customer Service and Information Technology to design and implement process improvements and automation

PROCESS MAPPING / DOCUMENTATION:
Lead process mapping activities, identifying tasks, task owners, reports, documents and workflows

Assist teams in identifying non-value-added activities and potential failure modes

Comprehensively document and flowchart accounting processes and procedures

PROCESS IMPROVEMENT:
Review accounting and operational transaction workflows for functionality, efficiency and effectiveness

Test and review internal controls

Identify opportunities for improvement and potential barriers to success

Work in teams to define future state processes and management metrics

Conduct software build versus buy analysis

Recommend process improvements and software solutions to management

PROJECT MANAGEMENT:
Develop and document implementation plans

Lead the implementation of process improvements and software conversions

Track milestones and celebrate successes with team members

Develop metrics for measuring the degree to which project objectives are being met

Communicate regularly with management regarding project status, issues and deliverable

OTHER ACCOUNTABILITIES:
Acquire a thorough working knowledge of relevant AS400 tables

Serve as backup credit card administrator

Serve as backup accounts payable administrator (vendor master change authorizations, ACH and wire transfer approvals, manual check preparation)

Support month end close

Other projects and duties as assigned

KEY TRAITS FOR SUCCESS:
LEADERSHIP:
Develops and articulates vision and strategies

Uses leadership skills to build teams that deliver effective solutions

Inspires, motivates and sparks others to act

Effective communication skills (both written and verbal)
PROBLEM-SOLVING:
Possesses highly developed analytical and problem-solving skills

Adapts quickly and learns new tasks independently

Thrives in ambiguous situations with no prescribed method for proceeding

Adeptly synthesizes complex and diverse information

Generates bold, creative ideas to improve performance
TEAMWORK:
Builds cooperative relationships

Actively collaborates with team members to enhance the team and Company performance and effectiveness

Negotiates adeptly with individuals and groups over roles and resources, gaining consensus around common goals

Displays "customer service first" attitude
ADMINISTRATION:
Can coordinate and manage major, long-term projects

Adeptly manages competing priorities

Ensures projects are aligned with other business activities, improvement projects and business strategies

Focuses effort on tasks that deliver value

Maintains thorough and organized documentation
Qualifications:
EDUCATIONAL LEVEL REQUIRED:
B.S. in Accounting (preferred) or Business
CPA (preferred), CGMA or other advanced accounting qualifications
QUALIFICATIONS AND EXPERIENCE REQUIRED:
Audit experience with a mid-sized regional or larger public accounting firm
7+ years relevant experience
In-depth knowledge of GAAP, accounting processes, procedures and internal controls
Demonstrated process improvement and project management experience
Software implementation experience – lead role
Superior research and documentation skills
Strong data mining (AS400 and SQL) skills
Advanced Excel skills (ODBC queries, pivot tables, macros, advanced formulas)
Ability to effectively use software tools (e.g., graphing, process flow software)
Ability to develop tools and models that improve procedures, efficiency and the quality of information
Renee Loomis
Senior Account Manager

I look forward to assisting you with your search and assessing whether this role could be a good fit for you. Please apply for confidential consideration!

Tel: 314-292-7913 | Email: rloomis@careeradvancers.com