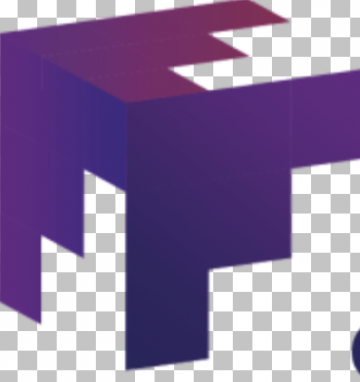 Sr. UX Resercher
Columbus, Ohio
Apply Now
UX Sr. Researcher 
 
Huntington is seeking a passionate mid-to-senior level researcher who wants to join a team of design thinkers focused on creating experiences that help and delight people. As a UX Researcher, you will assist the UX team's efforts to involve users in a portfolio of experience design initiatives and advocate for the user with teams across the company.  
 
We're looking for someone empathetic, smart, passionate, fun, energized and generally awesome to work with. If you're curious, ask why often, enjoy a challenge and want to design experiences that help people, we want to meet you. 
 
Overview In this role, you will: • Collaborate with designers, product managers, brand managers, analytics teams and leadership to identify knowledge gaps and propose methods to gain needed insights • Participate in and execute generative and evaluative design research efforts executed by Huntington UX or external third-party vendors (e.g., usability testing, one-on-one interviews, focus groups, heuristic evaluations, competitor assessments, co-design activities, contextual inquiries, ethnographic research, surveys, card sorting) • Coordinate research logistics (e.g., recruiting, moderation, data collection) • Identify user types and understand current and ideal experience • Synthesize data and communicate insights and design criteria to clients, partners and executives • Partner with UX leads to organize stakeholder alignment activities during early project phases  • Collaborate with market research, continuous improvement and analytics partners on best research approaches • Participate in ideation, design and evaluation of existing and future customer experiences, including online and mobile applications 
 
Skills Required • Firm understanding of the user-centered design process  • Knowledge of human factors and usability considerations, including ADA compliance/guidelines • Experience in generative and evaluative research methodologies, data collection and analysis • Ability to apply selected research methods • Understanding of specialized UX skillsets (e.g., experience strategy, interaction and visual design, content strategy, front-end UI development) • Knowledge of latest trends and UI conventions in the digital space • Strong understanding of the usability differences between pervasive devices and platforms (e.g., smart devices, phone, tablet, desktop, Android and IOS) • Comfort with ambiguity early in projects • Strong organization, facilitation, collaboration and problem-solving skills • Core critical thinking skills, including observation, interpretation, analysis, inference, evaluation, and explanation • Excellent written, verbal and visual communication skills, including the ability to visualize key research insights/data • Proficiency with Adobe Creative Suite 
 
Additional Qualifications • Bachelor's degree in Human Factors, Human-Computer Interaction, Psychology, Cognitive Science, Design or equivalent related experience 
 
 
• Minimum 7 years of experience in the field of digital experience design • Minimum 5 years of experience in the field of design research and/or usability  • Minimum 5 years of experience facilitating in-depth interviews, focus groups, usability studies and/or design workshops • Minimum 3 years of experience leading large-scale projects • Ability to work on multiple projects concurrently, demonstrating a mature ability to prioritize and manage time • Ability to develop working relationships with individuals at all levels of an organization • Strong desire to improve the lives of others 
 
Why Huntington? Founded in 1866 in Columbus, Ohio, Huntington is a strong regional bank with a long history and culture of doing what's right for customers. Products like Asterisk-free Checking (eliminating hidden gotchas) and 24-Hour Grace (giving customers time to correct overdraft situations) demonstrate our commitment to designing banking solutions that are customer-centric and elegantly simple. 
 
Come join a creative team, designing world-class digital experiences at a company that cares about its associates, customers and the communities in which we do business.