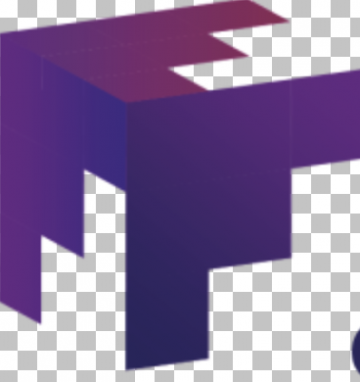 Strategic Sourcing Specialist
Maryville, Tennessee
Apply Now
As the Strategic Sourcing Specialist, you will be being responsible for technology and service acquisitions within the Technology group and work with a variety of groups to understand the procurement requirements and negotiation strategies for various projects. You will get the opportunity to manage sourcing processes from beginning to end and act as a "product consultant" to provide solutions for new products and services to meet business needs.             
Responsibilities:
Establishing and managing relationships with internal customers/stakeholders.
Supporting IT initiatives by understanding all processes and stakeholders within the IT Organization.
Managing the RFI/RFP process that includes organizing and coordinating information and requirements; planning, arranging, and meeting schedules; monitoring results
Initiating, reviewing and negotiating contracts (NDAs/MSAs/EULAs) and consult with sourcing manager and/or legal as needed.
Managing daily IT hardware/software request and issue POs as needed.
Obtaining quotes, comparing and negotiating pricing.
Will work with the enterprise to understand the procurement requirements and negotiation strategies for assigned projects as well as collaborate with project teams to align project costs.
Managing POs:
Review for coding, pricing and information accuracy.
Follow each order to ensure all items are received.
Inform customers of PO issuance and any other details regarding orders.
Participating in savings tracking, supplier development, and service improvements.
Assist in developing statements of work (SOW).
Analyze SOWs and appropriate content to advise business unit representatives and technology representatives as to the validity and appropriate content.
Build relationships with key Tech vendors and follow required sourcing policies and procedures.
Qualifications:
Experience in technology purchasing (products and services) preferred.
Bachelor's Degree or equivalent – preferably in technology or a business-related field
Aptitude for handling multi-dimensional, complex processes and/or projects with the ability to identify specific examples (this experience may have been exhibited while functioning in a non-technical role).
Ability to work as part of a team and leading sourcing efforts
Possess strong interpersonal, written and verbal communication skills: be able to understand and communicate complex topics with simplicity across organizational boundaries and up/down the management chain
Have the proven ability to establish, maintain and manage valuable and genuine internal/external business relationships
Be able to support IT initiatives by understanding all processes and stakeholders within the IT Organization
Actively collaborate with EAs, SAs and POs on new projects/ initiatives as assigned
Have experience working with business units as a" product consultant" to help determine new and/or better products/services to meet their requirements
Actively identify, analyze and recommend alternative solutions to successfully meet business priorities or streamline processes
Be committed to learning from senior Strategic Sourcing team members and will actively seek opportunities to work with them
Be adaptable and able to make decisions in an ambiguous environment
Demonstrate accountability; be willing to take measured risks and to own outcomes
Be an alliance builder – Able to build and maintain the trust of others; possess impeccable integrity; honor commitments and exceed expectations
Have strong organizational skills. Be able to prioritize tasks in a fast-paced, ever-changing environment
M Force Staffing is an equal opportunity employer. All qualified applicants, including individuals with disabilities and protected veterans, are encouraged to apply. In addition to federal law requirements, M Force Staffing complies with applicable state and local laws governing nondiscrimination in employment in every location in which the company has facilities. This policy applies to all terms and conditions of employment, including recruiting, hiring, placement, promotion, termination, layoff, recall, transfer, leaves of absence, compensation and training. M Force Staffing is an E-Verify Employer