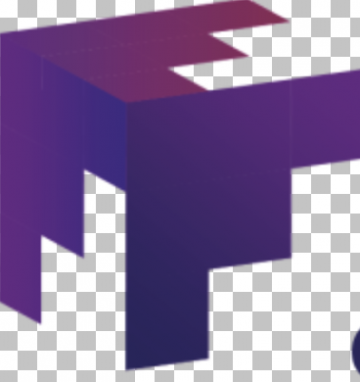 Systems Development Manager
Knoxvlle, Tennessee
The Manager, Systems Development manages a group of system analysts to deliver software solutions.  The role is responsible for all aspects of application systems including software evaluation, development, integration, documentation, testing, installation, training, and 3rd level support. The Manager, Systems Development is a hands-on role and Reviews, analyzes, evaluates, designs, develops, deploys, documents, and maintains complex business software systems to ensure Information Technology department alignment with user requirements and achievement of overall business objectives.  This positions also applies theories and principles of computer science and information analysis to configure applications and devise methods to integrate new and existing systems.  Consults with Business Analysts, System Users, and System Architects to define system goals and design systems and algorithms meeting those goals.
Duties & Responsibilities:
Responsible for software development and maintenance, system configuration, testing, and deployment to respond to new business needs or improve workflow
Responsible for the maintenance of purchased applications and other software systems
Use relational databases and object-oriented programming languages combined with scalable multi-tier application architectures to develop software solutions to various business problems
Integrate various, sometimes disparate, computer systems within the organization and with external business partners to increase efficiency and maximize sharing of information
Consult with management teams to ensure agreement on system design principles
Create and maintain application documentation including, but not limited to, technical (flow charts and process diagrams), end-user, FAQ, change/configuration management, disaster recovery, and functional requirements
Use techniques such as structured analysis, data modeling, information engineering, mathematical modeling, and standard accounting principles to ensure plans are efficient, complete, and correct
Responsible for 2nd/3rd level support for assigned systems including software applications and data processing functions necessary to support business needs.  Occasional off-hours on-call support rotation is required to support mission critical systems
Participate in all corporate application disaster recovery activities
Conduct and/or coordinate end-user training sessions
Assist with the definition and analysis of RFP's
Accurately track and estimate costs in terms of time and materials for small to medium sized IT projects
Perform other duties as assigned
Supervisory Responsibilities
The Manager of Systems Development supervises the activities of analysts and external development resources.  The staff responsibilities include interviewing, hiring, and training employees; planning, assigning, and directing work; appraising performance; rewarding and disciplining employees; addressing complaints and resolving problems.
Qualifications
Minimum of 8 years of experience in Information Technology, with some Management responsibilities preferably in the area of systems development and support.  Experience with technical alternatives and basic knowledge of emerging technologies.
Proven track record developing and supporting effective business systems
Bachelor's Degree or equivalent relevant IT systems experience
Must be organized and able to handle multiple tasks concurrently
Significant experience with modern programming languages and tools including C#, Version Control
Proven experience developing thin-client internet/intranet applications using IIS, Azure, and ASP.NET MVC technologies
Experience using computer aided software engineering tools including version control systems, automated testing tools, and defect tracking systems
Relational database management systems experience including table design best practices, stored procedure development, and ad-hoc SQL queries, preferably using Microsoft SQL Server; experience with MySQL or other relational database management systems will be considered
Experience working within a defined systems development lifecycle
Experience building ASP.Net Web API REST and SOAP based web services and other service-oriented technologies
Knowledge of and experience with distributed networking concepts as they relate to multi-tier application design, development, troubleshooting, and support
Experience integrating with Enterprise class systems such as Accounting, Payroll, Timekeeping, ERP, and Point-of-Sale systems is desired
M Force Staffing is an equal opportunity employer. All qualified applicants, including individuals with disabilities and protected veterans, are encouraged to apply. In addition to federal law requirements, M Force Staffing complies with applicable state and local laws governing nondiscrimination in employment in every location in which the company has facilities. This policy applies to all terms and conditions of employment, including recruiting, hiring, placement, promotion, termination, layoff, recall, transfer, leaves of absence, compensation and training. M Force Staffing is an E-Verify Employer