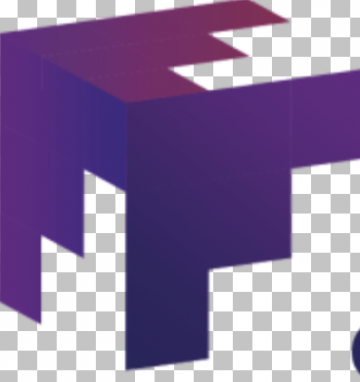 UX Strategist
Columbus, OH
Apply Now
User Researcher
Columbus, OH
Full time (full relocation package offered for non-local candidates)
The User Researcher is a member of the Innovation Team and is a top-level contributor focused on innovation/user experience research, with expertise in user experience research methodologies and best practices. The role requires an expertise across generative user experience research methodologies and best practices and will be responsible for determining the desirability of opportunities by engaging, observing, and interviewing users (consumers to businesses to employees).
They'll lead the team through the design research process, identifying key user insights and helping the team turn those deep insights into things that could be created to meet those needs. They'll plan the research, execute the research, and lead the debrief of the research. They'll partner with designers to take their low- to high-fidelity concepts and get real feedback from users, to better understand user needs and whether were able to solve those needs.
User Researcher Core Responsibilities:
+ Leads the research and rapid prototyping of ideas and solutions directly with consumers and customers.
+ Helps lead the user driven innovation process (aka design thinking), with cross functional team members.
+ Core member of the pod, where collaboration with product managers, designers, researchers, technologists, and business leads to the best outcome.
+ Clearly define the right problems to solve (the what) and ensure we have the right end to end solutions to solve them (the how).
Knowledge: Schooled in design thinking or the user centered design process, especially gaining empathy for users and testing prototypes, and having applied it extensively throughout career and hobbies. Working knowledge of user experience design principles and best practices, agile software development process, and prototyping/design
Basic Requirements:
Education: Undergraduate studies in business administration, marketing, human-computer interaction, psychology, graphic design, communications or related field. Advanced degree preferred.
Experience: Typically 8-10 years experience within the field of user experience design. In-depth knowledge of the insurance/financial services industry and its products and services preferred.
Knowledge: Broad knowledge of company products/service, and research strategies preferred. Expert knowledge in user experience design thinking best practices.
User Researcher Required Skills/Competencies:
Deep expertise and practice of the fundamentals in a number of research methodologies, especially ethnography, contextual inquiries, and rapid prototyping of conceptsand, be able to identify the right methodology given the learning objective.
Experience using storyboards, wireframes, rough screen shots or other visual aids for concepting research.
Proven moderation skills in observation, interview, and laboratory.
Able to analyze and synthesize qualitative and quantitative information and present the results to stakeholders.
Relevant research experience with consumer applications in one of the following areas: insurance, financial services and consumer technology.
Exemplary ability to build positive, collaborative relationships across teams/groups/functions.
Ability to switch easily between different projects, and flexibility to handle a rapidly changing environment while delivering quality results.
Ability to understand that failure is part of innovation process, with the ability to prove that weve failed, learn and move on.
A process mindset, with ability to lead team through the design research process to deliver on time and on quality.
Excellent verbal and written communications skills. Strong project management skills, with ability to prioritize and manage multiple, parallel projects to deadline in a fast-paced environment.
Synergis Creative (www.synergiscreative.com) is a specialized division of Synergis (www.synergishr.com) that serves the needs of leading creative firms, departments and agencies. Synergis Creative carefully matches creative and marketing talent to a full-time, contract or project positions.
Synergis Creative's recruiters have been a driving force of the creative and marketing space for over six years. We draw from a wealth of experience with technology staffing, industry best practices and exceptional connections to match candidates with incredible opportunities.
Synergis is an Equal Opportunity/Affirmative Action employer.