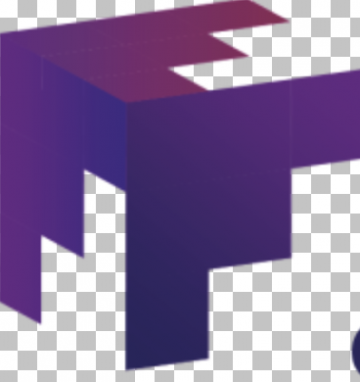 WorkDay Financial Integation – Senior Associate
Atlanta, GA
Apply Now
WorkDay Financial Integation – Senior Associate
Atlanta, GA
WorkDay Financial Integation – Senior Associate Atlanta, GA
Primary Location: All Major Cities Across USA
The Challenge:
Our client, a Fortune 500 Company is seeking a Workday Financial Integration Senior Associate who will work as part of a team of problem solvers with extensive consulting and industry experience, helping clients solve their complex business issues from strategy to execution.
Duties and Responsibilities:
Pursue opportunities to develop existing and new skills outside of comfort zone.
Act to resolve issues which prevent effective team working, even during times of change and uncertainty.
Coach others and encourage them to take ownership of their development.
Analyze complex ideas or proposals and build a range of meaningful recommendations.
Use multiple sources of information including broader stakeholder views to develop solutions and recommendations.
Address sub-standard work or work that does not meet firm's/client's expectations.
Develop a perspective on key global trends, including globalization, and how they impact the firm and our clients.
Manage a variety of viewpoints to build consensus and create positive outcomes for all parties.
Focus on building trusted relationships.
Uphold the firm's code of ethics and business conduct.
Essential Skills and Requirements:
Minimum Degree Required: Bachelor Degree
Degree Preferred: Masters Degree; Business Administration/Management, Finance, Accounting, Computer and Information Science
Minimum Years of Experience: 4 year(s)
Certifications Preferred: Workday Services functional certification and/or engagement manager certification, CPA
Demonstrates extensive abilities and/or a proven record of success in utilizing the Workday environment for at least one year.
Demonstrates extensive abilities and/or a proven record of success in leading and/or implementing Workday Financials integrations, including design, build, and testing.
Demonstrates extensive abilities and/or a proven record of success in assisting large companies with improving the performance of their finance organizations, including improving the delivery of finance services, implementing finance technologies, aligning finance strategy with business strategies, streamlining and standardizing finance policies, practices, and processes, transforming the finance organization to be more effective in supporting the business.
Demonstrates extensive abilities and/or a proven record of success in serving on several cloud-based financial system implementations (e.g., Workday, NetSuite, Fusion, Intacct), acting as the project manager or lead.
Demonstrates extensive abilities and/or a proven record of success in contributing to the development of a business vision and manage implementation efforts with complex project management capabilities.
Demonstrates extensive abilities and/or a proven record of success in advising global organizations on improving efficiency and effectiveness in transaction processing, close and consolidation, budgeting and forecasting, and internal and external reporting, which includes the following:

Process improvement in, industry knowledge, and applications of at least one of the following focus areas:
Shared service and outsourcing, finance transformation, performance management, financial systems optimization, and talent management;
Business intelligence and performance management software tools;
Strategy development – as well as leveraging PC applications (i.e. Microsoft Word, Excel, PowerPoint and Project) and business levels of fluency in multiple languages- to write, communicate, facilitate, and present cogently; to and/or for all levels of industry audiences, clients and internal staff and management, including development and delivery of business proposals, conferences and whitepapers;
Identification, obtainment and processing of critical data (e.g. benchmarks) to challenge the status quo through innovative thought leadership in the application of standard industry practice solutions for high performing finance functions, including the following; internal and external reporting; people and organization structures; performance management, budgeting and forecasting capabilities; cash flow optimization and the use of capital;
Maintenance and building of cost-effective controls

Demonstrates extensive abilities and/or a proven record of success in identifying and addressing client needs: building, maintaining, and utilizing networks of client relationships and community involvement; communicating value propositions; managing resource requirements, project workflow, budgets, billing and collections; and preparing and/or coordinating complex written and verbal materials.
Demonstrates extensive abilities and/or a proven record of success as a team leader: supervising teams to create an atmosphere of trust; seeking diverse views to encourage improvement and innovation; and coaching staff including providing timely meaningful written and verbal feedback
#IND123